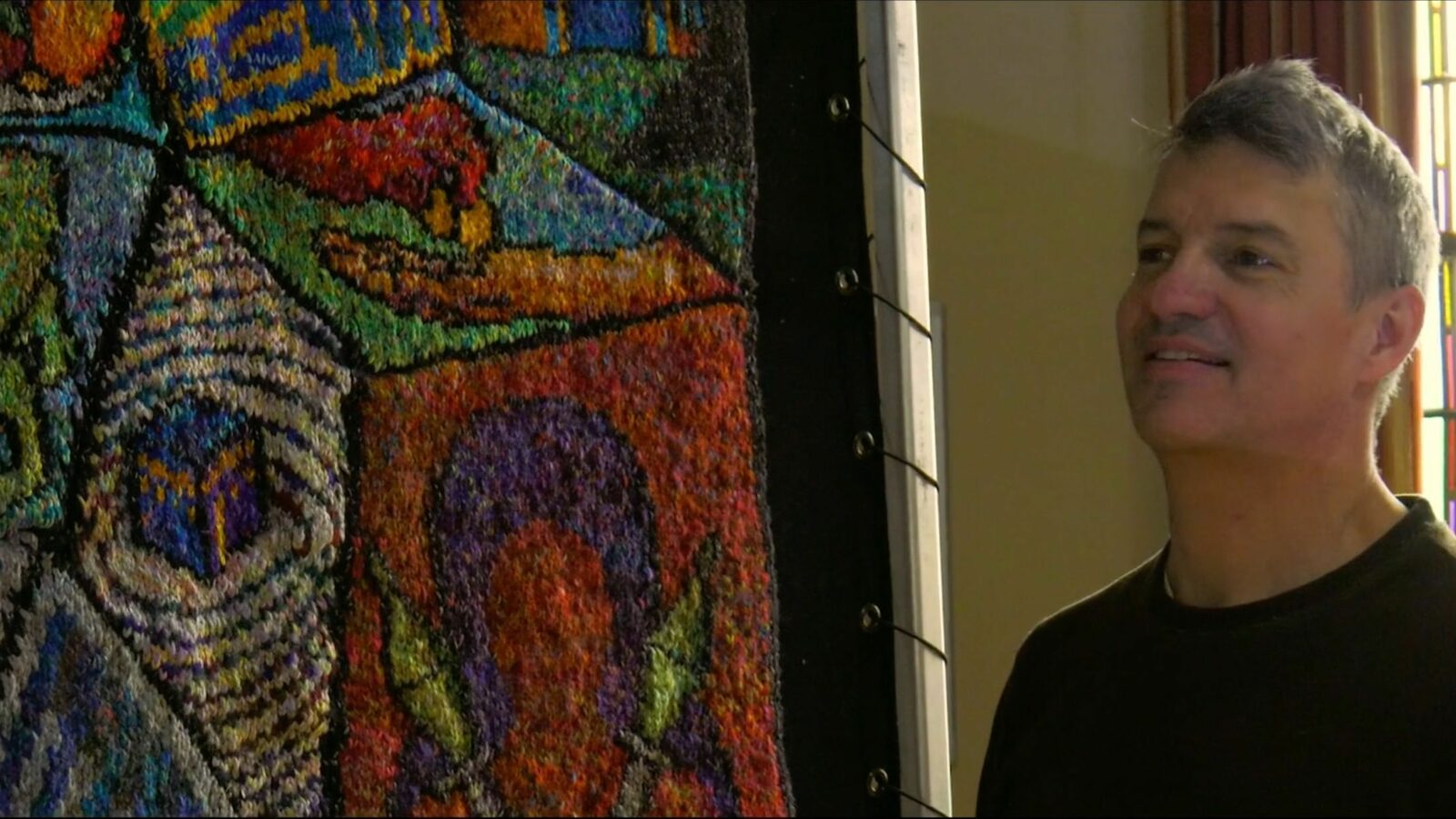 Stitched Glass
Ian Daffern,
Omar Majeed
Visionner la bande-annonce
Quand la foi fondée sur des principes de fraternité se heurte à la division et la violence, un homme tente de retisser les liens à travers un message de paix et d'harmonie. En
2003
, l'acteur et artiste Kirk Dunn initie un pèlerinage qui l'amènera à créer une série d'impressionnantes tapisseries inspirées du judaïsme, du christianisme et de l'islam. Après quinze ans d'un travail minutieux, Dunn est prêt à dévoiler ses tapisseries au musée Aga Khan de Toronto.
Stitched Glass
suit un artiste confronté à l'immensité des thèmes spirituels et montre comment même les concepts les plus grandioses commencent avec juste une maille. Une œuvre profonde et touchante, emplie d'une certaine sérénité, se révèle alors au grand jour.
Réalisation

Ian Daffern,

Omar Majeed

Montage

Jay Wolting

Musique

Scott Haynes,

Jenny Mitchell
Présent sur ces collections
Réalisation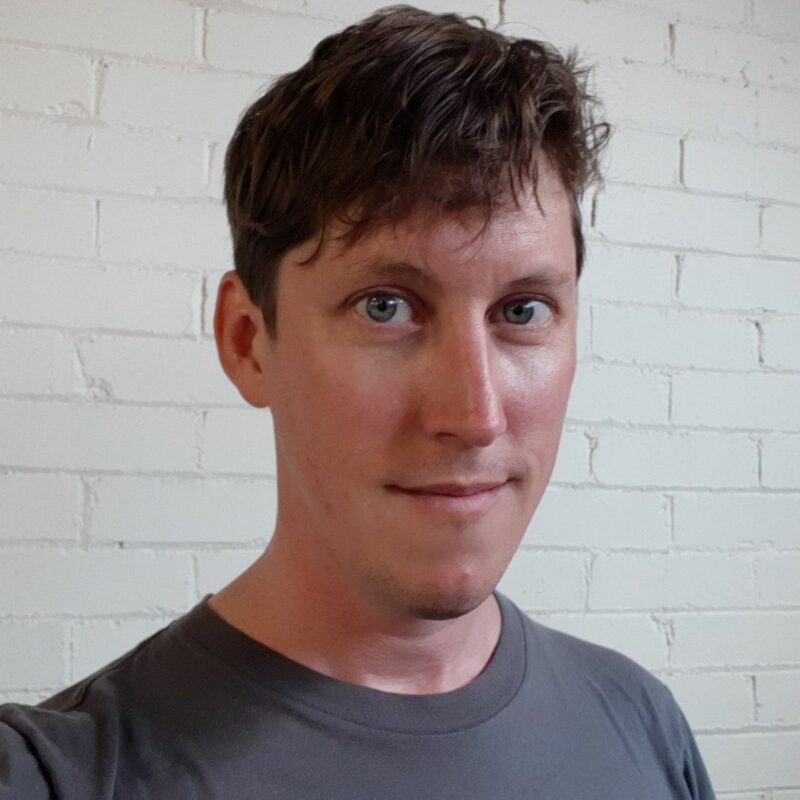 Ian Daffern
Disponible en anglais seulementIan Daffern
is a filmmaker based in Toronto whose work explores the intricacies and passions behind arts and crafts ; from the secrets of model railroad club enthusiasts in Railroaders to the discourse of James Joyce Scholars in Bloom is a Cod. His online work include the music community short film
A Tribute to the Tranzac
and
How Ink Is Made
. This short about the craft of inkmaking was viewed by
2
.
5
million people online, garnered critical attention, and was cited by Stephen Colbert as ​
"
his favourite youtube video of all time". Ian was a founding producer of Bell Local/​Fibe
TV

1
, a grassroots platform for artists and emerging filmmakers to make local themed content. His productions include
Bomb Girls : The Documentary
which screened at Sheffield Docfest, and the Imperial War Museum Festival in London, as well as Music Lessons, directed by Michael Mabbott, a special presentation at Hot Docs
2015
.
Notes biographiques fournies par l'équipe du film
How Ink is Made
(
2012
)
A Tribute to the Tranzac
(
2010
)
Bloom is a Cod : The Bloomsday Centenary
(
2006
)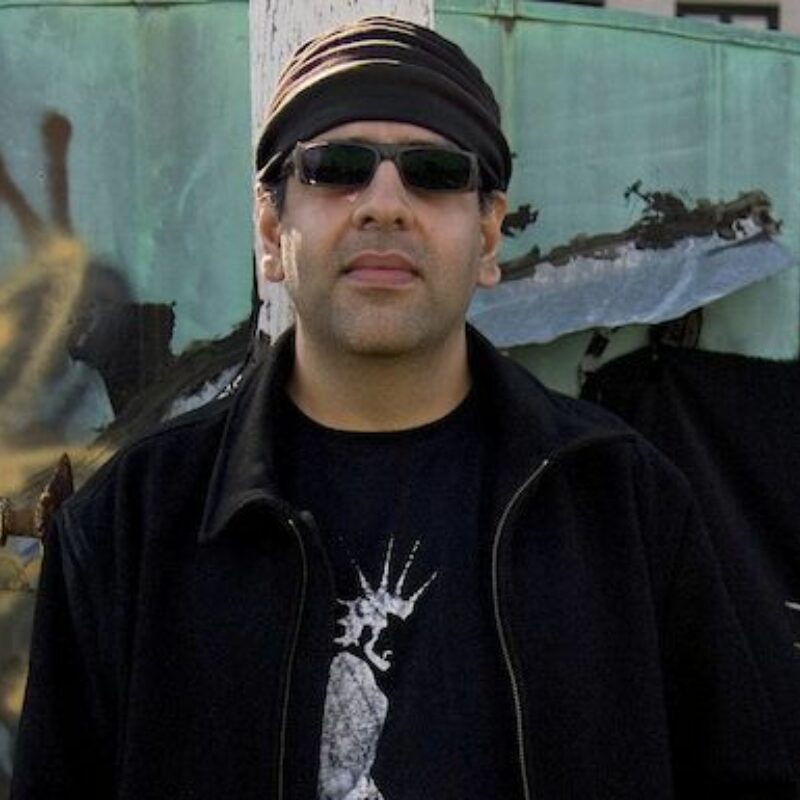 Omar Majeed
Disponible en anglais seulementOmar Majeed

is an award-winning director, editor and produce. His first feature-length documentary was

TAQWACORE

: The Birth of Punk Islam

in

2009

. The film chronicles the rise of the nascent Muslim Punk scene in North America and Pakistan. In

2012

, Omar produced and co-directed another feature film entitled

The Frog Princes

. This documentary profiles a Montreal-based theatre troupe comprised of young adults with developmental disabilities, and aired on

CBC

Montreal. In addition, Omar edited the feature documentary

Inside Lara Roxx

, directed by Mia Donovan,

Buzkashi

by Najeeb Mirza and

The Fruit Hunters

(Discovery Channel) by Yung Chang.

Notes biographiques fournies par l'équipe du film
The Divine Oneness

(

2016

)

The Frog Princes

(

2012

)

Taqwacore : The Birth of Punk Islam

(

2009

)

Stare With Your Ears : Ken Nordine

&

Word Jazz

(

2005

)
Vous aimerez aussi