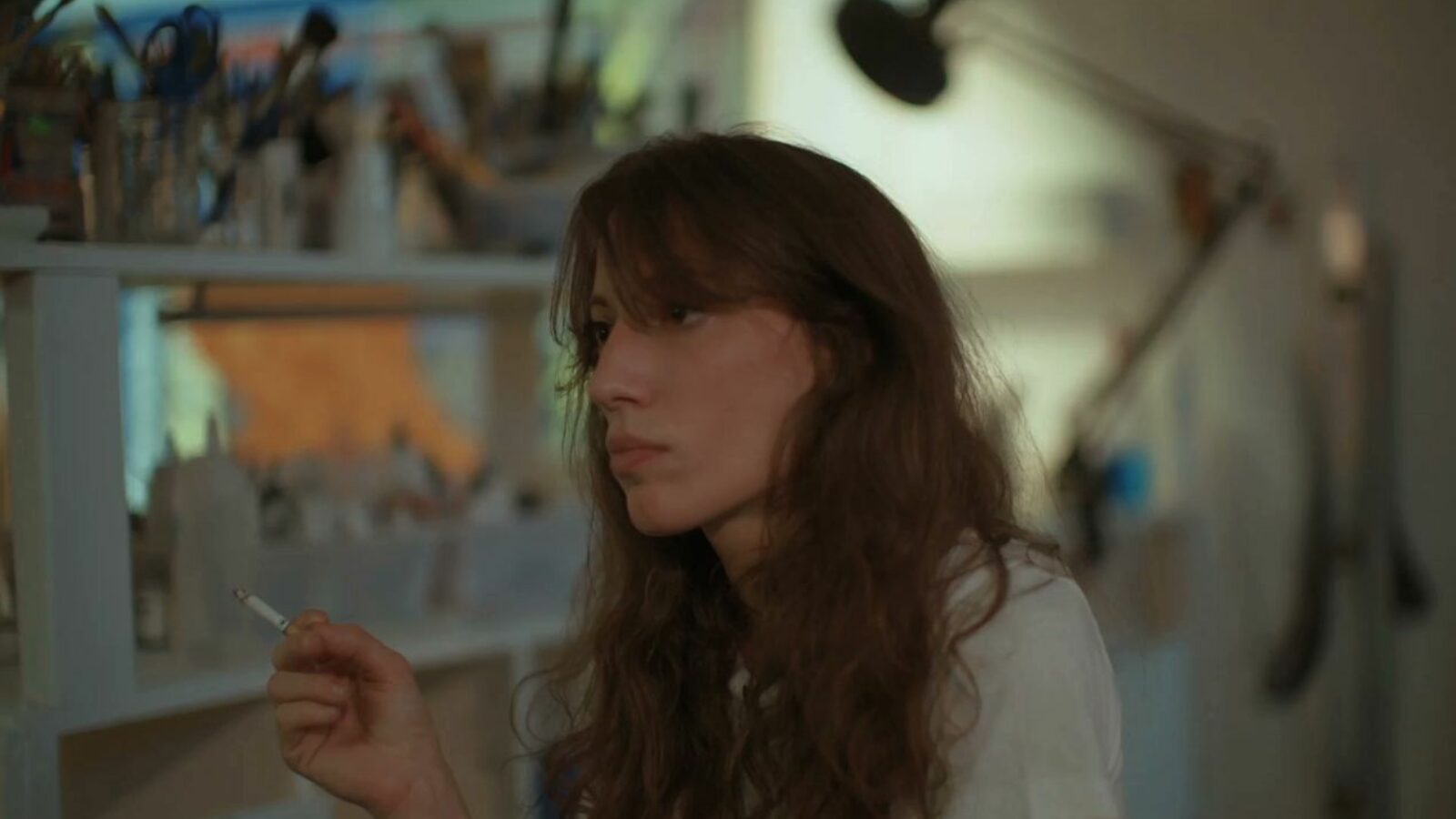 Jamian Juliano-Villani's Painting Compulsion
Rafael Salazar,
Ava Wiland
Program presented as part of the program Diagonals — Program
2
What makes a painter paint? The Brooklyn studio of artist Jamian Juliano-Villani is crowded with a wildly varied collection of books, ranging from ​
'
70
s-era fashion to commercial illustration, from
Scientific American
-style photography to obscure European comic art. This vast image bank is the foundation for her mash-up creative process. Long attracted to cartoons, the artist borrows from illustration as a way to deflate painting's historical pretensions and to speak in a more direct language.
Festival Internacional Filmes Sobre Art, Lisbon Portugal (
2015
)
Last update in March
2016
Director

Rafael Salazar,

Ava Wiland

Script

Rafael Salazar,

Ava Wiland

Production

Wesley Miller,

Nick Ravich,

ART21

Participation

Jamian Juliano-Villani

Editing

Rafael Salazar,

Ava Wiland

Artists

Jamian Juliano-Villani

Cinematography

Rafael Salazar,

Ava Wiland