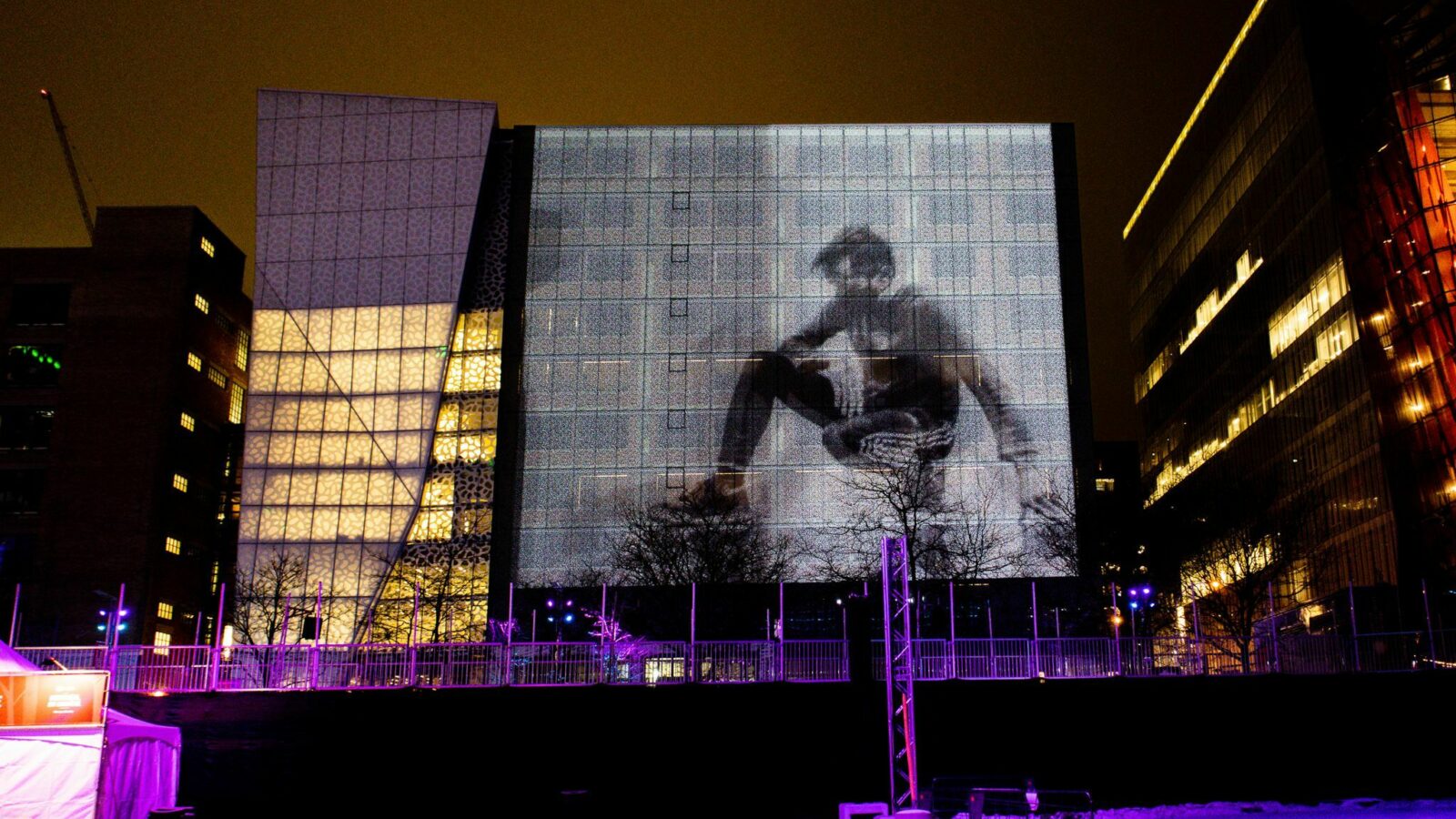 Le
FIFA

x Quartier des Spectacles Partnership : Gravel @ Wilder
Gravel @ Wilder
is a photographic essay composed of more than
2000
moving images captured during three years of dialogue between
Fred Gravel
, choreographer, and
yako
, photographer.
The film, both documentary and artistic, is the witness of
Frédérick Grave
l's studio research, which led to the film
Gravel (re)Works
, the result of numerous conversations between the choreographer and the photographer.
The film will have its world premiere on the
1
,
200
m² architectural surface of the Wilder Building — Espace danse, at the Place des festivals in Montreal. This is a co-production between
FIFA
and the Partenariat du Quartier des spectacles.
It is through photography and ​
"
freeze-frame" that yako has begun a reflection on the gesture, on its traces in the fixed or animated image and on the blurs that the movement prints on a sensor.
The projection will take place from
7
pm to
11
:
30
pm from March
14
and to April
22
,
2023
.
In Partnership with

Event
Le FIFA x Quartier des Spectacles Partnership : Gravel @ Wilder
Tuesday, march 14, 2023, 07:00 p.m. — 12:00 a.m.