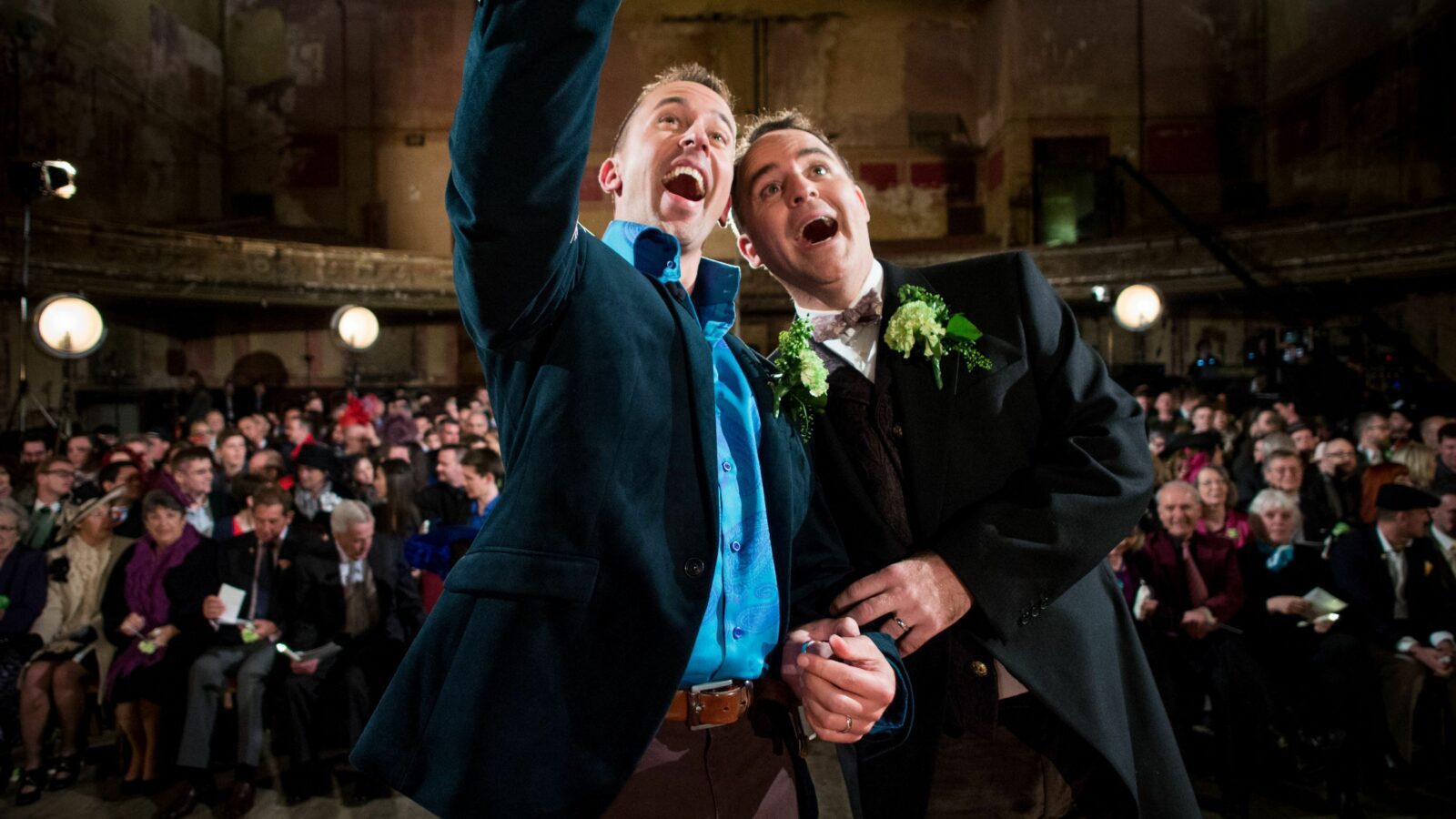 Our Gay Wedding: The Musical
Tim Van Someren,
Ellen Hobson,
Claire Lewis
On March
29
,
2014
, same-sex marriage was made legal in England and Wales. Channel
4
marked this milestone by offering viewers front row seats at one of the first gay weddings. It was an extraordinary ceremony in more ways than one. Grooms Benjamin Till and Nathan Taylor wrote and staged their entire wedding as a musical — with sung vows, sung readings, a singing registrar and ensembles featuring the entire congregation of family, friends and special guests. Even the grooms' mothers sang a heartfelt duet.
Director

Ellen Hobson,

Claire Lewis,

Tim Van Someren

Script

Benjamin Till,

Nathan Taylor

Production

Archie Baron,

Sean Murphy

Participation

Benjamin Till,

Nathan Taylor,

Stephen Fry,

Peter McCarthy

Editing

Del Shoebridge,

Alan Andrews

Cast

The London Gay Men's Chorus,

The Rebel Chorus,

Andy Bell,

Sharon D. Clarke,

Alison Jear,

Hannah Waddingham

Artists

Benjamin Till,

Nathan Taylor,

Stephen Fry,

Peter McCarthy

Sound

Patrick Calvert,

Max McNeilly

Cinematography

Rob Mansfield,

Bradley Richards,

Steve Dix