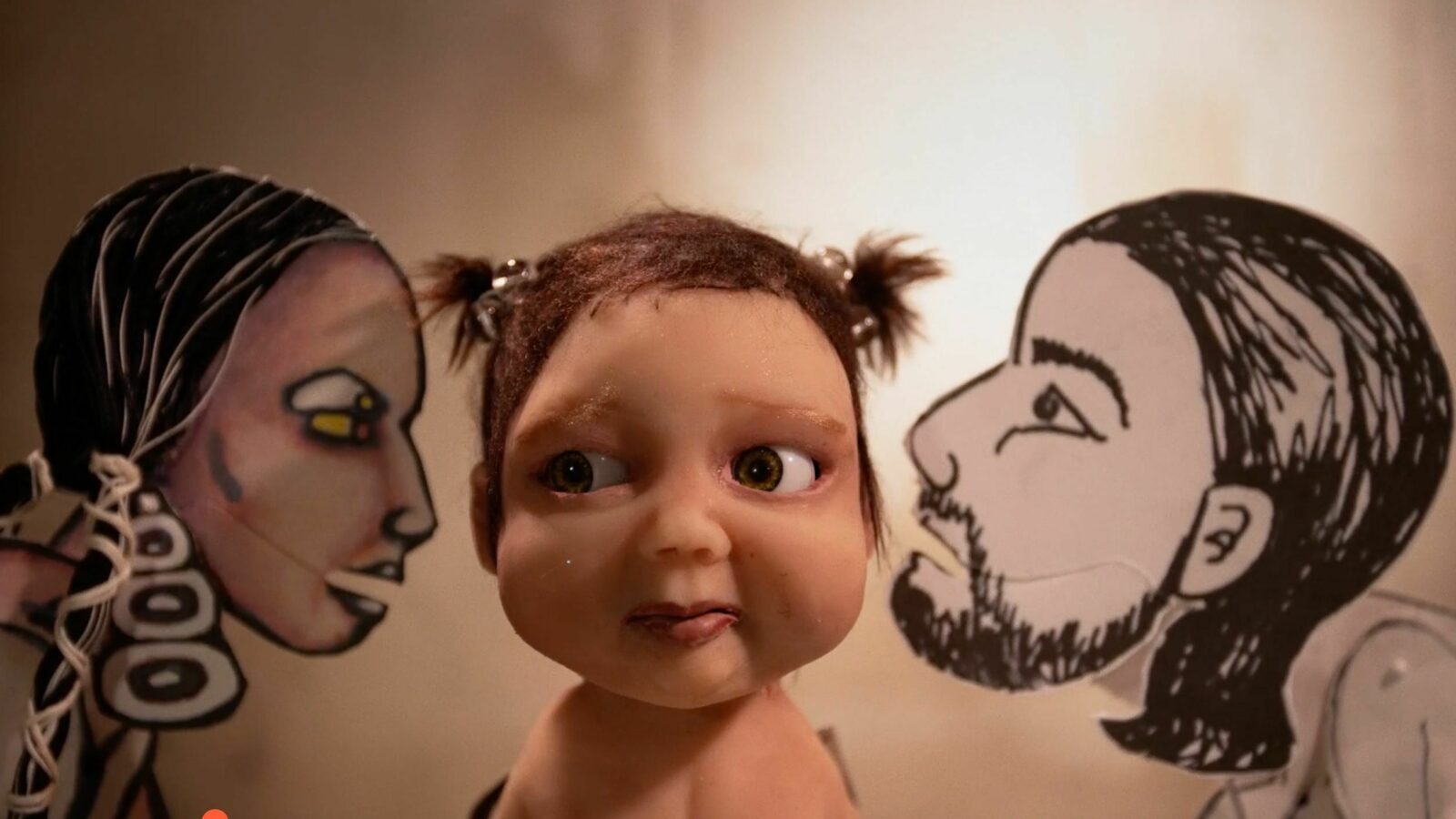 Carte blanche : Stéphane Nepton
&

Andrea Gonzalez — Uhu labos nomades — Montréal
For this
41
st
edition, Le
FIFA
is pleased to welcome the Carte Blanche of
Stéphane Nepton
and
Andrea Gonzalez
, copresented with the
Festival international Présence autochtone, Conseil des arts de Montréal
and
Wapikoni mobile Stéphane Nepton
and
Andrea Gonzalez
are the co-founders of the Uhu Aboriginal project, which encourages school retention, the transmission of indigenous knowledge and cultural health through intergenerational digital arts workshops.
​
"
We present seven short films, gathered in a lively and unique mosaic with very distinct visual universes that come together in an intangible and immaterial subject: identity.
Slivers of life, unique visions to apprehend the fragmented values of identity through key moments of life and death. A journey through the twists and turns of life's experiences, recounting moments that are sometimes upsetting, but also reveal a poetic and benevolent beauty.
It is fascinating to see the diversity of narrative approaches that the filmmakers have chosen, imbued with values of love, resilience, transformation and healing to create unique cinematic narratives. You will be immersed in an evolving dynamic that crosses time, exploring the connections between past, present and future in the fragments of human life. This process is both fascinating and dizzying, as it leads us to exploration, discovery, and rebirth.
Through their personal values, these filmmakers uniquely demonstrate what drives people to construct their identity, to redefine and affirm it, whether it be First Nations, Quebecois, French, Austrian or Inuit. These stories help us to define our perception of the world and to see that we are in constant evolution, on the way between what we were and what we wish to become. The images and stories take us on an emotional journey that invites reflection and commitment to our own values and identity.
The release of some of our past identity helps us open up new aspects of ourselves bringing us closer to our deeper identity, making room for true resonance with the other
."
Stéphane Nepton
&
Andrea Gonzalez
We would like to thank
FIFA
, Wapikoni, the Festival International Présence Autochtone and the Conseil des Arts de Montréal.
Lou, la vie!
 — John Blouin. Canada.
2015
.
5
min. French. English subtitles.
Death Metal Grandma
— Leah Galant. United-States.
2018
.
13
min. English, Swiss-German. English subtitles.
Les lèvres gerçées
 — Kelsi Phung, Fabien Corre. France.
2018
.
5
min. French. English subtitles.
Métamorphoses
— Nicolas Renaud. Canada.
2020
.
18
min. English. French subtitles.
Terre ferme
— Beatriz Carvalho. Canada.
2022
.
3
min. French
L'innu du futur
 — Stéphane Nepton. Canada.
2021
.
5
min. French. French subtitles.
Odehimin
 — Kijâtai-Alexandra Veillette-Cheezo. Canada.
2020
.
2
min. French subtitles.
Meneath : The Hidden Island of Ethics
— Terril Calder. Canada.
2021
.
19
min. English. French subtitles.
Session
• Université Concordia - J.A. de Sève, LB-125, Pavillon J. W. McConnell
Saturday, march 25, 2023, 08:00 p.m. — 10:00 p.m.