Event
• Agora Hydro-Québec (CO-R500), Pavillon Coeur des sciences
Le FIFA x Exposé Noir
Saturday, march 18, 2023, 05:00 p.m.
Participants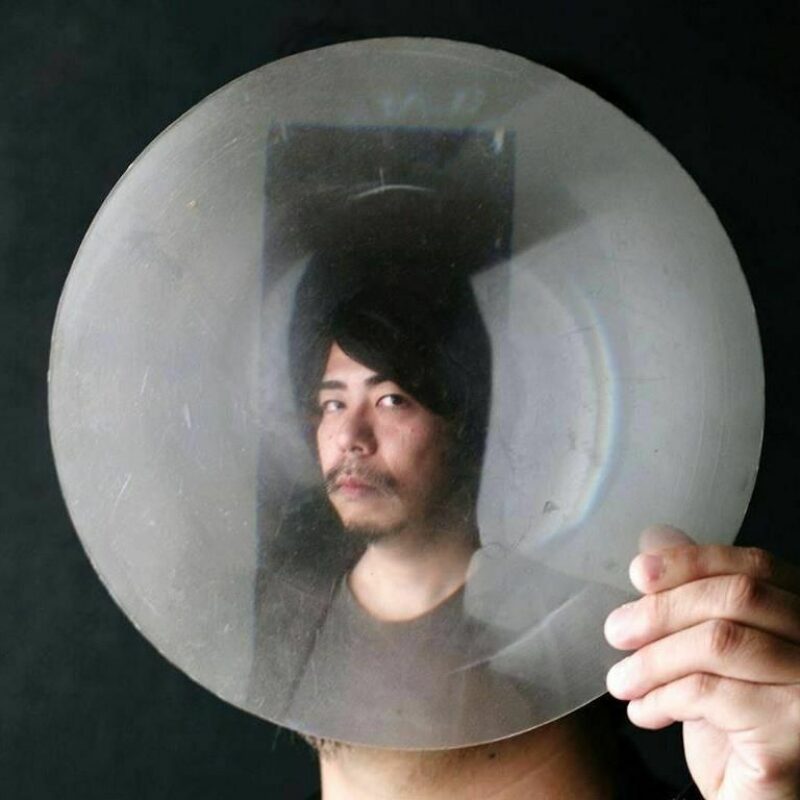 Takaaki Itoh
Since
1994
, Takaaki started to organize his own techno parties in the north of Japan. With fantastic lineups, his parties quickly became very successful. In
1996
, having decided it was time to start making his own tracks, he released his first tracks on Electracom
UK
.
In
2000
, Takaaki Itoh made his European debut in Slovakia. People quickly discovered his unique style. His reputation and popularity quickly spread across the continent. By
2001
, he was receiving offers to perform at major clubs and festivals all over Europe, including Cosmic Trip and Svojsice in the Czech Republic, The Darkside in England,
MTW
in Germany, Awakenings and Reactor in Holland, Mayday and Sziget in Hungary, La Real and Code in Spain, Boomerang in Slovakia, Projekt in Belgium, as well as events in Bosnia, Bulgaria, Croatia, Poland, Portugal, Serbia and Slovenia. Takaaki Itoh takes the next step and launches his own label Wols. Passion leads to success, and Takaaki is recognized as the leader of the next generation of techno music.
By
2005
, Takaaki Itoh has released over
50
original productions on numerous European labels, such as Sheep, Tsunami, Warm Up, Theory,
MB
Selektions, Integrale Muzique, etc. He has also remixed artists from the world of techno. He has also remixed world-renowned techno artists such as Gennaro Le Fosse, Oscar Mulero, Christian Wünsch, and many others. His demand rapidly expands beyond his Asian and European roots to places like South America, Australia, the United States and Canada.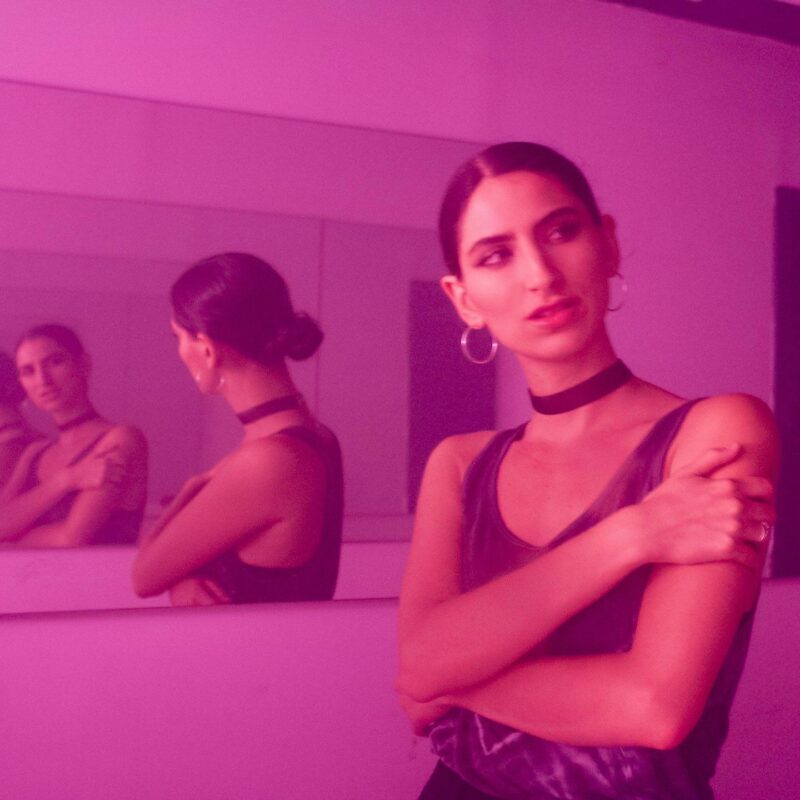 Aurora Halal
Aurora Halal is a producer,
DJ
and creator of Brooklyn's influential Mutual Dreaming party series
&
the Sustain-Release festival.
Shadowy and psychedelic, her hardware live
&
DJ
sets have a hazy sensuality and metallic dance floor intensity that's at turns playful, dark, euphoric and emotionally vulnerable. In all her projects, she treats dance music as an are­na for trans­for­ma­tion and since
2010
, her events have been root­ed in an under­ground,
DIY
approach that push­es for­ward-think­ing sounds, pro­duc­tion, and ideas. She's spent the last
10
years tour­ing like-mind­ed clubs, raves, and fes­ti­vals world­wide and gained a rep­u­ta­tion for pow­er­ful, unique per­for­mances that work both the body and mind. She's
4
years into a res­i­den­cy at
NYC
's Nowa­days, is a reg­u­lar at Berghain and pre­vi­ous­ly De School.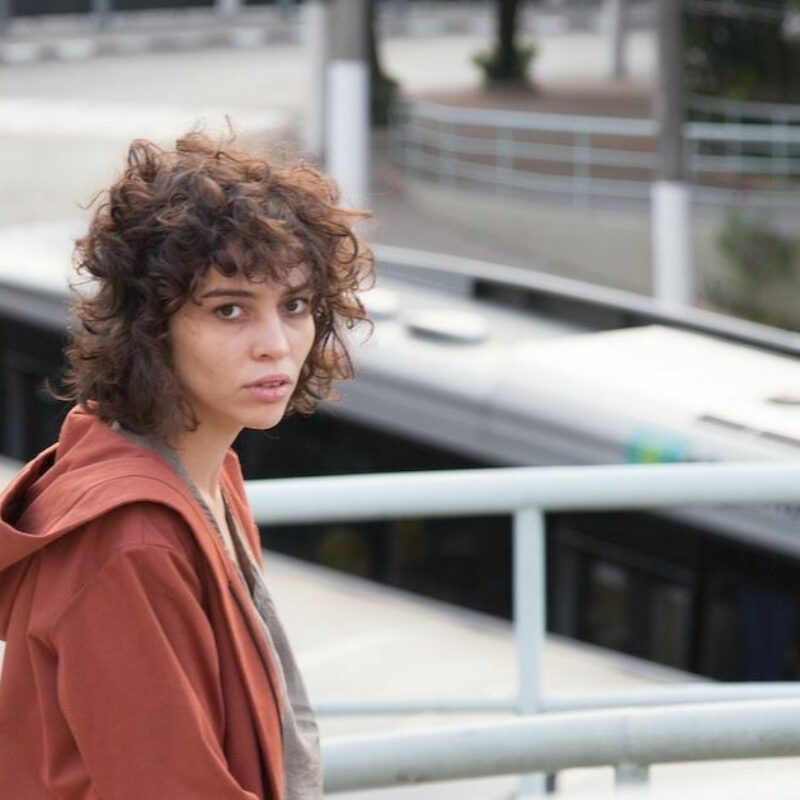 Cashu
Carolina Schutzer aka
DJ
Cashu is one of the key elements of São Paulo's queer underground electronic music scene, where she is constantly communicating urgent political issues.
In an attempt to occupy and decentralize the scene, she created alongside with Carneosso the Mamba Negra collective, an independent brand that offers experiences of artistic multi languages. platforms for diversified artists. Through the making of street events that usually take place in abandoned and uninhabited locations, such as student and artist's squats, the events become self-manageable festivals that represent and push forward the fights for female representativeness and sexual and gender freedom. This group of artistic paths has come in
2013
, and it started as a platform for live and organic music to solidify itself as one of São Paulo's main electronic music parties and also works as a musical project, agency, visual intervention dispositor, label and radio.
Cashu has already played with different groups and collectives from other states that occupy, decentralize and hack the Brazilian electronic scene, performing in more that
15
Brazilian cities. She brings that energy to the big clubs and festivals, playing on
DIY
and warehouse parties and big clubs like Terraza (Florianópolis) and Rio Me Festival (Rio de Janeiro).
In the same years, Cashu went on her first European tour, playing at
6
different clubs in Berlin. In
2016
she appeared in The Fader's
25
Artists From Around The World You Need To Know Right Now. In
2017
she was invited to play at Dekmantel Festival
SP
, Panorama Bar/​Berghain, Red Bull Music Academy Festival
SP
, went on tour with Dekmantel (São Paulo and Rio de Janeiro), Coquetel Molotov Festival (Recife) and
CCBB
Música e Performance. At the end of
2017
, she was invited to participate in Stadt Nach Acht Conference in Berlin, organized by Klub Comission, where she talked about the Brazilian electronic scene as well as performed at the conference's party.
She started the year of
2018
with a trip to Amsterdam, invited by the ​
"
De School" club, when she also had a chance to perform at the Red Light Radio. At her home country, she participated in Dekmantel Festival in São Paulo and in the pre-Dekmantel transmission, organized by Resident Advisor, as well as having played for
50
thousand people at
SP
Beats, one of the country's main carnival electronic street parties. This year the artist is also travelling through other Latin American countries, performing at Moodlate party in Paraguay, Noctambula in Chile and Traición in Mexico, besides having recorded a mixtape for Radar Radio.
?
In the mean time, Cashu has developed musical partnerships with other artists, such as the
DJ
and producer Benjamim Sallum and Amanda Mussi in the
LORAC
ISSUM
project. She also started her productions during the Red Bull Music Pulse's residency in São Paulo, in the Chilean musical producer Valesuchi's team. Now she is preparing for her next European tour in August, when she is invited to play at Dekmantel Festival in Amsterdam.