03.22.2021
Carte blanche to
OCTOV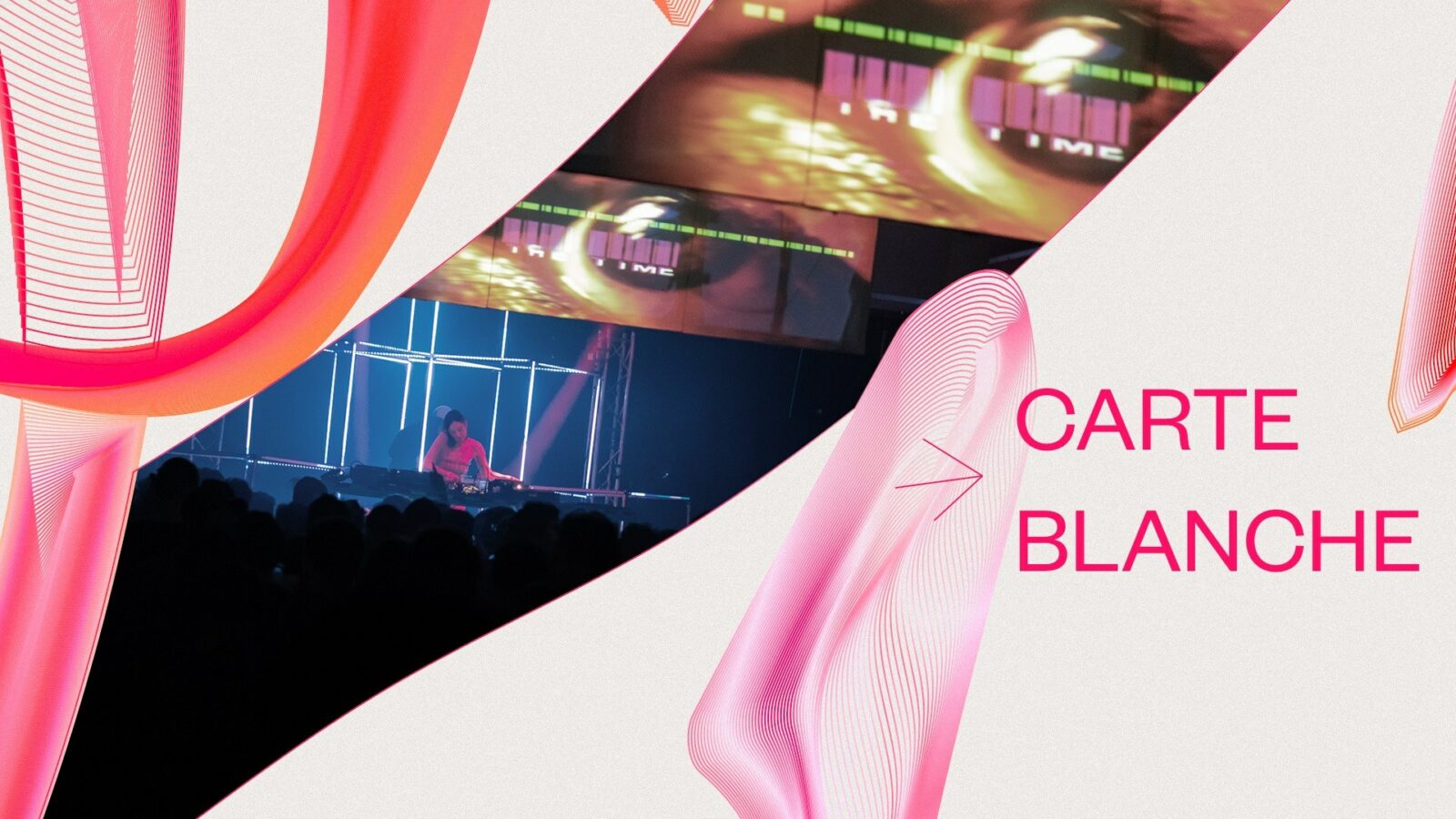 The International Festival of Films on Art invites you to a virtual party with the collective OCTOV! OCTOV presents a DJ and VJ performance based on the theme of the Apocalypse.
For more than a year, we have not been able to sustain our art. Wouldn't the only possible representation of the end be, in fact, the end of the representation? In the world afterwards, what will have happened to the parties, to our audience, to what used to be life? Our time is synonymous with a frantic race, with an acceleration of progress, but also of consumption, which generates the degradation of the environment, the collapse of our systems of survival. This blind rush gives us a glimpse of the end of the world, the end of our world.… The Apocalypse has always been a fantasy for humans. In this performance, BitterCaress, KORVN, QUINT and RØRØ will propose their own version of a scenario of the end and after.
Program
9:30 p.m. to 10:30 p.m.: KORVN x QUINT
10:30 p.m to 11:30 p.m.: BitterCaress x RØRØ
To participate: https://shotgun.live/events/292394/stream
About the artists DJs
KORVN
Since 2016, KORVN has lived in Montreal where he began to explore the possibilities of music creation. Then, he then met extraordinary persons who gave him the desire and the motivation to get into production and DJing.
Jumping from machines to computers, KORVN tries to narrate the sorrows of his heart and the thoughts of his raving brain. His inspirations are multiple. Nevertheless, his music is tinged with a raw and dark techno style, with sharp and sometimes brutal percussions, but also by heady melodies and ambiance.
BitterCaress
Professional raver, techno event organizer, BitterCaress is a French-born DJ based in Montreal. Though her career is only starting, she is already well established on the local Montreal scene with several performances to her credit, including a performance at Stereo Nightclub, as well as a residency with the OCTOV collective.VJs
QUINT
Inspired by dusty VHS and a future already gone, QUINT builds her
mesmerizing visuals oscillating between the worlds of the digital and the organic.
She creates a living theatre, intertwining digital arts and circus art, blurring the
space between simulation and reality.
RØRØ
For a few years now, RØRØ has been adding his touch to musical events that match his visual identity. His inspirations are varied, from cyberpunk to neo-romanticism, video games, Asian culture and architectural forms. He likes to confront the viewer by mixing very opposite visual subjects, by adding glitch and image deterioration effects.