09.28.2021
FIFA

and Le Fresnoy — Studio national celebrate twenty years of close and fruitful collaboration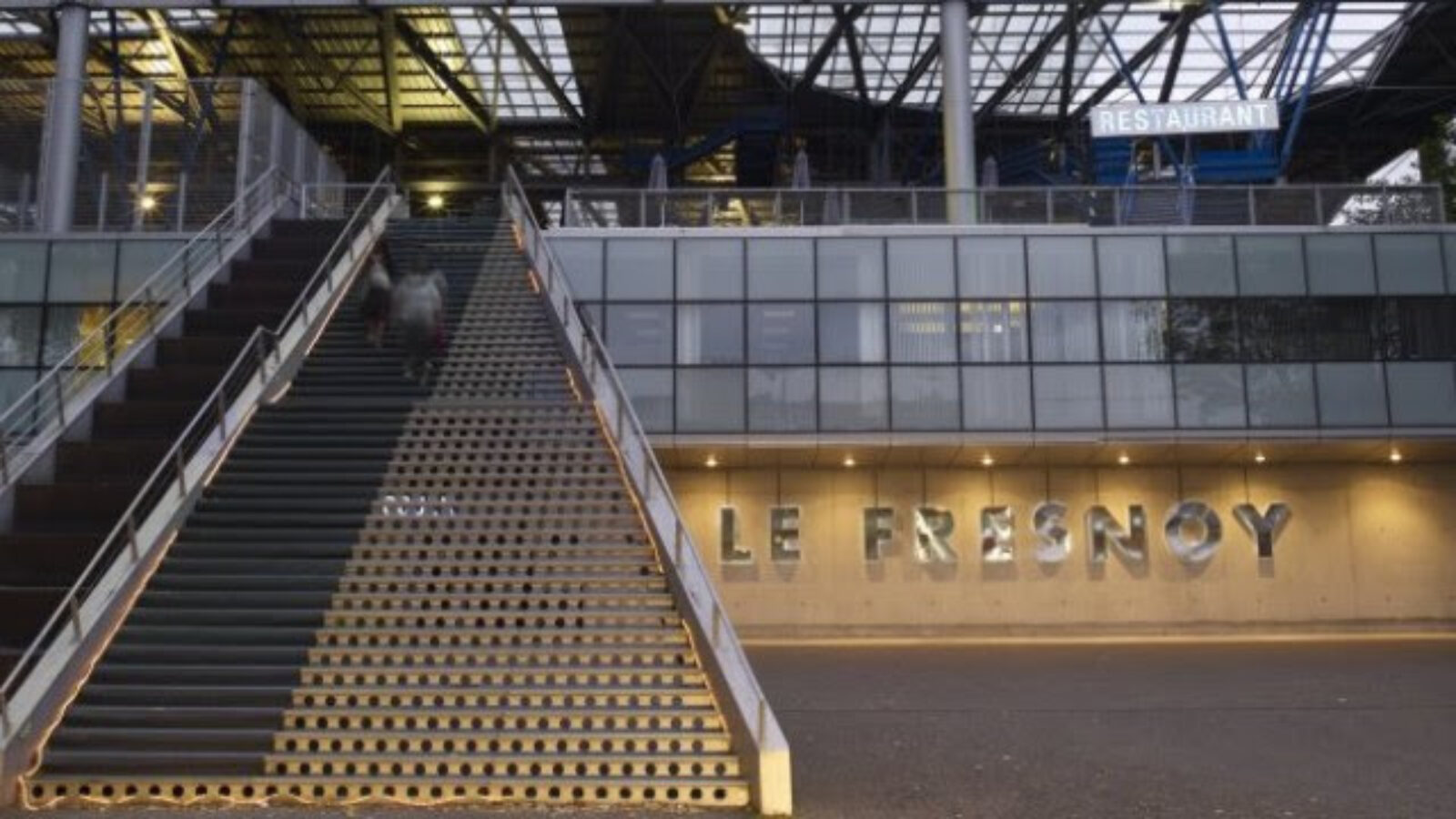 The International Festival of Films on Art (FIFA) is proud to celebrate 20 years of close and fruitful collaboration with Le Fresnoy — Studio national des arts contemporains, a national and international centre of excellence based in Tourcoing, in the Hauts-de-France region. The anniversary of FIFA's alliance with this renowned European cultural institution – described as a ​"high-tech Villa Medici" – marks the Festival's long-time presence in France, as well as the desire of both organizations to actively promote the production and dissemination of films on art and media arts, explore a multitude of art disciplines and themes, and encourage the next generation of creators who will thrill the general public, film buffs, and knowledgeable art lovers. Driven by this common mission, the Festival is pleased to have carte blanche to offer an ambitious annual program in this emblematic contemporary art venue.
This fall, from Friday, October 15 to Sunday, October 17, fans of the FIFA Festival in France will enjoy a program of ten (10) feature films and three (3) short films, most of them award winners, from thirteen countries. Canada will be represented by two films dedicated to dance: Enracinée by Annie Leclair and Navigation by Marlene Millar (see list of films programmed on page 2).

​"FIFA salutes these two decades of prolific exchanges with Le Fresnoy: they underline the exceptional intellectual and artistic cooperation between the two institutions, both motivated by the primary ambition of promoting the creativity and work of talented directors and producers," noted Philippe U. del Drago, Executive and Artistic Director of the International Festival of Films on Art.

​"I often say (seriously) that I make documentary films only to present them at FIFA and to Montreal audiences," added Alain Fleischer, Director of Le Fresnoy – Studio national. ​"Fortunately, I have managed to attend the festival in Montreal every year for a long time, and it has become a ritual. In addition, for the past 20 years, I have had the pleasure of hosting the FIFA awards at Le Fresnoy and of presenting to our public the best of contemporary production in the field of art films".
Finally, it is important to note that three feature-length films – Que l'amour by Laetitia Mikles, Queen Lear by Pelin Esmer, and We are not princesses by Bridgette Auger and Itab Azzam – are the result of a new partnership, begun this year, with the Institut du Monde Arab in Tourcoing.
FIFA PROGRAMMING | LE FRESNOY — STUDIO NATIONAL | 15 – 17 OCTOBER 2021 | TOURCOING, FRANCE

Akeji, the Breath of the Mountain by Corentin Leconte and Mélanie Schaan
France, Japon. 2020. 1h12 min.
Award for Best Cinematic Essay — tie | 39th edition
Architecture of Infinity by Christoph Schaub
Switzerland. 2018. 1h25 min.
Award for Best Cinematic Essay | 38th edition
Beijing Spring by Andy Cohen and Gaylen Ross
United States. 2020. 1h40 min.
Jury Award | 39th edition
Being and Becoming by Maite Abella
Netherlands. 2019. 9 min.
Award for the Best Short Film | 39th edition
Enracinée by Annie Leclair
Canada. 2020. 7 min.
Award for the Best Canadian Short Film — Special Mention | 39th edition
J'ai retrouvé Christian B. by Alain Fleischer
France. 2020. 1h 27 min.
Award for Best Cinematic Essay — tie | 39th edition
Lemebel by Joanna Reposi Garibaldi
Chili, Colombia. 2019. 1h36 min.
Award for Best Portrait | 38th édition
Marcel Duchamp: Art of the Possible by Matthew Taylor
France, United States, Italy, Sweden. 2019. 1h30 min.
Navigation by Marlene Millar
Canada. 2020. 13 min.
Award for the Best Canadian Short Film | 39th edition
Que l'amour by Laetitia Mikles
France. 2019. 1h19 min.
Jury Award | 38th edition
Queen Lear by Pelin Esmer
Turkey. 2019. 1h24 min.
Grand Prize | 39th edition
The Vasulka Effect by Hrafnhildur Gunnarsdottir
Denmark, Iceland, Czech Republic. 2019. 1h27 min.
Award for Best Portrait | 39th edition
We Are Not Princesses by Bridgette Auger and Itab Azzam
United States, United Kingdom. 2018. 1h14 min.
Grand Prize | 38th edition