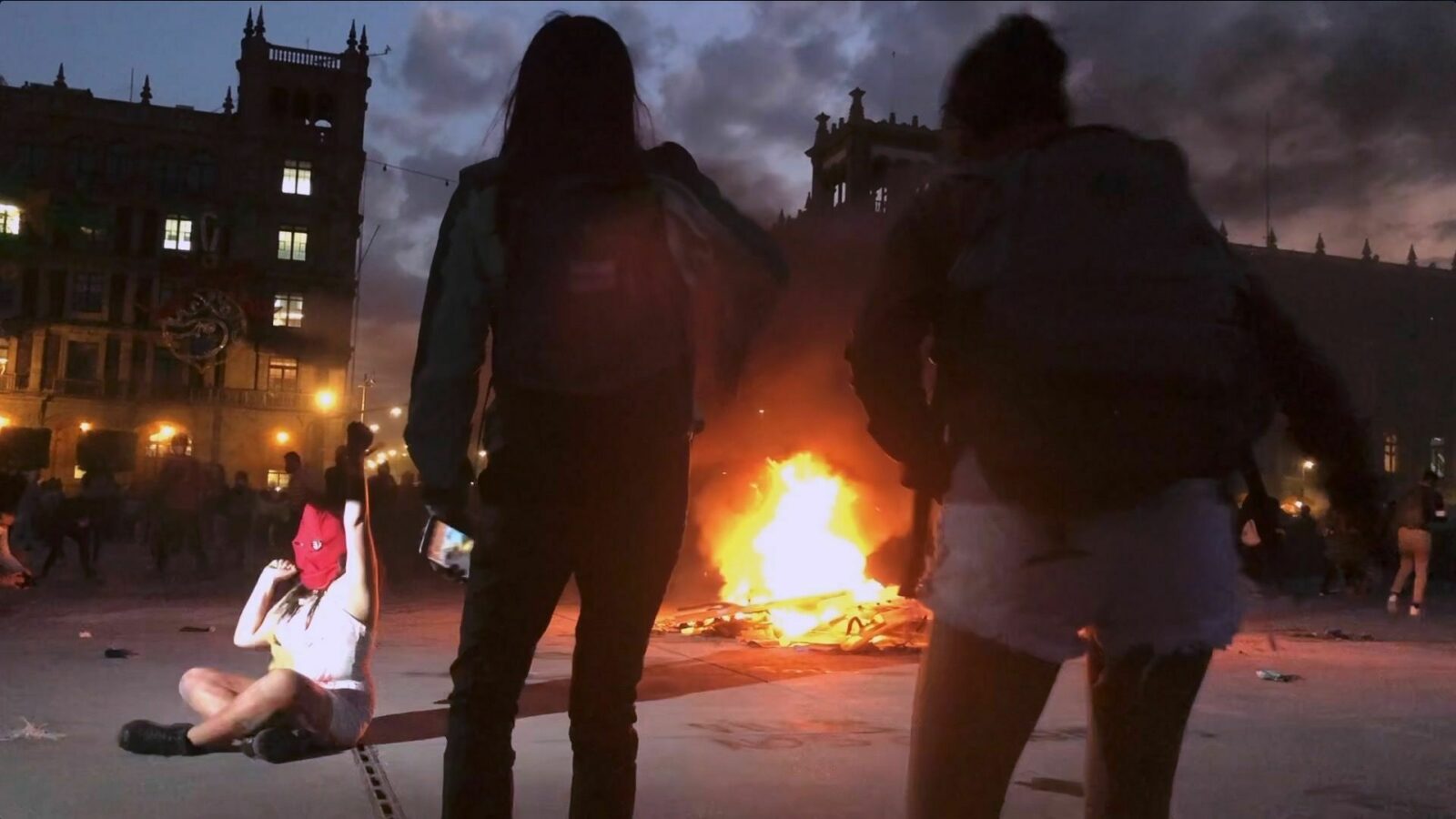 FIFA
EXPERIMENTAL
is an out-of-competition, by-invitation section of the festival. Emphasis is on works by artists offering singular perspectives on art and on creative processes, on the political impact of images, text and sound, and on the potential of art works to investigate what we identify as reality.
Special attention is paid this year to the work of
Dora García
, a Spanish artist currently living in Oslo, with the presentation of her two most recent feature-length films:
Love with Obstacles
(
2020
) and
If I Could Wish for Something
(
2021
). This artist — in whose work text, whether written, read, sung, performed, embodied or filmed, is essential — casts a lucid, insightful and generous gaze on the history of feminisms and the undeniable power of the feminine. García's work is largely performative and deals with issues related to community and individuality in contemporary society, exploring the political potential of marginal positions, paying homage to eccentric characters and antiheroes, introducing vulnerability as a form of resistance. Brought together for this program, these two films offer a rare glimpse into the work of a major figure of contemporary art.
How to put a thought, an emotion, an experience, a reality into motion? How to give voice to difference, film and record it and, more importantly, share it? These are the concerns of this selection of films.
Nicole Gingras
Programmer,
FIFA
EXPERIMENTAL
section
Love with Obstacles
, Dora García. Belgium, Norway.
2020
.
60
min. Russian, Spanish, English. English subtitles.
If I Could Wish for Something,
Dora García. Belgium, France, Mexico, Norway.
2021
.
68
min. Spanish. English subtitles.