Available on

ARTS

.

FILM

from September

30

,

2022

In

1918

, composer Igor Stravinsky, writer Charles-Ferdinand Ramuz and conductor Ernest Ansermet decided to create a travelling musical production that would profoundly influence the music of the

20

th

century. Their work entitled

Histoire du soldat

brought together various forms of expression in what was an innovative new art form. This documentary by Michel Van Zele celebrates this literary and musical creation, revisited in

2018

by the Opéra de Lyon and the Opéra de Lausanne. Featuring archival images, animations, interviews and magnificent music, this documentary takes us on a journey back in time.
Director

Michel Van Zele

Script

Michel Van Zele

Production

Cédric Bonin,

Heinz Dill

Editing

Anouk Zivy

Sound

Bjorn Cornelius

Sound mixing

Fred Kohler

Cinematography

David Aim,

Daniel Guinand

Animation

Jean-Baptiste Perrin
Present in these collections
Production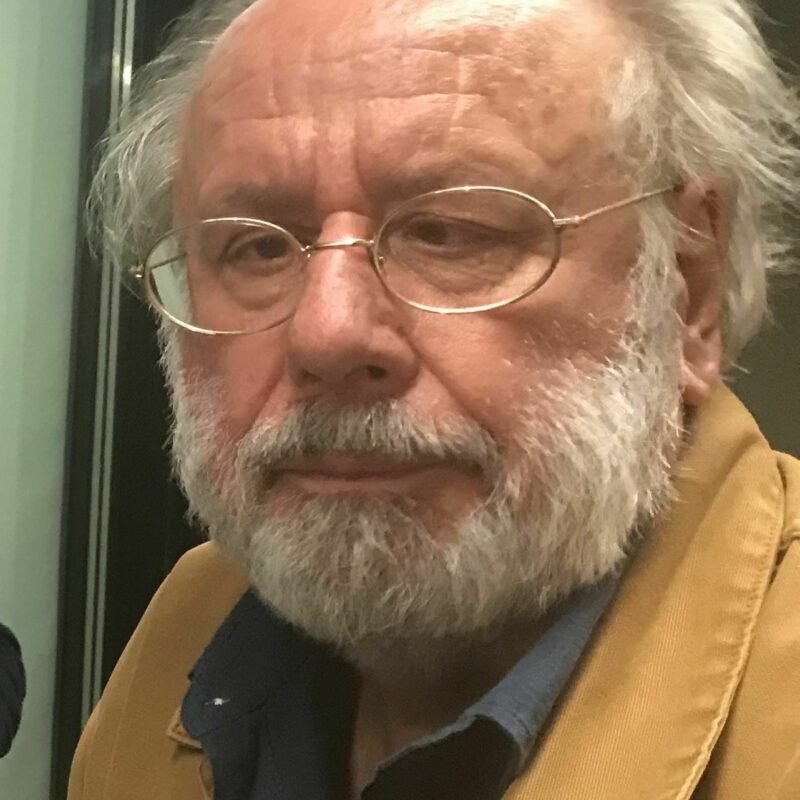 Michel Van Zele
Born in

1945

, Michel Van Zele, after having been a film club leader, then a critic for the magazine

Image et Son

, joined the Research Department of the

ORTF

in

1971

where he participated in the series

Un certain regard

until

1974

. It is in this spirit of ​

"

studio d'essai" that he has been making a number of film essays for the past fifty years, among which we can mention :

Black Sun

(Ecumenical Grand Prize at the

1984

Nyon Festival),

The Passion According to Callas

(Grand Prize for directing at the

1989

Art Film Festival),

The Messengers of the Shadow

(

FIPA

d'Or du documentaire de création

1992

),

Henri Dutilleux, à portée du voix

in

2003

(Grand Prix for music at the Art Film Festival),

Freddy Buache, passeur du

7

ème Art

in

2007

(Locarno, La Rochelle),

Les Caravage de Philippe de Béthune, L'ombre d'un doute

in

2008

.

Biographies have been provided by third parties.
Les aventures de « Histoire du soldat »

(

2018

) ; Les Caravage de Philippe de Béthune, l'ombre d'un doute (

2008

) ;

Freddy Buache, passeur du

7

e art

(

2007

) ;

Henri Dutilleux, à portée de voix

(

2003

) ;

Alberto Giacometti, qu'est-ce qu'une tête ?

(

2000

) ;

Les Journalistes dans la tourmente

(

1999

) ;

Lyon/​Satolas — un monde à part

(

1997

) ;

Gueules noires de pères en fils

(

1996

) ;

Les Espions de l'atome

(

1995

) ;

La Passion selon Jean Genet

(

1995

) ;

Nancy a le torticolis — Provence

1944

(

1994

) ;

Jacques Truphémus, peintre de l'impalpable

(

1993

) ;

Opéra de Lyon : Jean Nouvel

(

1993

) ;

Les Messagers de l'ombre

(

1991

) ;

La Passion selon Callas

(

1989

) ;

Les Territoires littéraires de Louis Calaferte

(

1988

) ;

Les colporteurs du Front Populaire — le Groupe Octobre

(

1986

) ;

Soleil noir

(

1983

)
You would like