Women have always witten art history and worked on eye-level with their male contemporaries. Together they claimed new paths and caused sensations – but despite this neither their names nor their works are known today. Up to this day women play minor roles in art history and are rarely mentioned as trailblazers of new art styles.
LOST
WOMEN
ART
explores the mechanisms of this systematic omission of highly talented artists. In two parts the documentary takes a look at the forgotten artists, tells the story of the suppressed female avant-garde and by doing so re-tells art history.
LOST
WOMEN
ART
, From Impressionism to Abstraction
LOST
WOMEN
ART
, From New Vision to the Feminist Avant-Garde
Director

Susanne Radelhof,

Susanne Radelhof

Author

Susanne Radelhof

Editing

Robert Handrick

Camera

Thomas Eirich-Schneider
Present in these collections
Production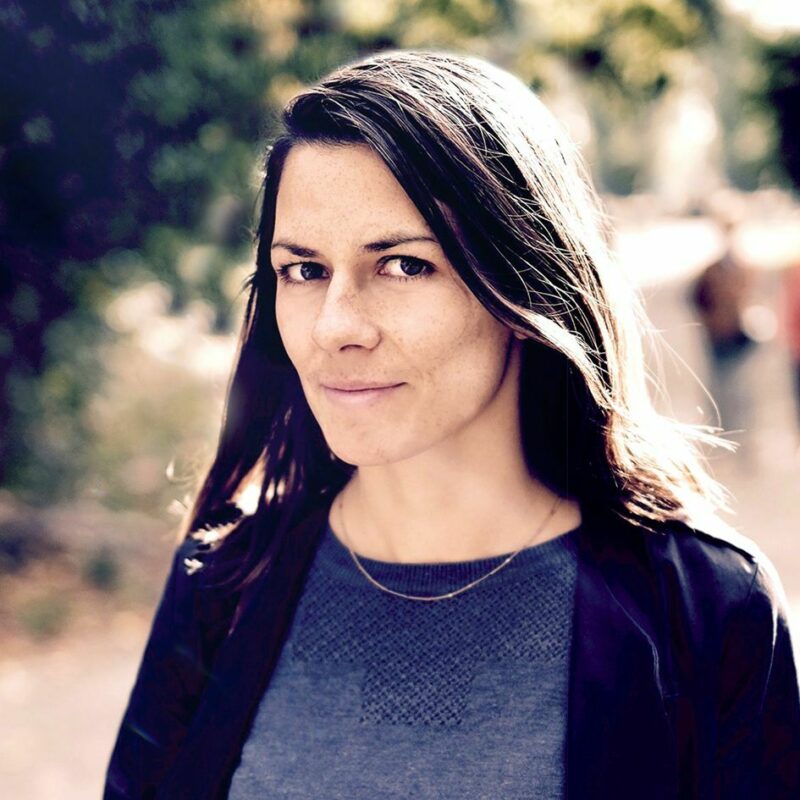 Susanne Radelhof
»Lost Women Art« (
2021
) / author
&
director
2
‑part documentary,
2
×
52
min. / on behalf of
MDR
&
in cooperation with
ARTE
/ production: Koberstein Film with support from the Goethe-Institutes London
&
Paris, Staatskanzlei Thüringen
&
Ministry of Foreign Affairs Germany
»The Women of the Bauhaus« (
2019
) / author
&
director
tv documentary on the occasion of the Bauhaus anniversary,
30
&
45
min.
on behalf of
ARD
,
MDR
&
RBB
/ production: Koberstein Film
* Juliane Bartels-Media Award
2019
»Bauhaus-Archiv in Transition« (
2018
) / author
&
director
Image movie on behalf of Bauhaus-Archiv Berlin,
10
min. / production: Koberstein Film
»Get me some
HAIR
!« (
2019
) / Creative Producerin
cinema documentary by Lars Barthel · on behalf of
WDR
/​arte,
90
min. / production: Koberstein Film / funded by
BKM
»Richtig Gut Leben« (
2016
) / creative producer
4
parts documentary series for
3
sat,
4
×
43
min / production: Februar Media
»Pretty ugly« (
2014
) / creative producer
tv documentary by Jan Tenhaven,
52
min., in cooperation with Arte
&
WDR
/ production: Gebrueder Beetz Filmproduktion
»The Wagner File« (
2013
) / creative producer
tv event documentary by Ralf Pleger,
90
min., Arte,
SWR
/ production: Gebrueder Beetz Filmproduktion
cross media project: Film, App
&
Graphic Novel (Knesebeck Verlag)
* nominated for
EMMY
International
2014
* audience award World Film Festival Montreal
2014
»The Zarah Leander File« (
2013
) / creative producer
tv documentary by Torsten Striegnitz for Arte,
RBB
&
NDR
,
52
min. / production: Gebrueder Beetz Filmproduktion
»Autumn Gold« (
2010
) / assistant director
cinema documentary by Jan Tenhaven,
90
min., Arte,
WDR
,
NDR
/ production: Gebrueder Beetz Filmproduktion
*
IDFA
DOC
U Award
2010
, Hot Docs
2010
Filmmaker Award, nominated for Deutscher Filmpreis
2011
, nominated for Deutscher Kamerapreis
2011
, audience award Berlin
&
Beyond Film Festival, Audience Award One World Festival / Prague
2011
, Best Film´ Guangzhou International Documentary Film Festival / China
2010
…
»Omulaule means black« (
2004
) / director, camera, editor
&
production
cinema documentary,
70
min / funded by
MDM
, co-directors: Nicola Hens
&
Beatrice Möller
* premiere at DOK-Fest Leipzig
* festival screenings: Documentary Film Festival Kassel, Documentary Film tournee Thuringia, Sehsüchte Potsdam, International
Documentary Film Festival München, cologne conference, Golden Sparrow…
* broadcasts on ZDFkultur,
MDR
, ZDFdoku
You would like