"

Lebanese Video Art: The Temporality of Politics" by Joyce Joumaa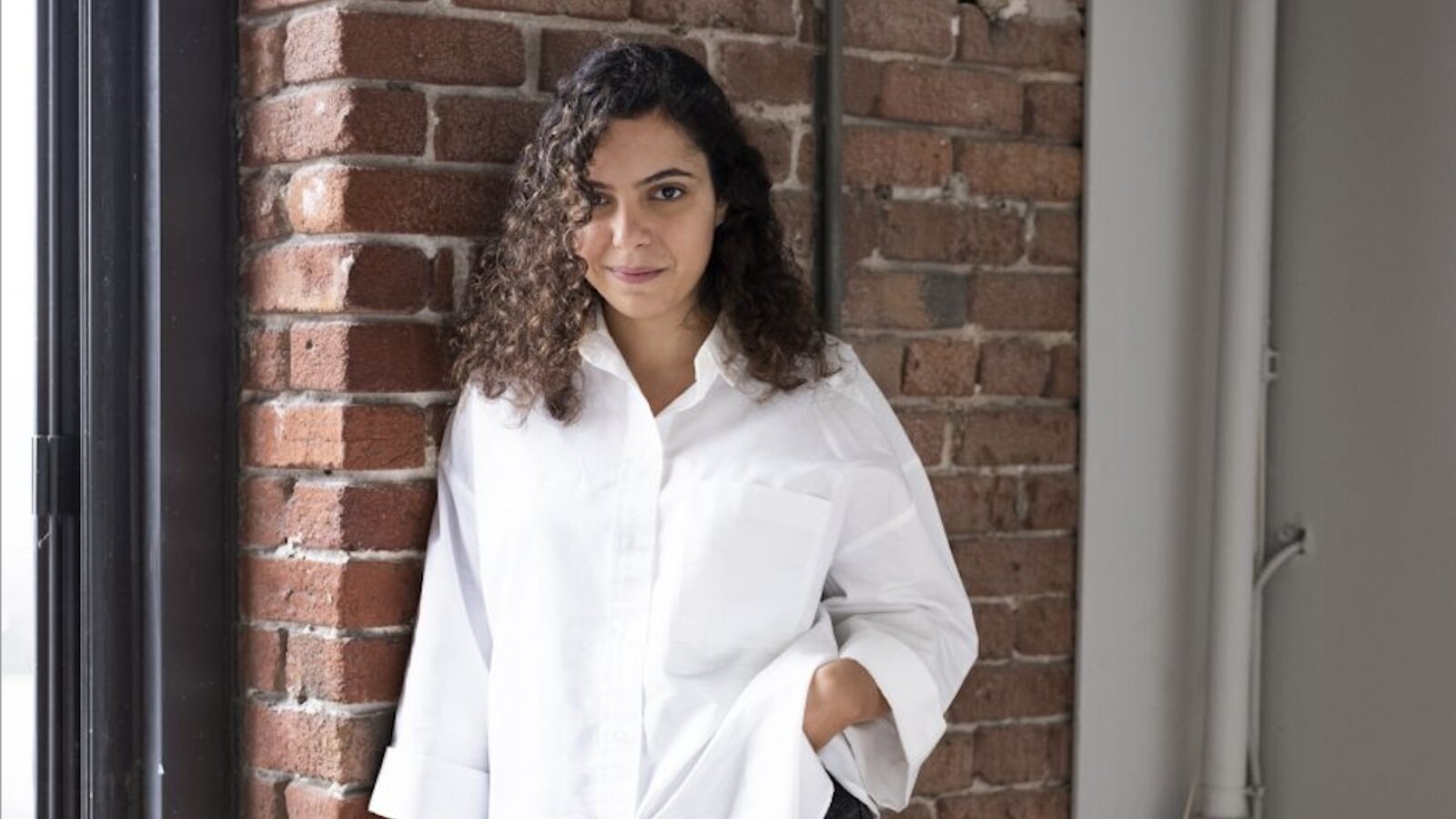 Joyce Joumaa is a video artist based in Montreal. After growing up in Tripoli, Lebanon, she pursued a BFA in Film Studies at Concordia University. Her next work will be shown at the FOFA Gallery in January and her recent projects included a public program conceived for the UQO Gallery. She is the recipient of the 2021 – 2022 Emerging Curator Residency Program at the CCA Canadian Centre for Architecture.
In an attempt to review some important video works within the history of Lebanese contemporary art, I decided not to use chronology as a starting point but rather to select works while suggesting that these artists used video as a medium to measure the time elapsed between political events. I will start by situating myself for the readers: I am a video artist who was born and raised in Lebanon. I work with video as my main medium in order to critically reflect on the Lebanese political landscape and the scenes that emerge from it. One thing I am aware of is that I have been clearly under the influence of the artists whose work I am about to reflect on.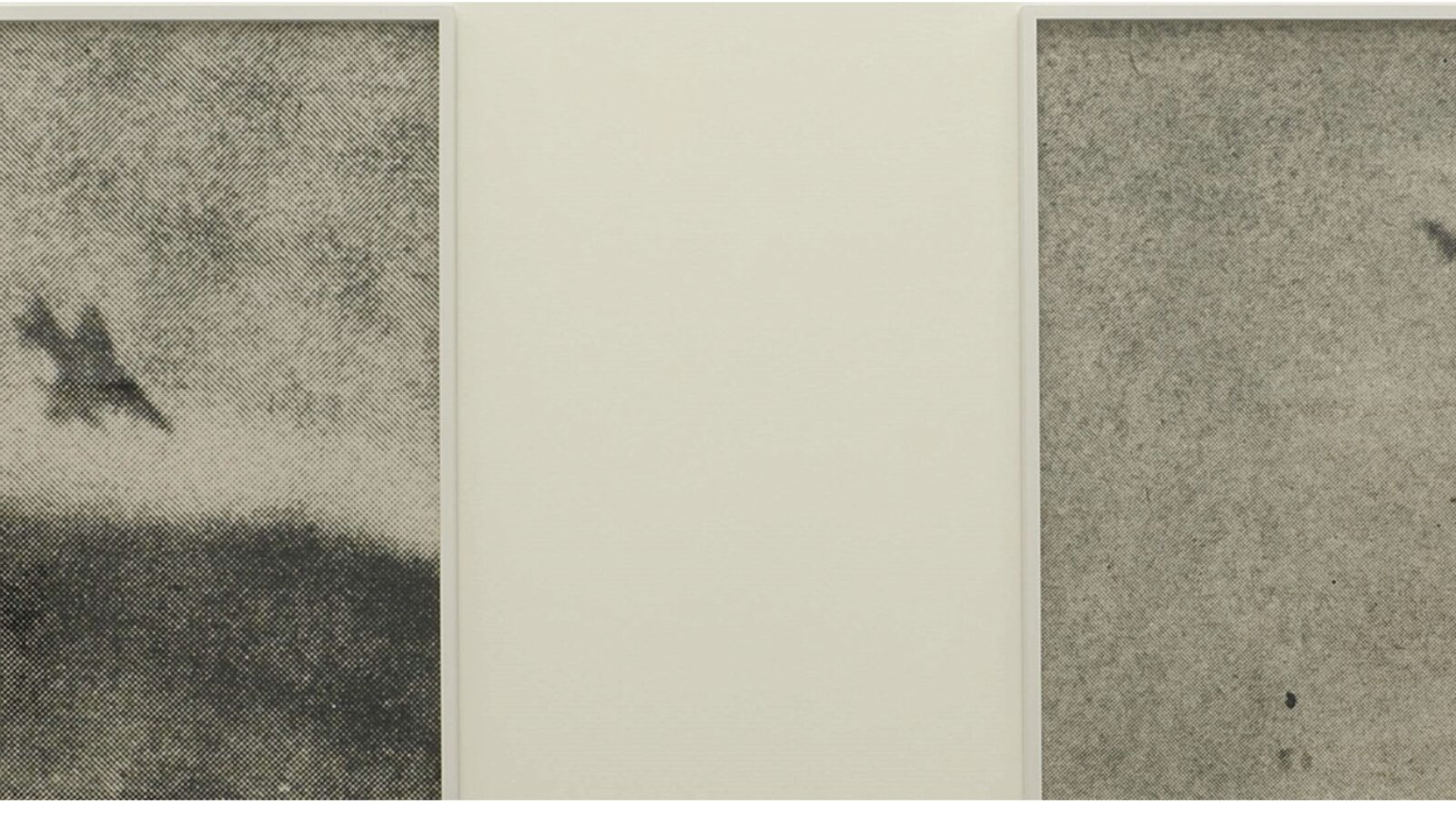 Letter to a refusing pilot is a 45-minute video produced by Akram Zaatari in 2013 as part of the Lebanese Pavilion at the Venice Biennale. I was still at school when I viewed it after attending an artist talk by Zaatari where he presented the work. Oscillating between fiction and documentary, the film tells the story of an Israeli fighter pilot who was given the order to bomb a school in South Lebanon where Zaatari used to live as a child. Although this event was part of the war that was launched on Lebanon via Israel in 1982, the pilot decided not to bomb the school because it was said that he had attended it as he grew up in Saida's Jewish community. He bombed the sea instead.
Akram Zaatari relied on subtlety to tell this story relying on new modes of aesthetic exploration. This new aesthetic language translated into using slow but also highly cinematic camera movements which at this time was considered an important shift in Lebanese video art since most of the past works' aesthetics revolved around the use of mini-dv and/​or old VHS cameras. Regarding subtlety as an approach, the film is characterized by an absence of dialogue since the story is told entirely through a visual narration that does not appear to be a direct representation of the story. A drone runs over Beirut, representing a bird's-eye view, or the pilot's, and then we shift to family archive photographs and an overview of a copy of Le Petit Prince – a way for Zaatari to represent his childhood in the targeted school. A young boy, who comes and goes, is seen recording sound using an old device. The boy does not speak but we can hear the sound of bombing in the background and also the broadcasted news of an attempt to bomb a Palestinian camp adjacent to the school. Zaatari uses these media devices and creates a visual account of historical and political events without using direct visual references to represent them.

In this same vein, although earlier, Jayce Salloum explores the history of Souha Bechara in Untitled part I: Everything and Nothing.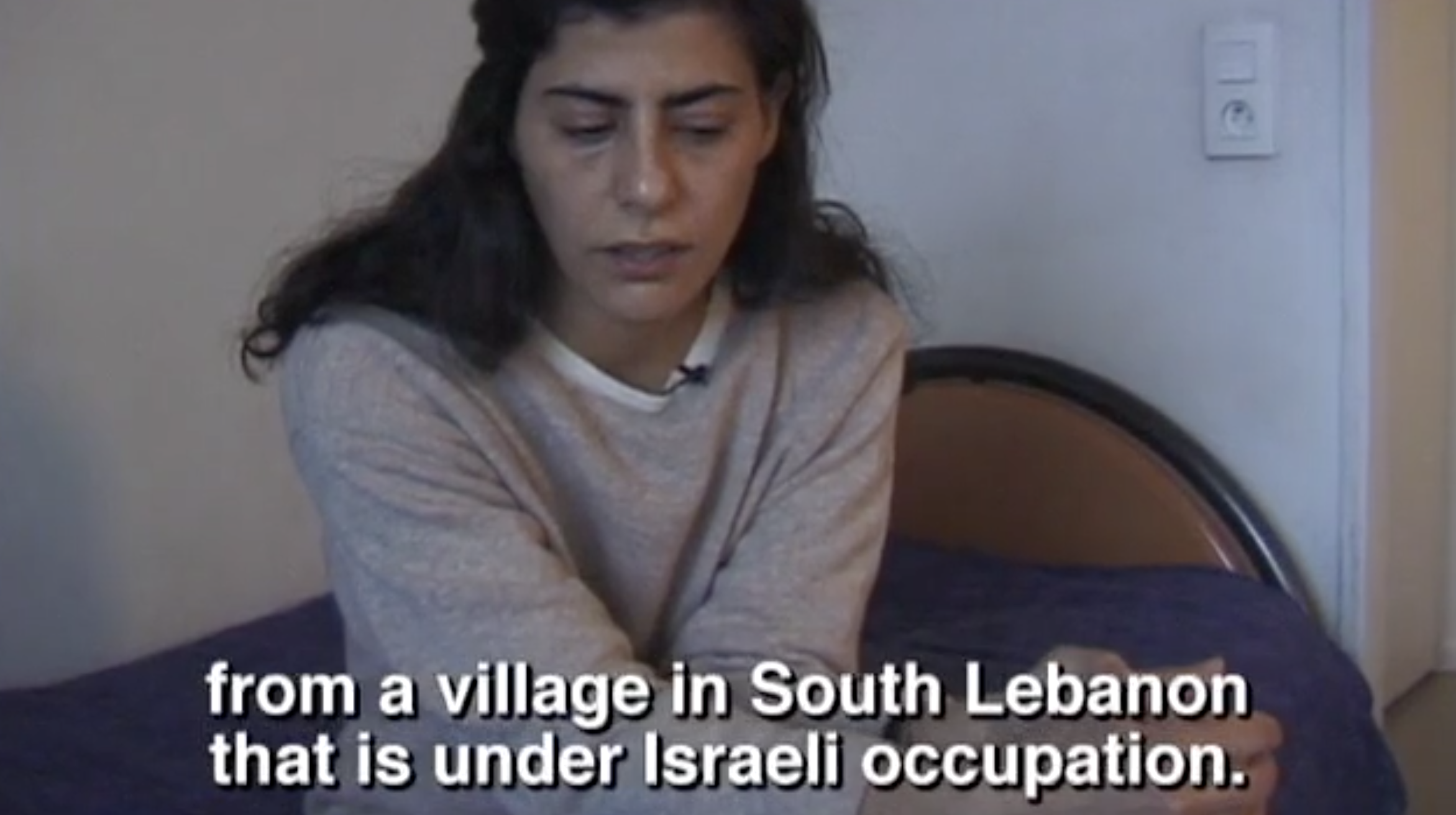 In this video, Jayce Salloum places a dv camera in the room of Souha Bechara, an ex-Resistance fighter who tried to kill an Israeli lieutenant when Lebanon was under Israeli occupation. The operation failed yet Bechara was detained in prison for ten years and six of them were in isolation. The video is a 4o-minute conversation between Jayce Salloum and Souha Bechara as he interviews her sitting on the bed. What is mesmerising about this work is the simplicity of the setting as well as Bechara's quiet aura. It is the first time a military resistance icon is seen in a context that is stripped from the collective imaginary through which we picture her. Throughout the interview, Salloum does not even allude directly to her political past. He questions her about philosophical notions such as the passing of time, the measure of distance and what it means to be considered a national hero. In this case, the viewer is on their own to visually reflect on the events that happened. Jayce Salloum leaves room for the image to be constructed based on how each person understands the conversation between them: a subtle form of narration that finds its way through dialogue.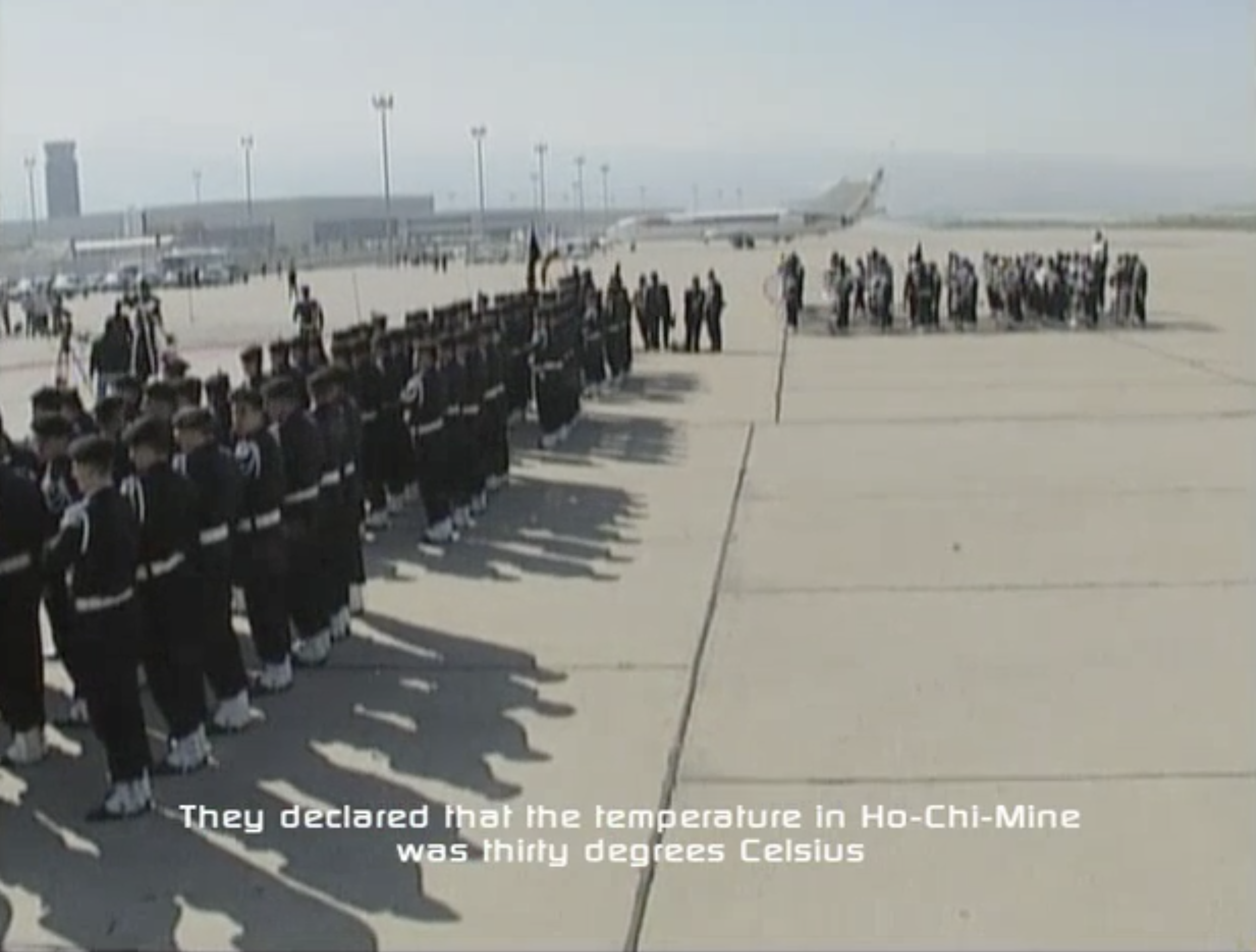 In Nothing Matters (Ali Kays), the story of a political fighter is also revisited through the narration of personal events. Superimposed on an abstract static image of a landscape, the narrator tells the story of Mohammad who discovers his passion for music and gives up education. The story unfolds as we go from learning about his love for Marie to his interest in joining the army. Ali Kays draws a parallel between a passion for someone and a passion to fight for justice for the love of one's country. Nothing of what we see is related to what the narrator is telling us: the ideology of the communist party as well as the ideological conflict that occurred between Marie and Mohammad are juxtaposed with images of flowers. The camera then cuts to a military parade, as we understand that Mohammad has joined an expanded fight – that of Vietnam. The political and the personal are intertwined as a way to return to the idea that, in a country such as Lebanon, the personal cannot be separated from the political because one is defined by political affiliations.
Moving towards a more contemporary video practice, the work of Mansour Aoun is interesting for its use of satire to tackle issues that are part of the mundane and that thereby, due to its nature, can be overlooked. In The Big Blue, he takes as a starting point the great Rock of Raouché, which is considered a national monument and appears consistently on postcards and other commercial products illustrating Lebanon. He demystifies its romanticism by exposing us to the reality of what is beneath, in the sea that houses it. Using a glitched fast montage of newsreels, he shows us how polluted the sea is, due to the trash crisis. It is not the first time that Aoun uses glitch in his work, this aesthetics being part of his critique of Lebanon's distorted vision as a society.
He refers to musical figures such as Ziad Rahbani and Feirouz who speak of the Mediterranean Sea in their constantly played songs on Lebanese Radio.
How is national identity narrated? How far is this image from reality? And how do politics interfere in the construction of this image?
All these questions are at the core of Mansour Aoun's work, which is important because it follows the events of contemporary Lebanese society.
Video artists such as Walid Raad, Raed Yassine, Akram Zaatari, and others were pioneers of what can be considered Lebanese video art but their practice is tied to a specific spatial and temporal aspect that is the Lebanese Civil War (1975−1991). It is as important to highlight their contribution in this humble overview as it is to shed light on new artists who are using new techniques to talk about new topics. For example, Mansour Aoun's most recent work uses 3D modelling to narrate the collapse of the Lebanese currency. An excerpt can be found here.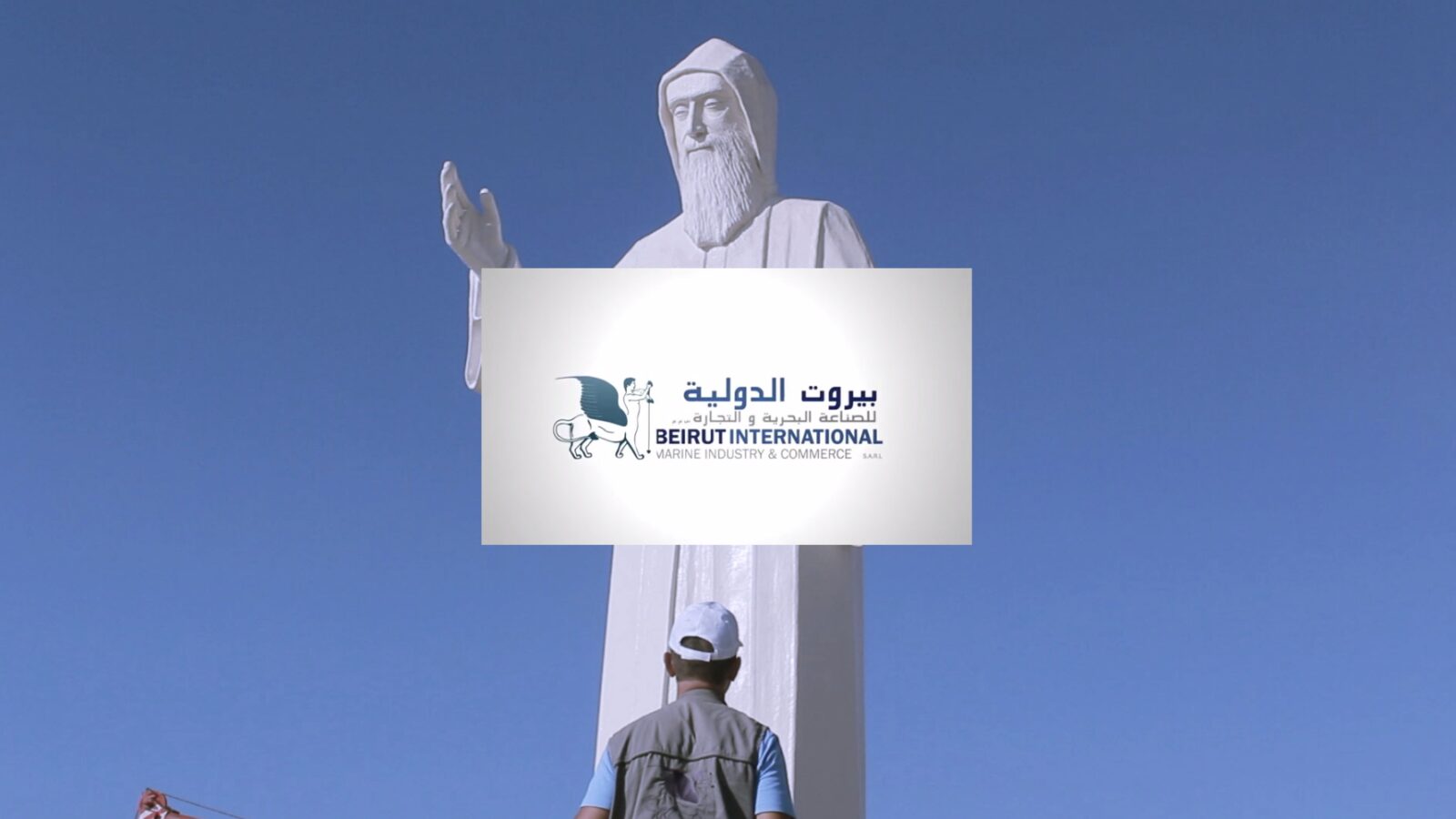 Another contemporary video artist whose work can be mentioned here is Bassem Saad. In Saint Rise, Bassem Saad documents the installation of a large monument to a saint on top of a mountain in Lebanon. The company that produced the statue is also responsible for the commission of a floating island that has never been completed.

In this 14-minute work, Bassem Saad also uses satire to look at the way Lebanese contemporary society presents itself. Within this process of presentation, there is a politics of what we want to present, how we want to present it, and what it tells the world when we present it. As Lebanon is still a sectarian country, this inauguration event is a way for the Christians to assert their belonging to this country since they take pride in existing within such a majority in comparison to other countries in the Middle East. Bassem Saad uses an observational documentary approach in order to document this process. He then moves on to juxtapose past footage of interviews with the construction company about their floating island project.
The work then becomes interested in questions related to the territory but also to the territoriality of those who inhabit it based on national interest. It also looks at architecture as a tool used by nations and groups to disseminate their personal and national ideology in relation to ​"ways of presenting."
These video works, and others that can be watched and listed as ​"time-based" works, suggest a reading of politics and more specifically of Lebanese politics in relation to the passing of time. The more we move forward in time, the more these artists are able to reflect on the political events that shaped them, since time creates distance, and it is through this distance that we are able to see clearer.