05.11.2023
Le
FIFA

at the Grand Palais Éphémère in Paris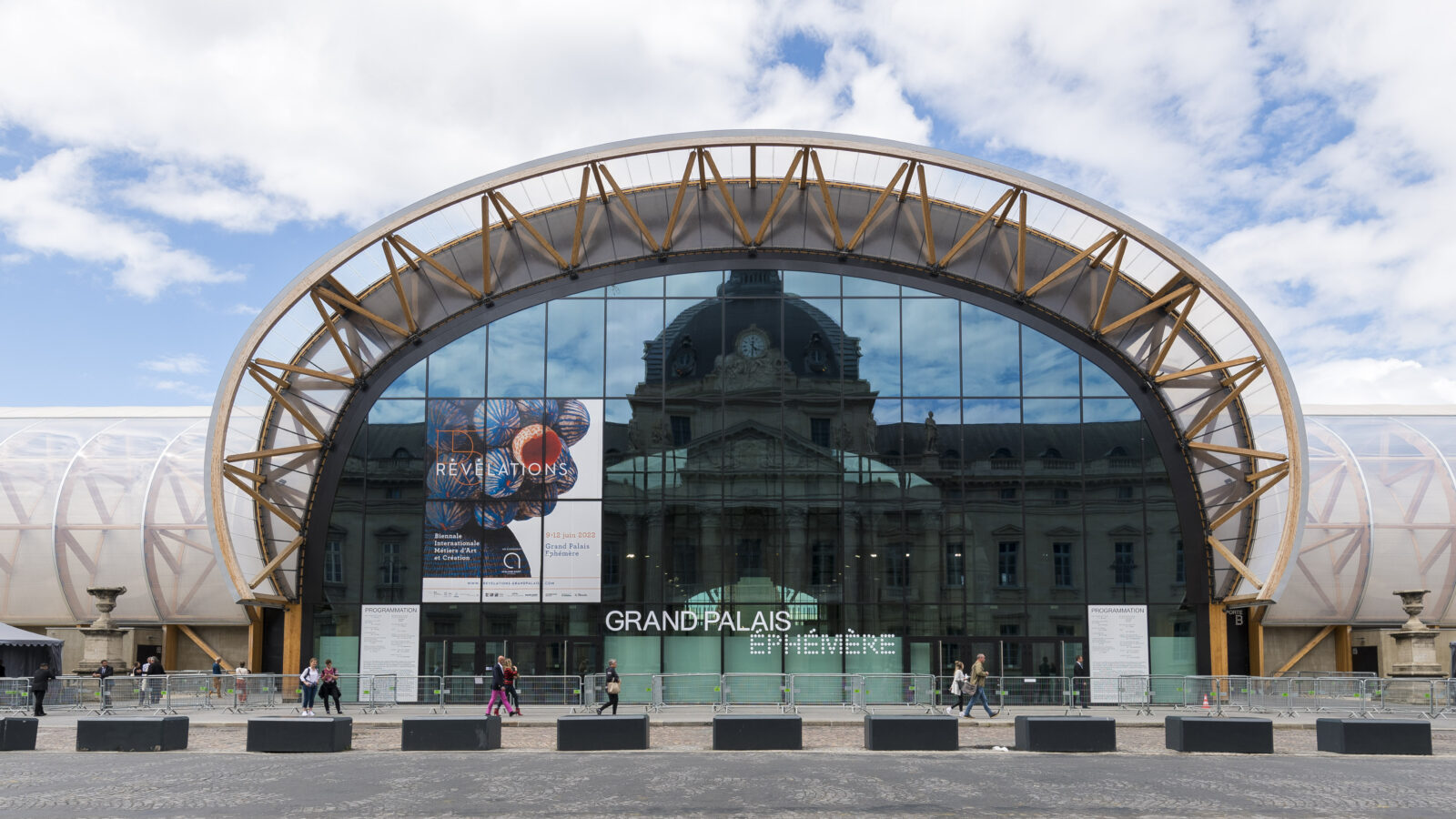 Following the invitation of the Conseil des métiers d'art du Québec (CMAQ) and theMaison des métiers d'art de Québec (MMAQ), the Internationl Festival of Films on Art (Le FIFA) will participate in the Révélations | Biennale Internationale Métiers d'art et Création at Grand Palais Éphémère in Paris, on June 7 and 11, 2023.
As part of this prestigious event, which this year puts Quebec in the spotlight, Le FIFA will present two captivating films that explore the work of two renowned Quebec artists who have dedicated their lives to bringing traditional craft practices to life and making them shine beyond Quebec's borders.
The first film, Jean-Pierre Larocque, le fusain et l'argile by Bruno Boulianne (2019), follows the journey of painter and ceramist Jean-Pierre Larocque, whose works subtly evoke the ghosts of humanity. The second film, Fondations by Olivier D. Asselin (2018) pays tribute to blacksmith Mathieu Collette, a staunch defender of blacksmith know-how and founder of the Forges de Montréal, an organization that preserves and passes on ancestral blacksmithing techniques

Outside of its festival period, Le FIFA continues to consolidate its presence outside the country and to promote its expertise in programming and disseminating art productions.

"The International Festival of Films on Art is pleased to contribute to the promotion of local crafts through the films that will be presented during the Revelation International Biennial of Crafts and Creation. Our fundamental mission is to unveil the behind-the-scenes and discover the artists through the big screen. This remarkable initiative not only highlights artistic excellence, but also strengthens the fundamental ties between Quebec and France. We express our sincere gratitude to the Conseil des métiers d'art du Québec (CMAQ), our privileged partner, for this invitation. Together, we are embarking on an extraordinary adventure, embodying artistic excellence on the international stage", said Philippe U. del Drago, General and Artistic Director of the International Festival of Films on Art.
"Revelations is an exceptional international showcase. We are honored by this collaboration with Le FIFA, which enriches Quebec's presence, completes the look at fine crafts and contemporary creation, and increases the synergy between the artists and organizations of our cultural ecosystem", points out Julien Silvestre, general director of the CMAQ.
If you want to know more, you can consult the matieres​.ca platform to discover the whole program.