A construction photographer with a taste for explosions and mythical creatures is about to leave the last building that he was assigned to document. The building is nearly completed and he has decided to capture one iconic shot of it before leaving. Exploring the building by following his moving body, the narrator reads the photographer's conflicted ideas on the relationship between the built environment and its images, especially the entanglement of modern architecture and narrative cinema.

Landing is commissioned by David Chipperfield Architects Berlin and shot at one of their building projects in Seoul. The script is based on hour-long conversations with twenty-six architects and engineers who had worked on the building's design. Daekwang Lee, the building's photographer plays himself and the film is narrated by the architect David Chipperfield.

| | |
| --- | --- |
| Director | Shirin Sabahi |
| Voice | David Chipperfield |
| Sound mixing | Jochen Jezussek |
| Cinematography | Albrecht Von Grunhagen |
Production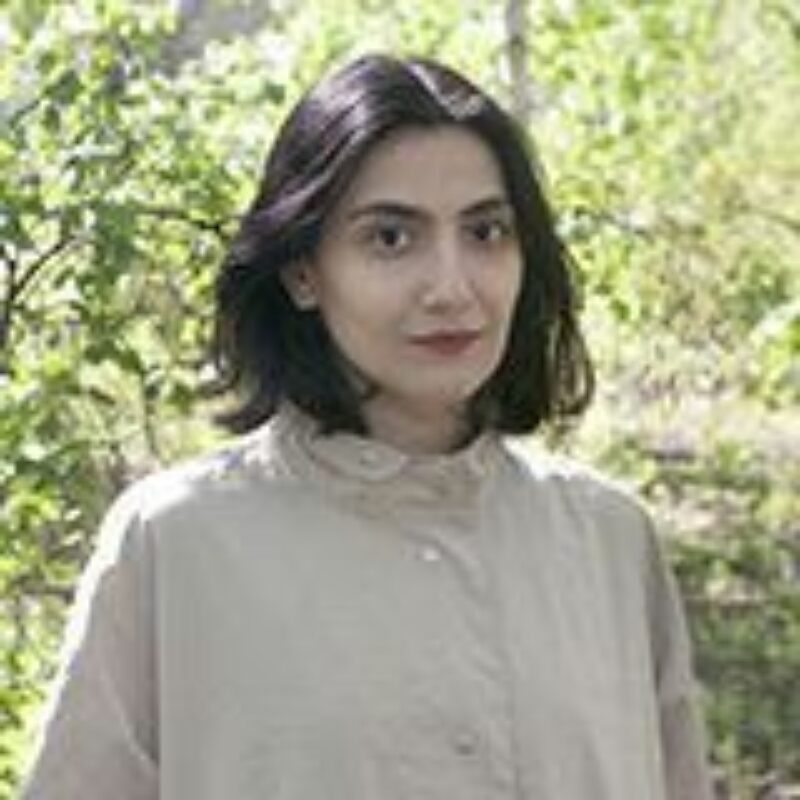 Shirin Sabahi
Shirin Sabahi is a Berlin-based artist and filmmaker. Her projects often derive from a physical place and include films and its by-products about artefacts and architecture. Recent exhibitions and screenings include Broad Art Museum (Michigan
2020
), Savvy Contemporary (Berlin
2020
), Centro Botin (Santander
2019
), Art Jameel Center (Dubai
2019
), Edith-Russ-Haus (Oldenburg
2018
, solo) and Beirut Art Center (
2018
).
Mouthful
(
2018
) ;
Landing
(
2018
)
Borrowed Scenery
(
2017
) ;
Mint Condition
(
2015
) ;
A Trip Well Travelled
(
2014
) ;
Muted Fanfare for the Shy
(
2013
) ;
We Fell Into The Water Staying Dry
(
2013
) ;
We Came Here to Swim
(
2012
) ;
Expired Monument
(
2011
) ;
Swede Home
(
2009
) ;
Amateurs
(
2009
)
You would like