This short film cleverly reimagines an ancestral Chinese legend through dance. It tells the story of Jiang Gong, a humble fisherman and great strategist of the Zhou dynasty, who found a way to fish without bait. Directed by Chenglong Tang, the film depicts three characters in a frantic race. Each of them wants to win, although their goal is unknown to us. The framing and the dynamic, meticulous choreography make the perfect setting to transpose this ancient legend into the present day. The result is a universal tale of lost identity, abandonment of the self, and renunciation of free will.
Director

Chenglong Tang

Editing

Guo Xiaoxiu,

Shifei Chen

Choreography

Chenglong Tang

Cast

Shifei Chen,

Theo Pendle,

Zibo Geng

Sound mixing

Zeng Xiaogang,

Lei Qian

Cinematographer

Siyang Fu,

Jun Huang

Manager

Frédéric Alexandre

Translation

Jue Tang,

Su Xiao,

Yiying Zhao

Music

Zeng Xiaogang

Other

Xiu A
Present in these collections
Production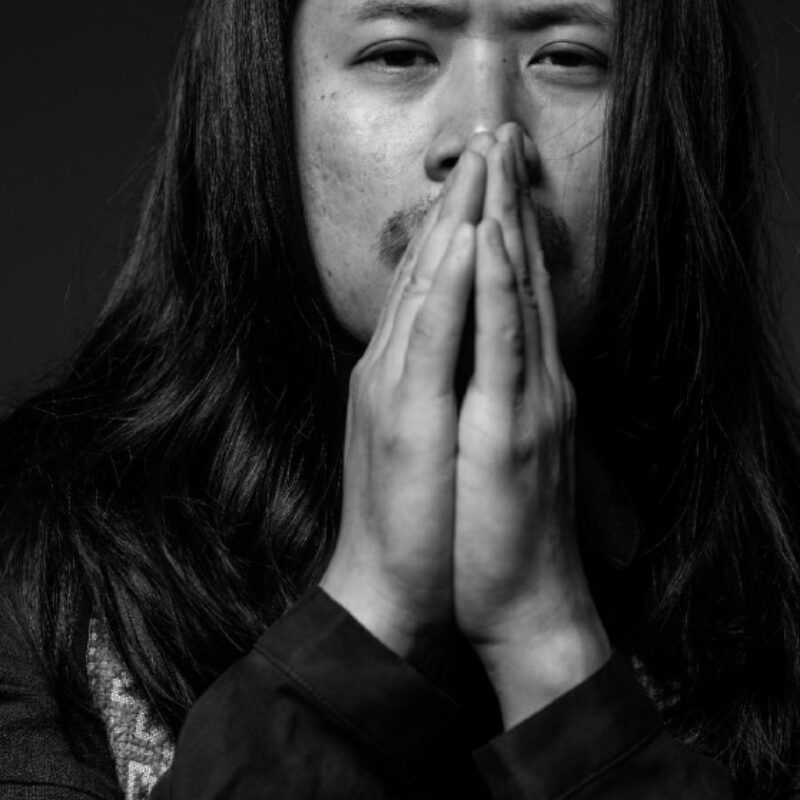 Chenglong Tang
Chenglong Tang is a choreographer, award-winning dance drama director and dance film director. Graduated from Beijing Dancing Academy, he transformed from a professional dancer to an independent artist, exploring the possibilities from stage to screen. As author — both choreographer and filmmaker — of the dance film
Gatha
, he wins the
2018
San Francisco Dance Film Festival ​
"
more than
10
minutes best short film" and the Grand Jury Prize of
2018
French
DADC
International Dance Film Competition. As a performer Chenglong starred in some large-scale folk dance plays, such as
Xishi
,
Jasmine
or
Embroidered Niang
. As a choreographer and director he created large-scale folk dance dramas, such as
The flowers of war
,
Jasmine
,
Nine Color Deer
, and dance poems
Sister lover River
.
Biographical notes provided by the film production team
L'appât
(
2021
) ;
Gatha
(
2018
) ;
Le rivage
(
2017
) ;
8023
(
2017
) ;
La Cuisine
(
2017
) ;
Zen Road
(
2012
).
You would like