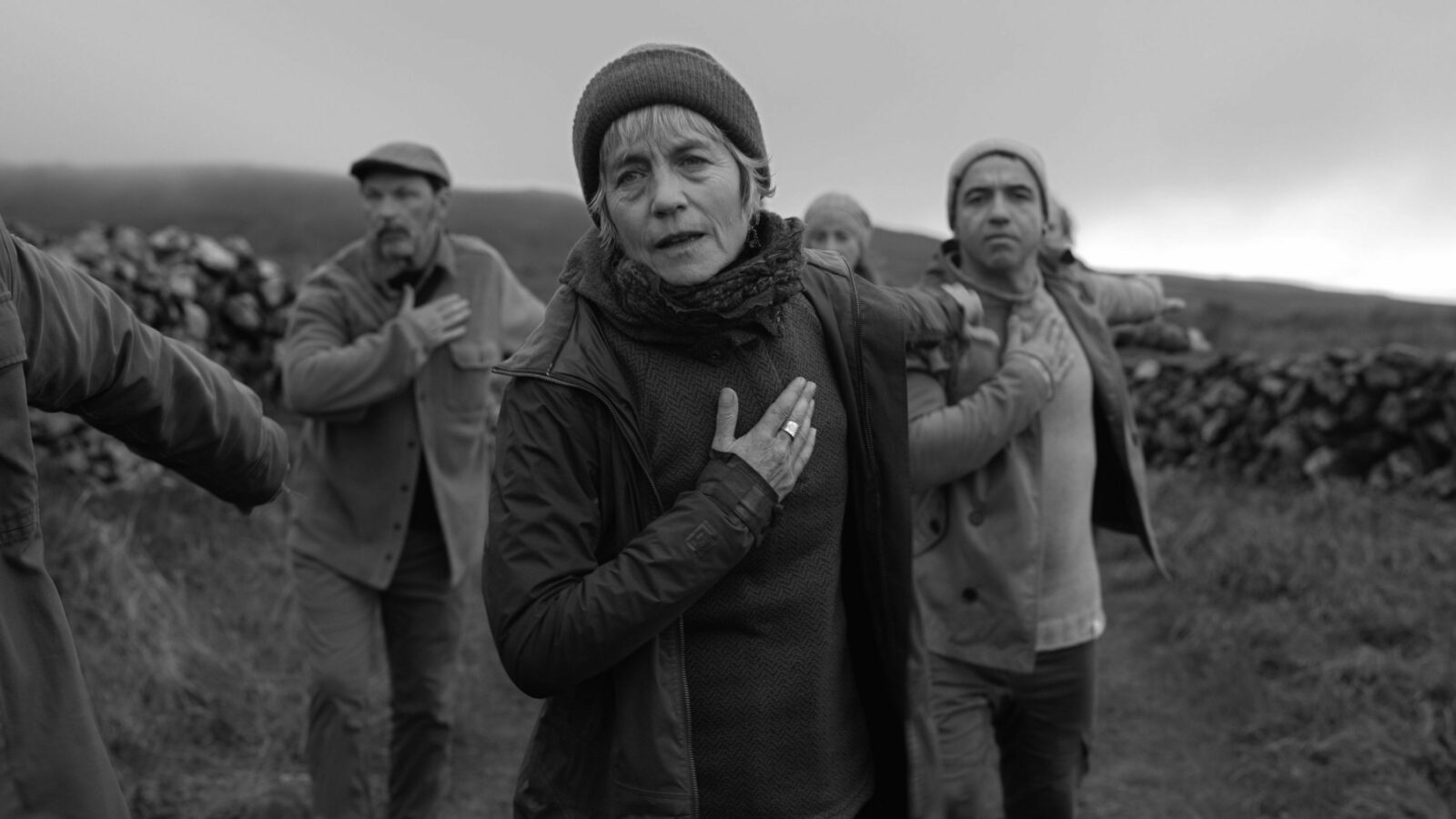 Navigation
Marlene Millar
Navigation
is the sixth film in the Migration Dance Film Project by filmmaker Marlene Millar and choreographer Sandy Silva. Set in the spectacular Burren region of the west coast of Ireland, this work explores how we navigate unknown terrain, through which emerge themes of survival and perseverance, departure and renewal. Rhythms, movement, vocals, landscape, and silence define and embody this exploration, featuring the performances of ten dancers/​singers and an Irish community choir of
40
participants, whose deeply collaborative relationship is palpable. A powerful cinematographic journey filmed in black and white, shaped by the nuanced dynamic, emotion, and precision of this percussive dance.
Director

Marlene Millar

Participation

Lismorahaun Singers

Editing

Jules De Niverville

Choreography

Sandy Silva

Cast

Sandy Silva,

Bobby Thompson,

Kimberly Robin,

Hélène Lemay,

Isaac Endo,

Afia Douglas,

Dominic Desrochers,

David Cronkite,

Sonia Clarke,

Andrew Bathory

Sound mixing

Félix Boisvert

Cinematography

Kes Tagney

Music

Jean Fréchette,

Sandy Silva
Present in these collections
Production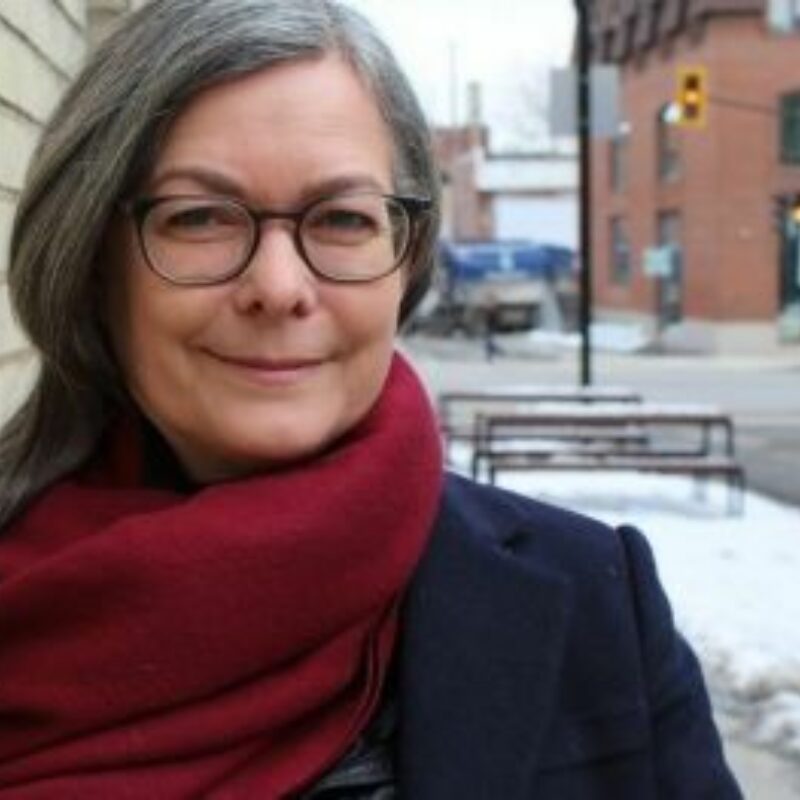 Marlene Millar
For over

30

years, filmmaker

Marlene Millar

has created dance films, documentaries and experimental media productions. In

2019

, her expansive career was honoured at a retrospective solo-exhibit at Threshold Artspace, Perth,

UK

. The process-driven continuum of the Migration Dance Film Project series (including

Pilgrimage, Traverse, Navigation

), produced/​directed by Millar and produced/​choreographed by Sandy Silva, has garnered over

25

awards and prizes internationally. Their films come to life as Millar and Silva transpose the choreography to the screen and Millar creates a poignant visual language that reveals the intricacies of these issue-driven, performative stories. Since

2000

, Marlene has co-created a critically acclaimed collection of dance media work with Philip Szporer through their company,

MOUVEMENT

PERPÉTUEL

. Their award-winning films have been widely circulated at events including: Festival International du film sur l'art –

Hommage à Mouvement Perpétuel :

20

ans de création

(

FIFA

2020

), World Exhibition in Shanghai or

2010

Cultural Olympics. Millar's installation works explore alternative forms of screens, capturing metaphoric histories and docu-fiction resonances — notably in the recent video installation

WITNESS

. A prolific educator and mentor, Millar has taught filmmaking across continents at institutes such as Centre Imagine (Burkina Faso), Malakta (Finland), Impulstanz (Vienna) and throughout Nunavut in the Canadian Arctic.

Biographies have been provided by third parties.
Wamunzo en paroles, Wamunzo en creation

(

2019

);

Traverse

(

2018

);

Bhairava

(

2017

);

Pilgrimage

&

Move

(

2017

)
You would like