Director, set designer, and costume designer for more than
100
shows and operas, Romeo Castellucci lit up the European avant-garde theatre scenein the
1990
s. An account of the Italian director's unique life, this documentary presents his prolific career with archival documentation of rehearsals and European tours that he conducted. Playwrights, composers, choreographers, and actors remember their artistic encounters with Castellucci, engaging in reflection on the deep roots of the theatre and its intrinsically linked relationship with human nature. A documentary that is highly stimulating, both artistically and intellectually.
Director

Giulio Boato

Author

Giulio Boato

Cast

Claudia Castellucci,

Romeo Castellucci,

Silvia Costa,

Willem Dafoe,

Piersandra Di Matteo,

Scott Gibbons,

Joe Kelleher,

Enrico Pitozzi,

Pascal Rambert,

Nicholas Ridout,

Cindy Van Acker

Music

Lorenzo Danesin
Present in these collections
Production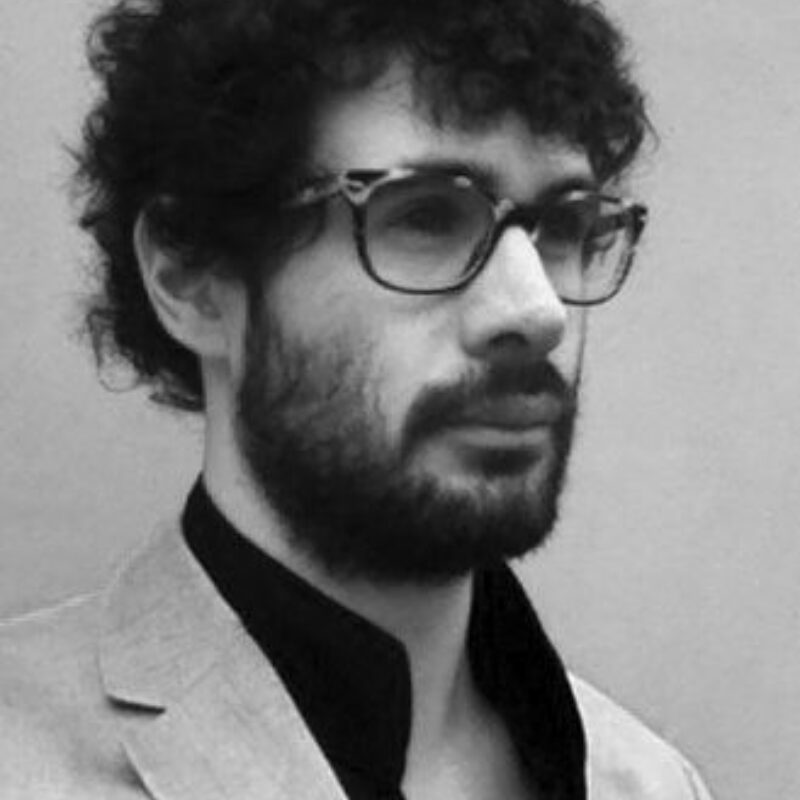 Giulio Boato
Giulio Boato, born in Venice in
1988
, is film and theatre director. Graduated in Performing arts (
IUAV
University of Venice and Bologna University), he directs in
2014
his first documentary film, presented at several festivals in Europe, America and Asia, awarded as best film on art at the festival Video Conversations, Rome
2015
. He works in cinema and theatre with La Compagnie des Indes (Paris), Alchemy/​Phil Griffin (London), Troubleyn et Angelos/​Jan Fabre (Antwerp), Socìetas/​Romeo Castellucci (Cesena), Dumb Type/​Shiro Takatani (Kyoto), Post Scriptum Company (Brussels) et DOYOUDaDA (Venice-Bordeaux) which he co-founded.
Biographies have been provided by third parties.
Glass and Bones

(

2017

);

THEATRON

. Romeo Castellucci

(

2017

);

Among Spiritual Guards

(

2016

);

Surrender

(

2016

);

Jan Fabre. Beyond the artist

(

2014

−

2015

);

Bionet

(

2014

)
You would like