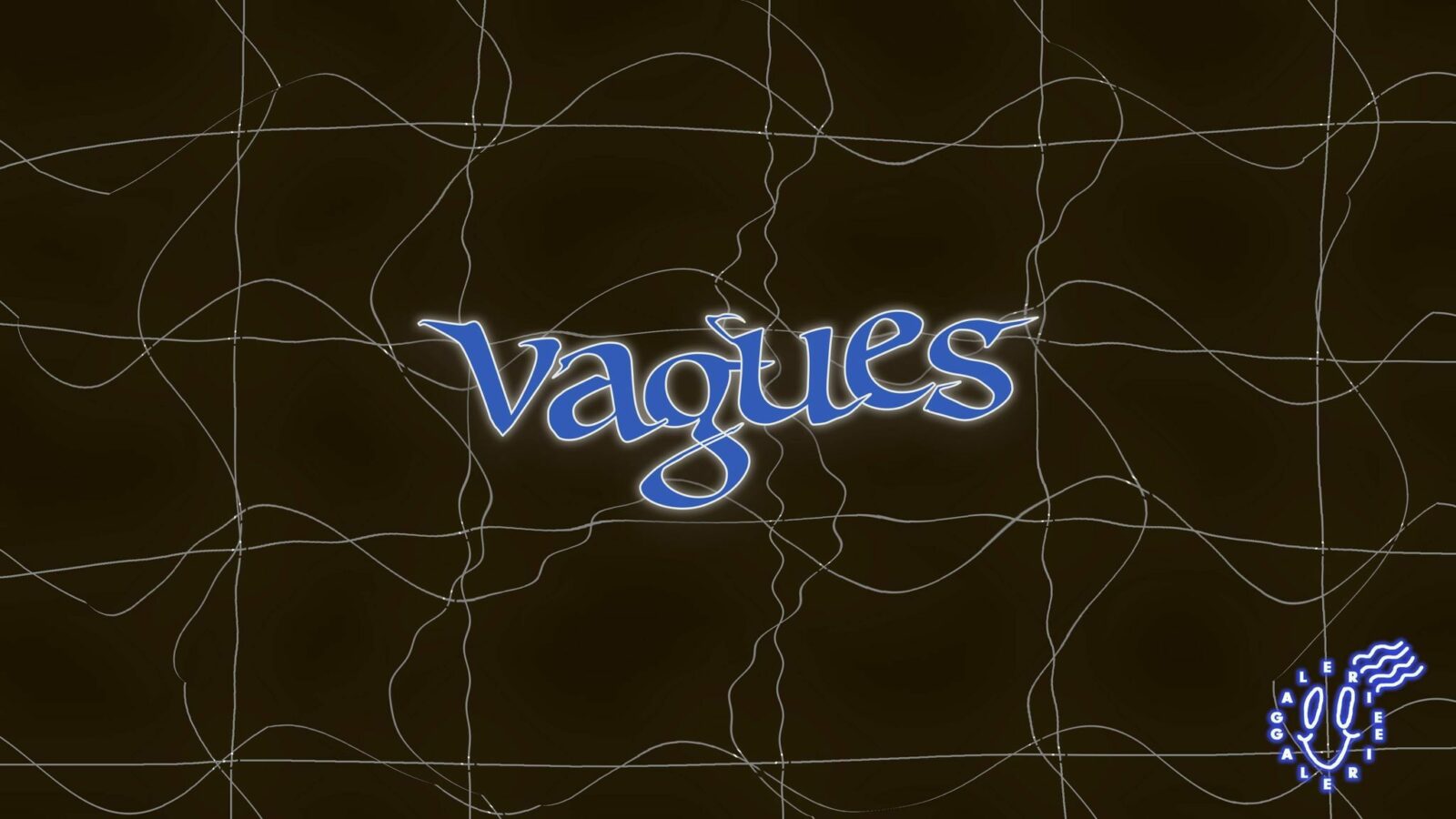 As part of its interactive programming,
FIFA
is pleased to collaborate for the very first time with
Galerie Galerie
, an online platform for the production and distribution of digital art, which offers the
Vagues (Waves)
program to the public.
Vagues
brings together six web works created by artists who were born in, are based in, or have lived in, Quebec.
With this carte blanche,
Galerie Galerie
anchors itself in its community and presents an eclectic program that highlights the talent and plurality of the practices that surround it. Both an invitation to navigate the murky waters of the Internet and a refuge in the heart of this media ocean, the online exhibition unveils
URL
works with diverse rhythms in order to accentuate their uniqueness. Thus put into dialogue, the images and codes bewitch the visitor in a two-speed surfing session, between calm and storm.
It is as if you were doing work
 — Pippin Barr.
2017
. English.
It is as if you were doing work
is an application from a post-work future in which automation has taken over the vast majority of human labour. It allows its user to feel the odd exhilaration of getting work done in a prototypical computer setting: answering emails, checking checkboxes, clicking buttons, and more. Full of over-the-top encouragement and obtuse tech-speak,
It is as if you were doing work
gives us a moment to think about work, why we do it, and what we might do when it's gone.
In Hypnosis Excite
 — Alicia Mersy.
2019
. English.
In
In Hypnosis Excite
, Mersy guides us in a hypnosis session with hypnotherapist and Avatar, Lotoya Charles. Since it's popularization for therapeutic use in the late eighteen hundreds, Hypnosis has been used to reprogram, suppress, and unlearn the memories, patterns, and toxicities that can our permeate and overwhelm our minds.The complex exploration of identity that constitute much of Mersy's work is here distilled, as a collective empathetic breath, and a revelation of shared humanity.
Cloud
 — Conan Lai.
2016
. French and English.
With an entire generation of users learning to face death for the first time in the digital era, the rules around expressing grief online remain to be decided.
Cloud
is a rich repository of testimonies from Facebook users, collected in an ephemeral cloud that reveals a dialogue between those who are living and those who no longer are.
Parked Domain Girl Tombstone
 — Émilie Gervais.
2018
. English.
Fusing archaeological research and internet retrospective,
Parked Domain Girl Tombstone
highlights the role of links in web functioning, hypertext discourse, and the impact of its contextualization. The structural composition of the work takes precedence over its messages, while the eclectic presentation of elements — iconic or not — further articulates and deepens the performative aspect of the artist's curatorial act.
Vente
 — Antoine Thériault.
2019
. French.
Vente
explores the different narratives made possible when the inherent capacities of painting (abstraction, evocation, materiality) are juxtaposed with technical aspects of the internet (interactivity, media, data structure). The work evokes an isolated, post-apocalyptic countryside, telling the story of an ailing paint seller whose last breath will lead to tranquillity.
frankie et alex – black lake – super now
- Maude Veilleux.
2018
. French.
frankie et alex – black lake – super now
is a lo-fi story cut with poetry, nostalgic aesthetics, and web culture. In a paradoxical universe, the intimacy and slow pace of a strange day-to-day life coexist with hyper-saturated imagery. The delineated, intermedia reading that it invites has something of the golden years of Geocities.
Artists

Pippin Barr,

Alicia Mersy,

Conan Lai,

Émilie Gervais,

Antoine Thériault,

Maude Veilleux