03.19.2022
Unveiling of the artist behind the trophies of the
40

th edition of

FIFA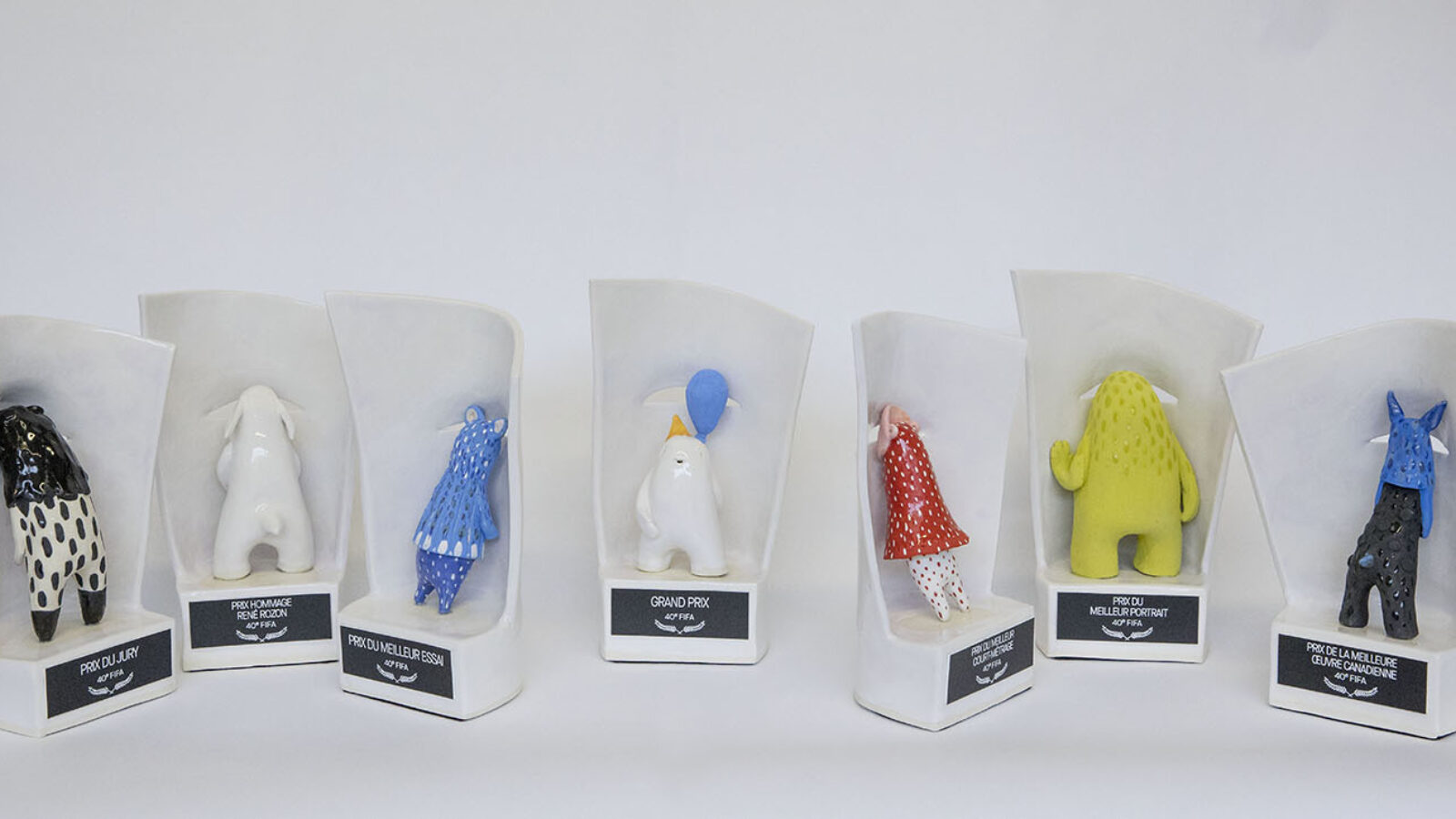 Photo: Maryse Boyce
The International Festival of Films on Art is committed to promoting Quebec's artistic creation and wishes to highlight the talent of local artists. For the design of the 40th edition trophies, the choice fell on Zela Lobb, an illustrator whose work has been published in some of the most important publications today, including the Financial Times London Magazine, The New York Times and Rolling Stone. By collaborating with Zela Lobb, FIFA wishes to pay tribute to the richness of Quebec's crafts.
"The trophies were made to represent on each side, the eye of the director and the viewer, underlining their symbiosis of variety."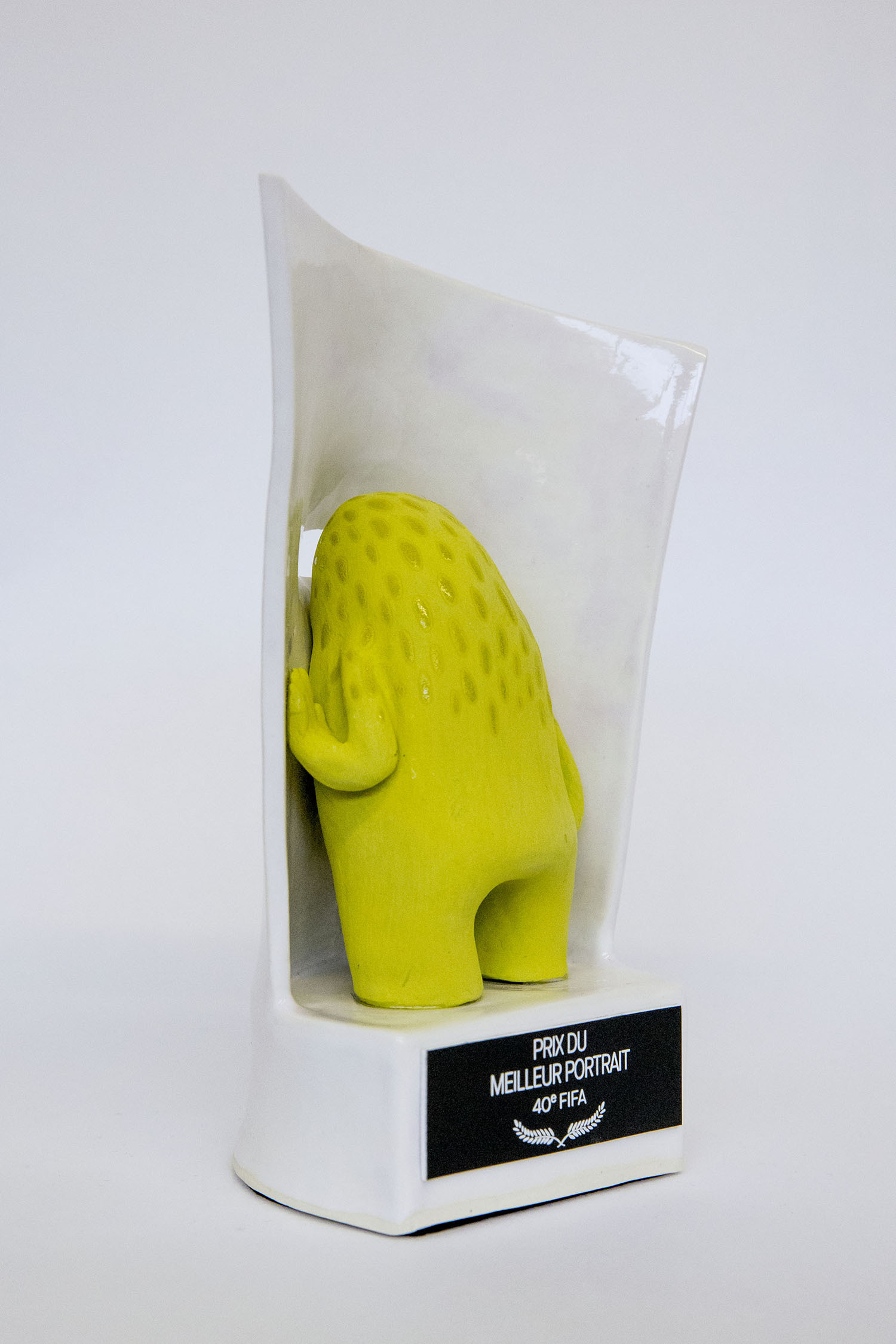 About Zela Lobb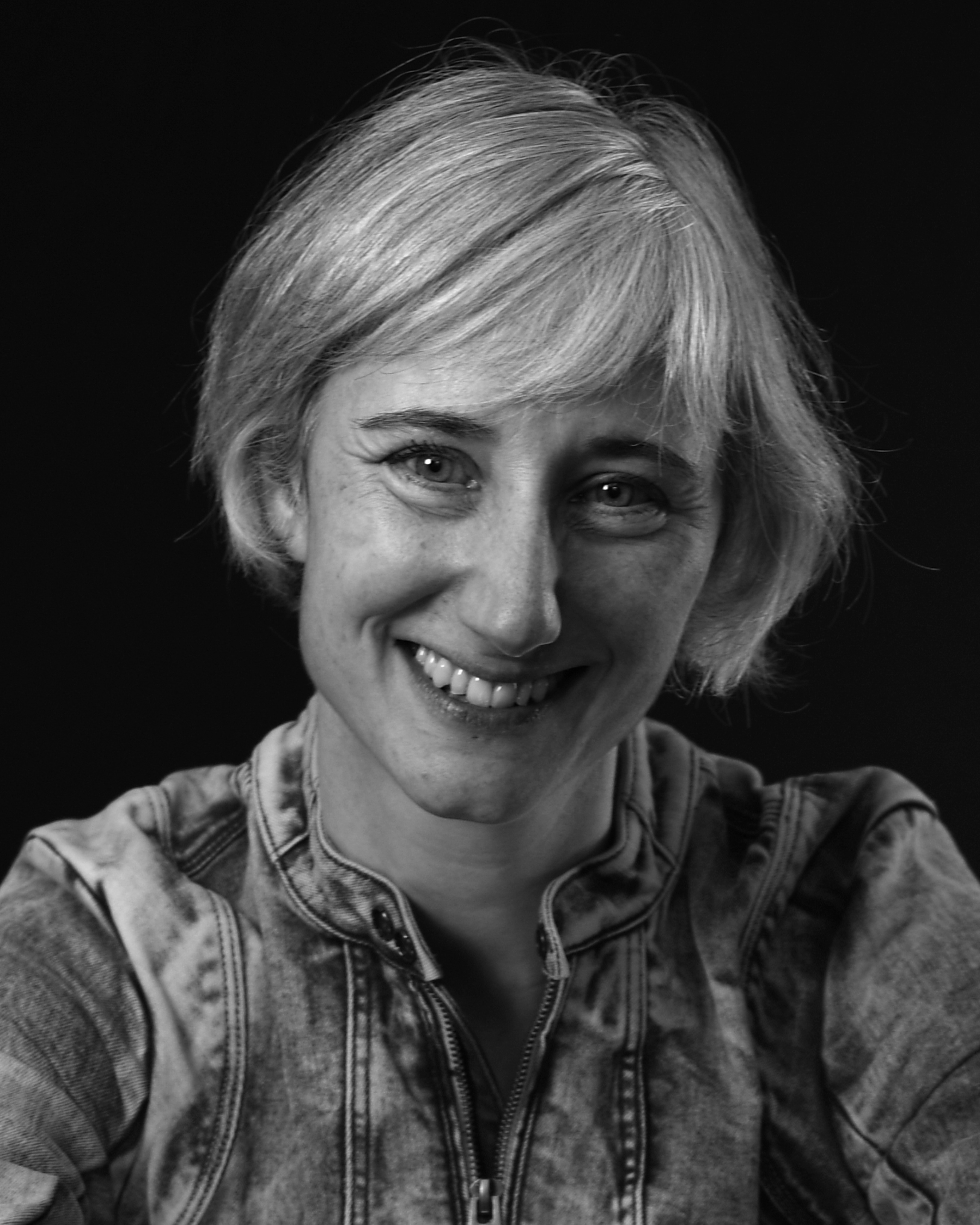 Zela Lobb is devoted to her art and continues to find new outlets for her creativity. A Montreal-based freelance visual artist, Zela is currently expressing herself through ceramics. The adventure of moving away from the computer to bring her illustrations to life through the creation of #kilnspawn began recently when she adopted a massive abandoned pottery wheel found in a nearby back alley. She soon fell in love with the artform.
Self-taught, Zela always had a pencil or drafting pen and sketchbook in hand, her illustrations flourishing by the time she was in her early teens. By her early twenties, she was a prolific muralist, an avid raver and occasional tattoo artist with a clear individual style. Deciding to further advance her artistic career, she applied to Sheridan College, graduating with honors in traditional illustration.
During the next ten years, her work was accepted for publication by some of today's largest publications, including the Financial Times London Magazine, Spin Magazine, The Progressive, The New York Times and Rolling Stones.
An opportunity to work for Silent Partners on concept art for the 2014 CHER world tour re-ignited her interest in live performances and she spent 2 years freelancing for game and live events companies such as Normal and Playmind.
After some time freelancing for Moment Factory, she was engaged by MF as a concept artist where she worked on a variety of projection mapping shows including Aura and several Lumina nightwalk experiences. Zela's work evolves through her creation of imaginative artistic challenges, which she meets head-on.