11.17.2021
FIFA

is proud to welcome Leticia Trandafir as programmer of the music videos selection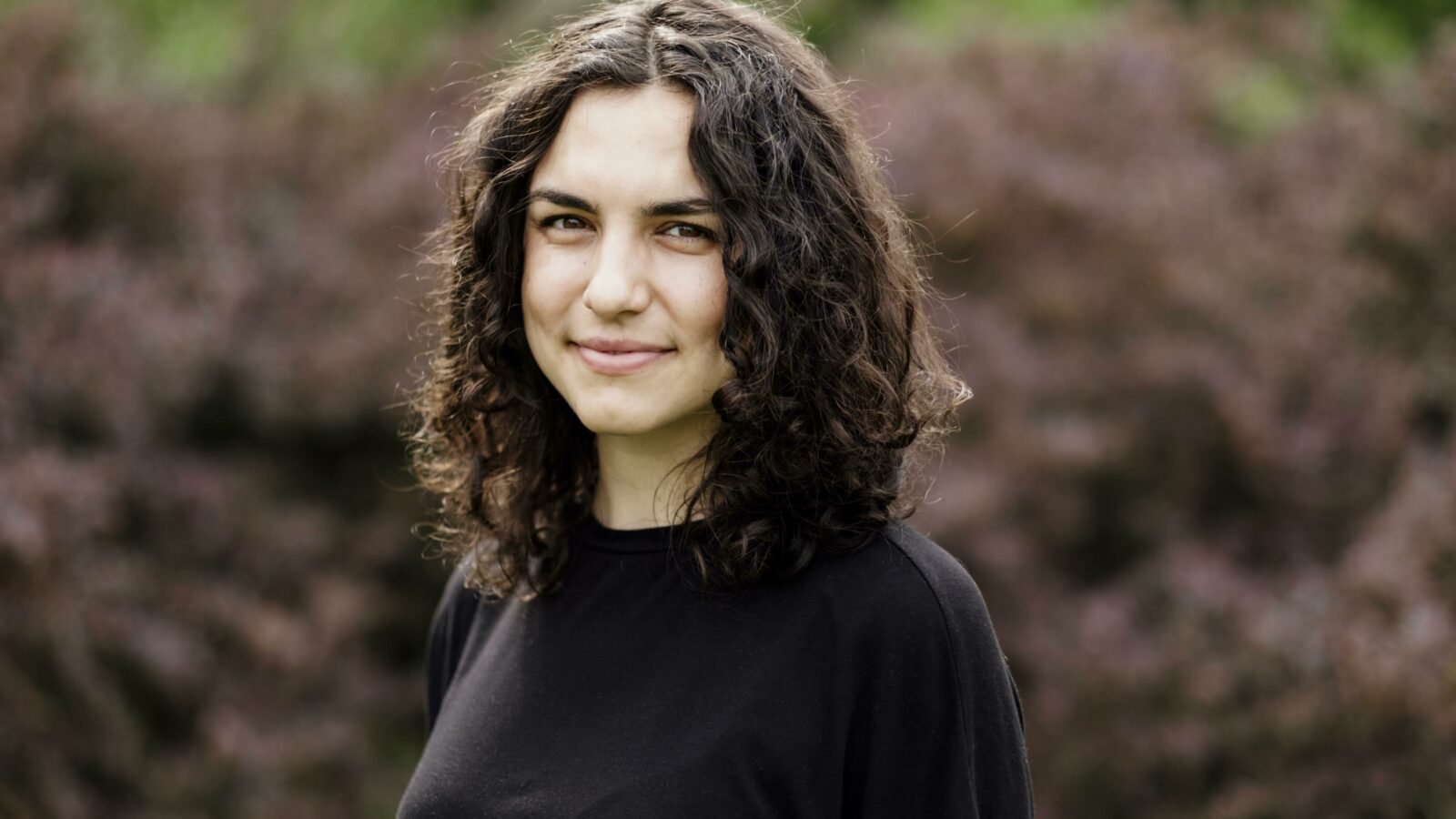 At the head of the music program at Centre Never Apart, Leticia Trandafir curated and produced over twenty musical events with international and Canadian electronic music artists, in partnership with institutions such as MUTEK Montreal, the Phi Foundation, and POP Montréal. In addition, she has organized more than 15 lectures and workshops with artists such as Laurie Anderson, Terre Thaemlitz, Lena Platonos, Doudou Boicel, Laraaji, Adrian Stimson and more.
Alongside her curatorial work, Leticia Trandafir also maintains an artistic practice as a DJ and music producer since 2015, under the pseudonym ​"softcoresoft". Anchoring Trandafir as a rising Canadian talent in the electronic scene, in 2019 she participated in the Red Bull Music Academy Bass Camp in Calgary, performed at two Boiler Room events (Toronto and Paris), in addition to the launch of Humidex, her own techno label that softcoresoft co-runs with Absurde and S. Chioini. She performed for some of Montreal's top electronic music platforms including MUTEK Montreal, Piknic Electronik, Igloofest, Stereo Nightclub, OCTOV, Exposé Noir, POP Montreal, Datcha and countless underground parties. Her record releases include the EP ​"Otherworlds" on the renowned London-based label Lobster Theremin, a remix for Lydia Képinski, and several compilations.
As a communications professional, Trandafir has worked at La Centrale Galerie Powerhouse, LOOP Barcelona and LANDR Audio, among others.
She also participated in the research component of the exhibition ​"In Search of Expo 67" by Dr. Monika Kin Gagnon, presented at the Contemporary Art Museum of Montreal in 2017.
Leticia Trandafir lives and works in Montreal.

Foreword by Leticia Trandafir
"I am very honored to have been invited to curate the music videos selection for the International Festival of Films on Art 2022. This is an opportunity for me to marry my involvement in the music world with the beautiful mission of FIFA, and to be able to amplify the work of emerging artists who blend music, rhythm, emotion and moving image. It is a great honor to be back in the world of programming and I can't wait to present my selection to you."
Photo credit : Jessica Théroux