02.08.2022
FIFA

is proud to welcome Silvia Lucchesi as guest programmer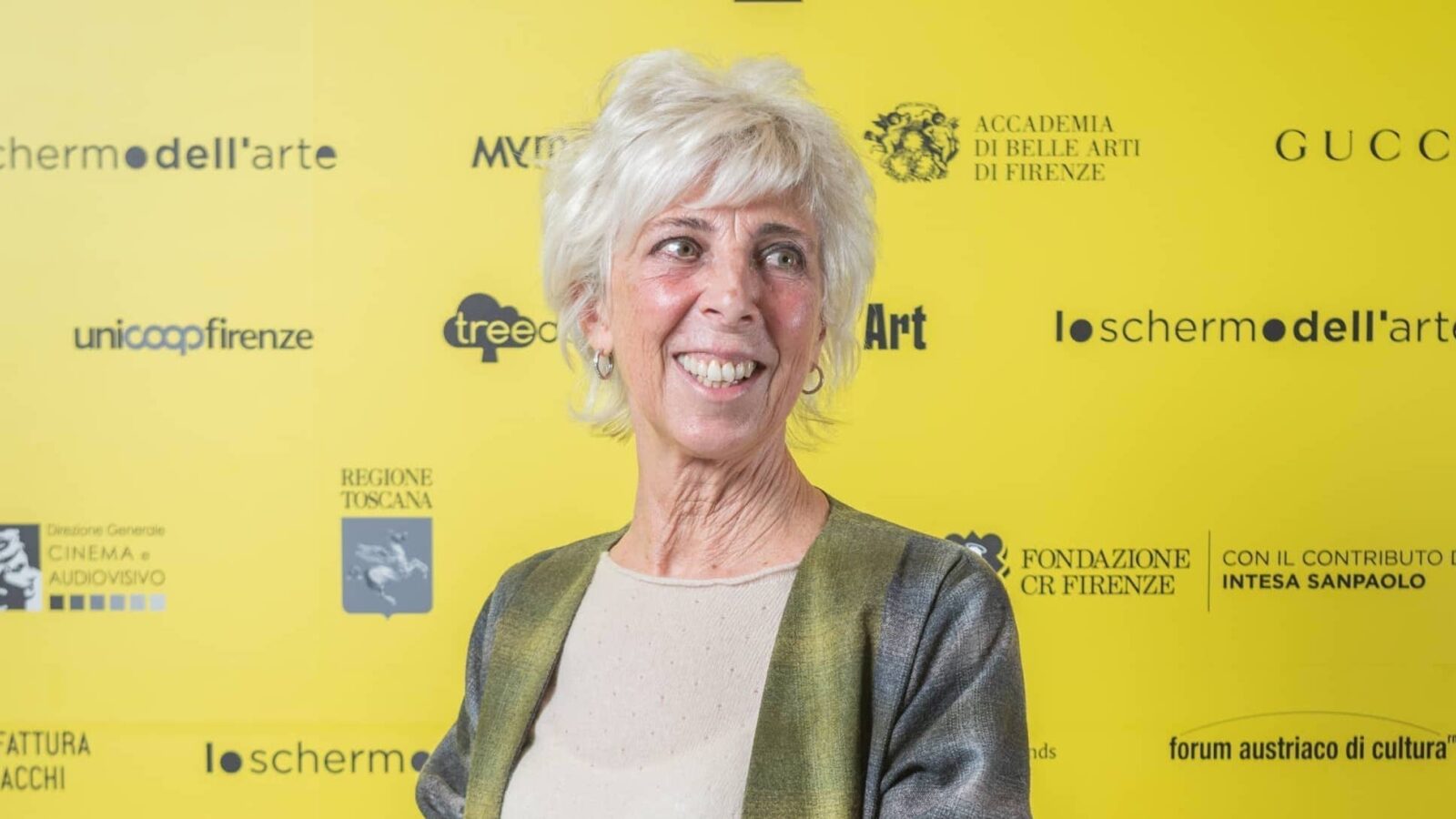 FIFA is proud to welcome as guest programmer Silvia Lucchesi, director and founder of Lo Schermo dell'Arte Festival in Florence.
Silvia Lucchesi is an art historian, lecturer and contemporary art curator. She has published books, essays and curated exhibitions on modern and contemporary Italian art. She has been director since 2008 of Lo Schermo dell'Arte Cinema and Contemporary Art Festival in Florence, which she co-founded. In its 14 years of activity, it has established itself as a reference subject for the international debate on the practice of moving images, confirming its international role in the scouting of new talents and in deepening new expressive languages. Since 2000 she has been a consultant to the directorship of International Project Ars Aevi-Museum of Contemporary Art Sarajevo.
She has been in the Board of the Fondazione Fabbrica Europa per le Arti Contemporanee, Florence, and of Centro per l'Arte Contemporanea L. Pecci, Prato. She has collaborated with Festival dei Popoli as curator of the section ​"Cinema e Arte" (1992−1998 and 2005 – 2007). Among others, she curated film and video shows as Atlanti Futuri. Visioni sugli scenari a venire (Florence, CCCS, Centro di Cultura Contemporanea Strozzina, 2008), Before and After the Revolution: Italia Anni 1962 – 72, (Minneapolis, Walker Art Center, 2001). In 2000 she produced Losing the Thread a film directed by Jonathan Nossiter, that was shown at Torino Film Festival, IFFR-Rotterdam, It's All True-São Paolo, Odisseia nas Images-Porto and broadcasted by RAISAT and Sundance Channel.