09.12.2023
Le
FIFA

invited at the Palazzo Grassi in Venice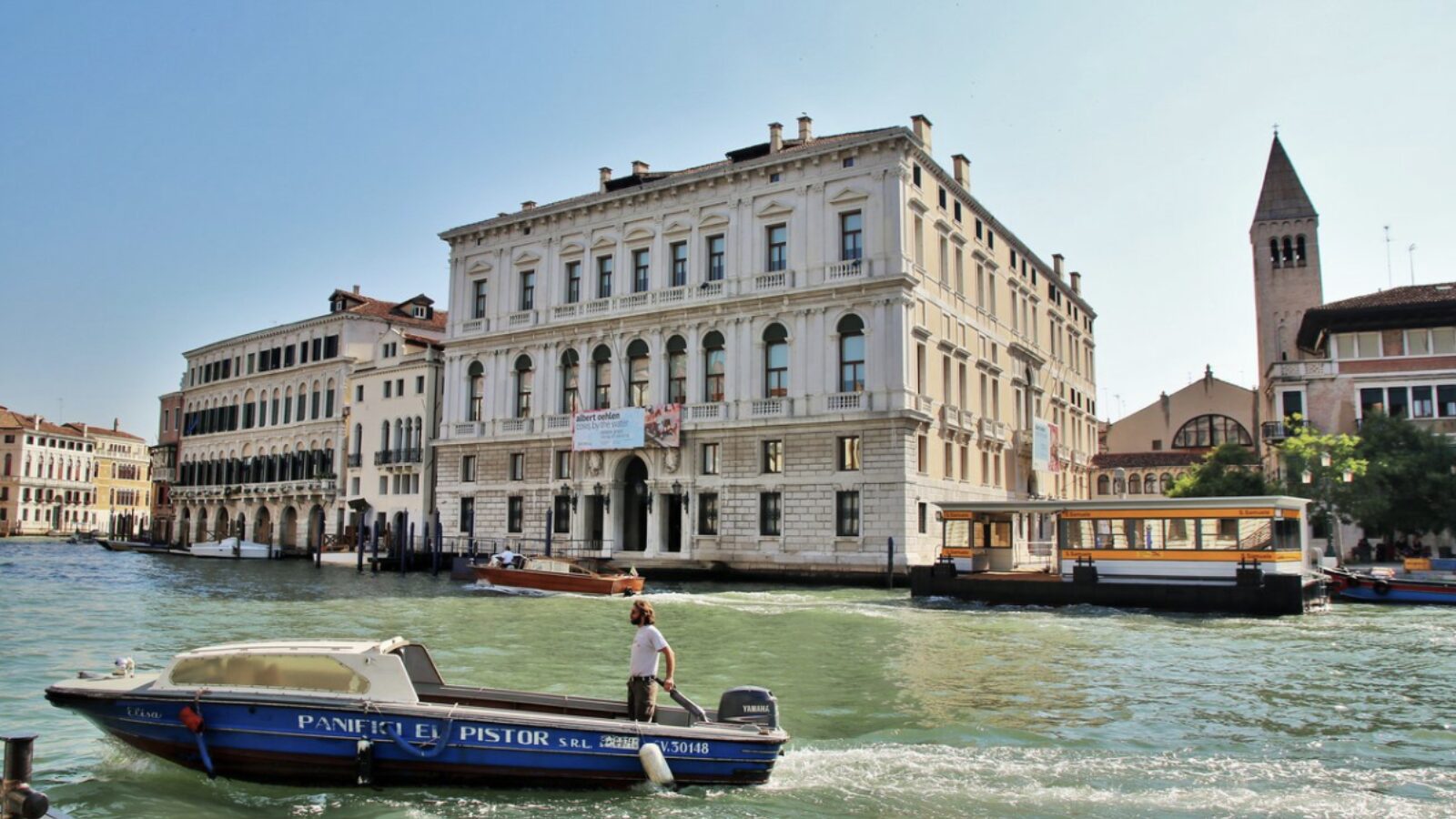 The International Festival of Films on Art (Le FIFA) will be at Palazzo Grassi, in Venice, from October 6 to 8, 2023. This is the third year that the Festival has collaborated with this prestigious contemporary art museum, founded in 2006 by collector and businessman François Pinault.
Le FIFA will be presenting a special program of 20 titles devoted to architecture, dance, photography and painting. A selection rich in color, expression and identity, it honors Quebec and Canadian productions, as well as foreign films that distinguished themselves at the last edition.
"The Palazzo Grassi is an extremely rich collaboration. A veritable cultural bridge between Quebec and Italy, the representatives of Venice's Palazzo Grassi have placed their trust in us for the past 3 years to let the voices of creators resonate, shaping the horizon of the very best in art film production. A renewed confidence that testifies to our expertise and shared vision with this leading international institution", said Philippe U. del Drago, Le FIFA General and Artistic Director.
LE FIFA'S PROGRAM AT THE PALAZZO GRASSI IN VENICE 2023
Friday October 6, 2023
Aldo Rossi Design by Francesca Molteni and Mattia Colombo
Italy | 2022 | 41 min | Italian, English | Subtitles: English
41e FIFA | Official Selection
La vie en kit by Élodie Degavre
Belgium | 2022 | 1 h 10 min | V.O. French | Subtitles: English
41e FIFA | Official Selection
Infinity selon Florian by Oleksiy Radynski
Ukraine | 2022 | 1 h 10 min | Russian, Ukrainian | Subtitles: English
41e FIFA | Official Selection
Saturday October 7, 2023
Inside My Heart by Saskia Boddeke
Netherlands | 2022 | 1 h 30 min | Dutch | Subtitles: English, French
41e FIFA | Grand Prize
Kaua'i​'ō'ō by Samy Benammar
Canada | 2023 | 3 min | No dialogue
41e FIFA | FIFA Expérimental
Propriété privée by Thomas Pison
Canada, France | 2022 | 3 min | No dialogue
41e FIFA | Short Films Competition
LUCE by Valeria Galluccio
Canada | 2022 | 8 min | No dialogue
41e FIFA | La Nuit de la danse
Les derniers paradis by Sido Lansari
Morocco, France | 2019 | 14 min | Subtitles: English, French
41e FIFA | Carte Blanche to the Institut du Monde Arabe de Paris
Beirut Dreams in Color by Michael Collins
Lebanon | 2022 | 28 min | English, Arabic | Subtitles: English
41e FIFA | Carte Blanche to the Institut du Monde Arabe de Paris
Dear Michael by Joan Bover Raurell
Spain | 2022 | 13 min | English
41e FIFA | Short Films Competition
The Faithful : The King, the Pope, the Princess by Annie Berman
United States | 2021| 1 h 30 min | V.O. english, Italian | Subtitles: English
41e FIFA | Prize for Best Essay
Sunday October 8, 2023
Titian. L'Empire de la couleur by Giulio Boato
Italy, Germany | 2022 | 1 h 27 min | Italian, English | Subtitles: English
41e FIFA | Official Selection
McCurry: The Pursuit of Color by Denis Delestrac
Spain | 2021 | 1 h 32 min | English
41e FIFA | Feature-Length Films Competition
Charlotte Salomon, la jeune fille et la vie by Delphine Coulin and Muriel Coulin
France | 2023 | 1 h 15 min | French | Subtitles: English
41e FIFA | Feature-Length Films Competition