08.29.2023
Le
FIFA

, special guest at one of France's most visited monuments: The Palais Idéal du Facteur Cheval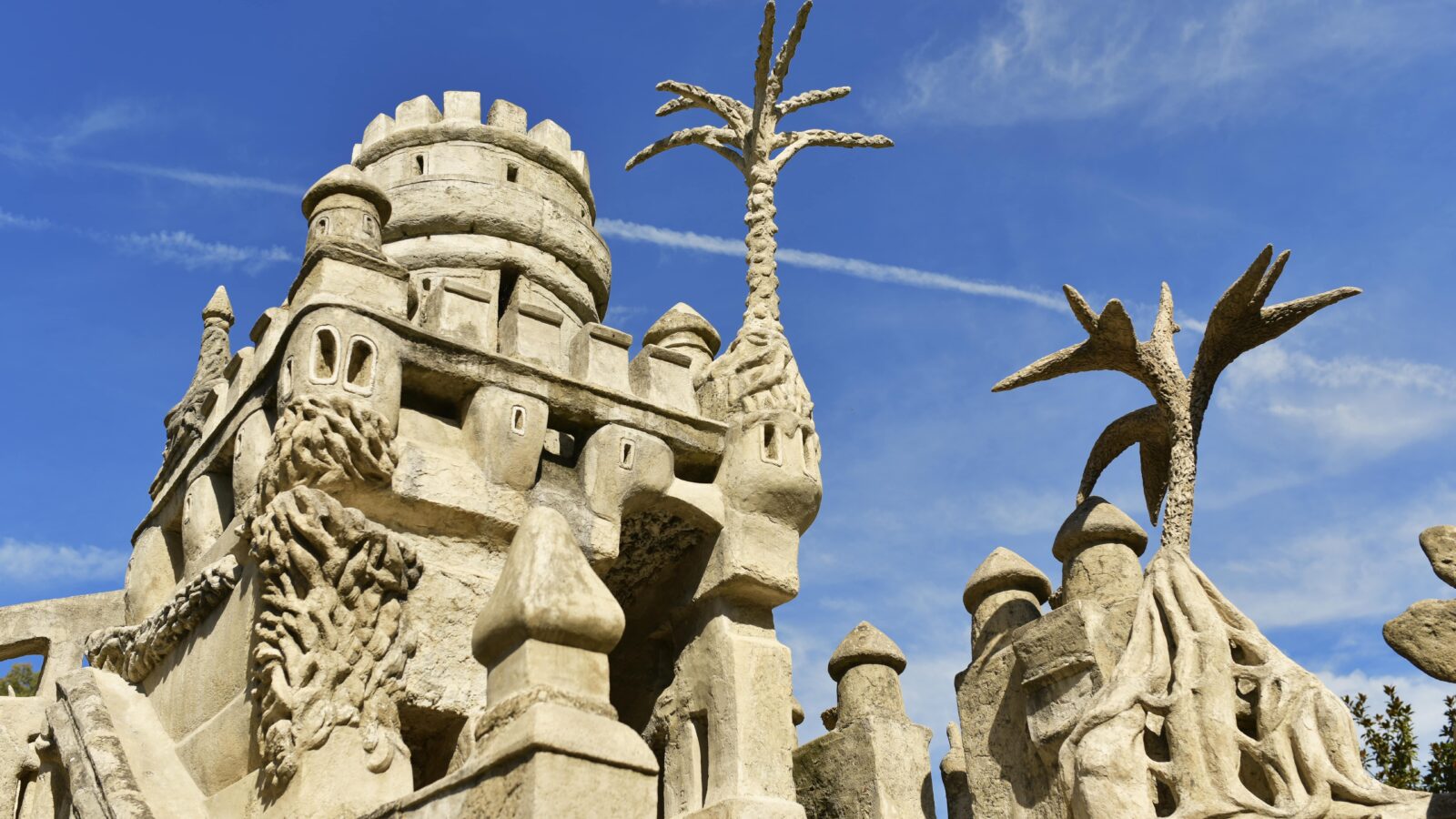 Courtesy Palais idéal du facteur Cheval / Photographe: Frédéric Jouhanin
The International Festival of Films on Art (Le FIFA) will be at the Palais Idéal du Facteur Cheval on September 15 for a special screening of the film Niki de Saint-Phalle, Jean Tinguely, la fée et la machiniste by Catherine Aventurier.
With a century-old story of a letter carrier who set out to create the palace of his dreams from the stones he picked up during the course of his days, the Palais Idéal du Facteur Cheval is now a world reference for art brut. Every year, more than 150,000 visitors flock to the site, making it one of Google's most popular cultural sites. It will host the Olympic flame for Paris 2024.
A never-before-seen projection
Since its creation, the Palais idéal du Facteur Cheval has attracted some of the world's greatest artists, for whom it has been a source of inspiration. Among them, Niki de Saint-Phalle is one of the greatest admirers of facteur Cheval's work. For the first time, Catherine Aventurier's film is presented in this location, which can be glimpsed in the archive footage used for the documentary.
Niki de Saint-Phalle, Jean Tinguely, la fée et le machiniste by Catherine Aventurier
Presented at the 38th Le FIFA
Year : 2019
Country : France
Duration : 52 min
Language : French
More information