02.14.2023
Don't miss the opening night of Le
FIFA

41

on March

14

!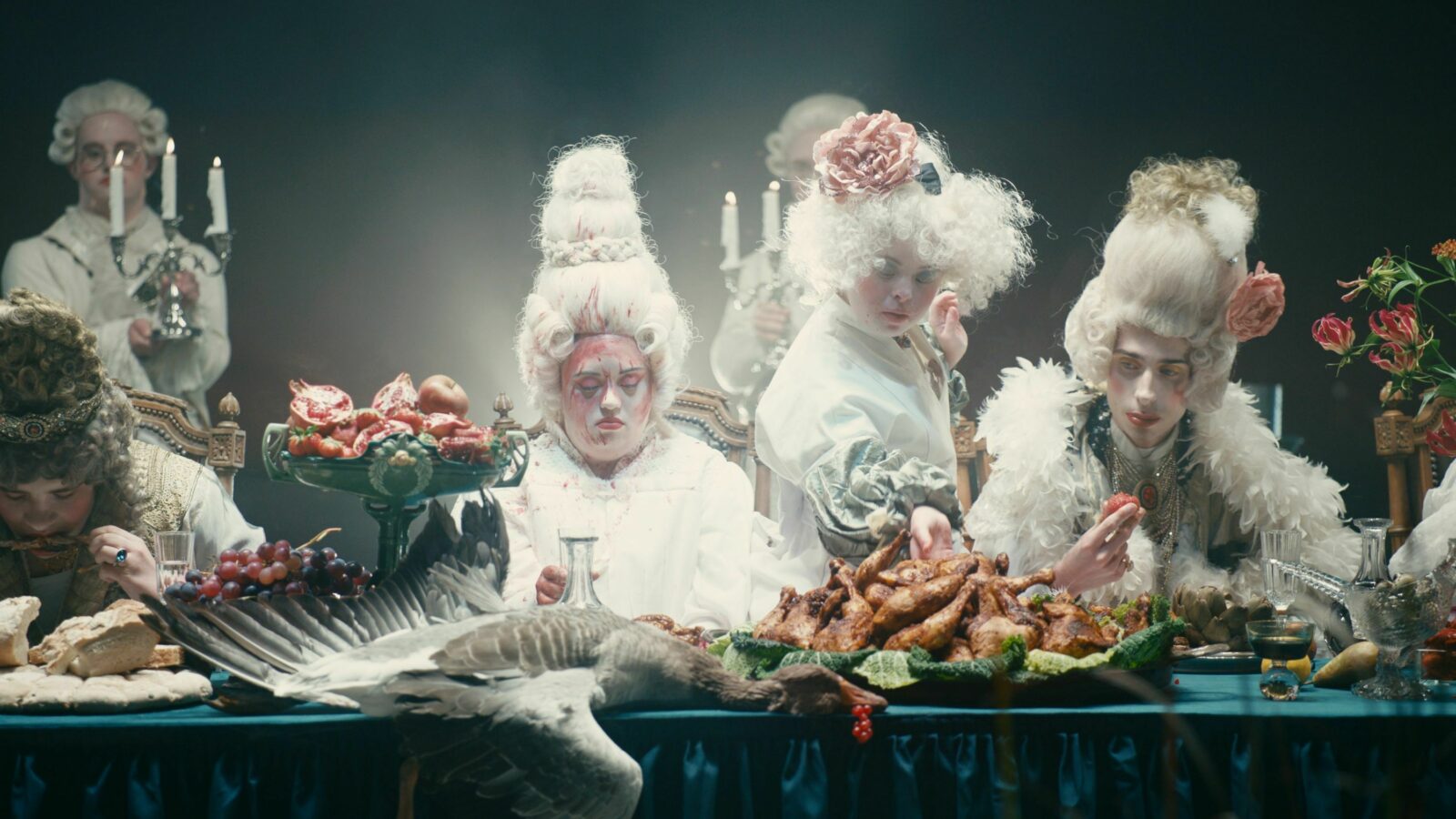 Image tirée du film Inside My Heart // Image from the film Inside My Heart
The International Festival of Films on Art (Le FIFA) is pleased to announce that Saskia Boddeke's Inside My Heart will open in North American premiere and in competition its 41st edition (March 14 – 26, 2023 in theatres and March 24-April 2 online). The film will be screened on March 14 at the Theatre Outremont in Montreal and will be preceded by Manuel Mathieu's short film Pendulum, in world premiere and in competition.
A screening in the presence of the two filmmakers, Manuel Mathieu and Saskia Boddeke.

Rendez-vous on March 14th at Théâtre Outremont at 7:30pm

Buy your ticket now for this opening night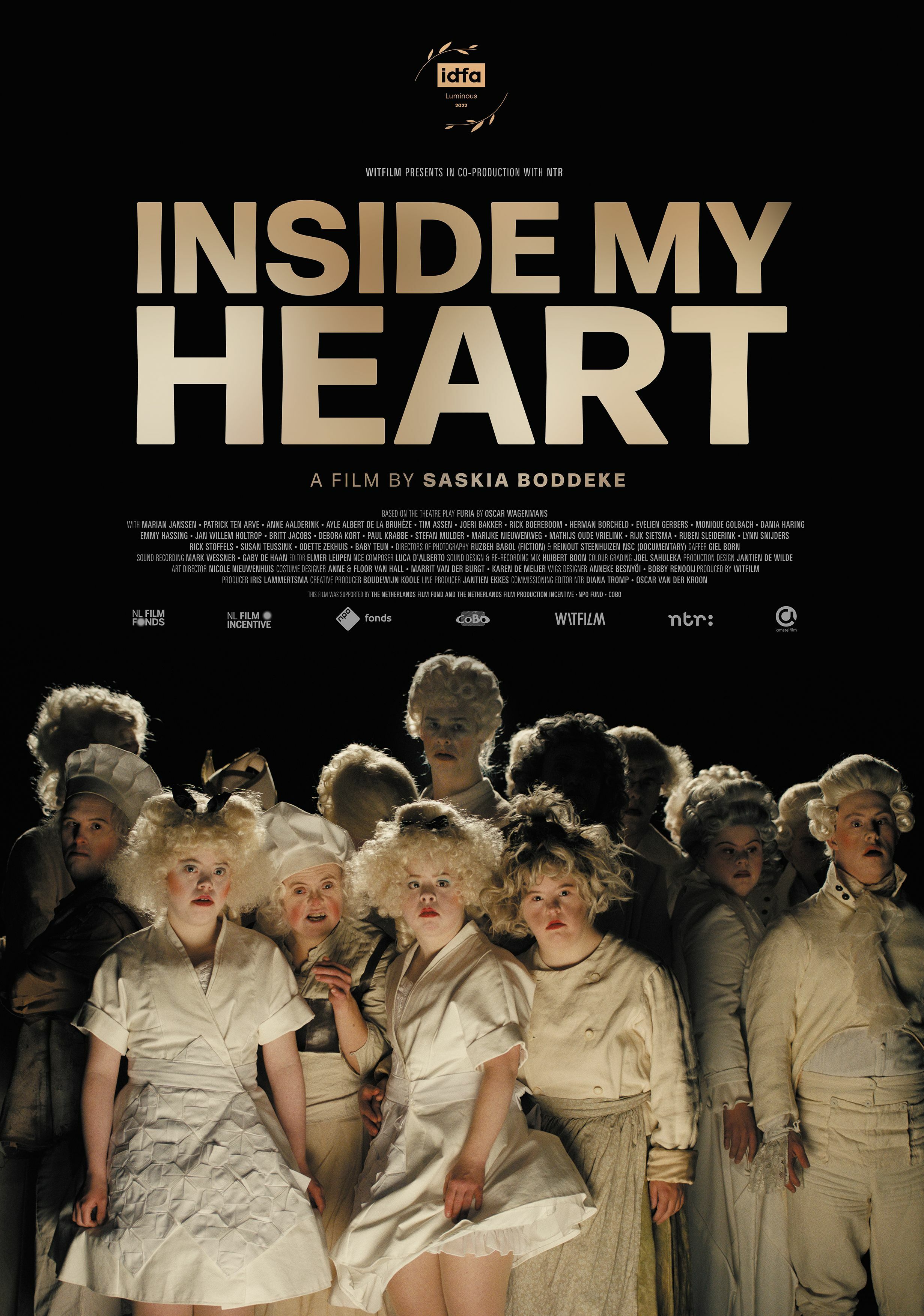 From backstage to onstage, moving from the magic of an opera to the depths of documentary, Inside My Heart pushes back the boundaries between rehearsal and performance within a troupe of professional actors with intellectual disabilities. This radically imaginative film uses all possible cinematographic means to lightly bring to life the romances, conflicts, and questionings of these actors who have us literally breathing with them in a baroque tragedy with fairy-tale touches. Through the themes of homosexuality, eroticism, and bodily relations, Inside My Heart challenges how we look at things and everything we might take for granted.
"I dream that I'm in a music group. Or a police officer or a singer. These dreams never come true. Because the alarm goes off, it's already over. My name is Ayle. I'm 27 years old. I don't suffer from my handicap."
The members of the Dutch theatre troupe KamaK are professional actors living with intellectual disabilities. When director Saskia Boddeke saw their performances in the play Furia, she knew that she wanted to work with them. The result is Inside My Heart, a film oscillating between documentary and fiction in which the characters sometimes need to be reminded where they are.
ABOUT THE DIRECTOR
Saskia Boddeke is a Dutch multimedia artist and theatre, opera, and film director. Her work integrates projection, computer programming, virtual reality, and interactions between animated audiovisual avatars and live actors. Her performances are presented worldwide. She also creates immersive multimedia installations in which visitors are surrounded by projections, sound, light, smells, and art objects. In 2017, she directed the documentary The Greenaway Alphabet, which received the award for best documentary at three international festivals, along with the Rose d'Or Arts Award in 2019.
The film Inside My Heart will be preceded by the world première screening of the Canadian short film in competition Pendulum by Manuel Mathieu.
The first film by Montréal artist Manuel Mathieu, Pendulum evokes a search for balance between the past and an uncertain future. A knowledge-keeper carries on her shoulders her most precious heritage: her soul's freedom. From this heritage is born a spiritual choreography in which men win their own freedom while confronting the complexity of their humanity. During this perpetual exorcism, they absorb their liberation under a rain of white comets. What will remain of our essence? A new day is born.

ABOUT THE DIRECTOR
Born in Haiti in 1986 and based in Montréal since he was 19 years old, Manuel Mathieu is a multidisciplinary artist who explores, poetically and pictorially, the themes of historical violence, erasure, nature, and spiritual heritage. Pendulum is the first public presentation of his filmmaking work. Like his paintings, sculptures, and installations, this film is inscribed in a quest for phenomenological encounters that challenge the power relations defining us. The vibrating effect of his work offers alternative ways for apprehending the world. A graduate of Goldsmith's College (London), he has had exhibitions all over the world for a number of years.