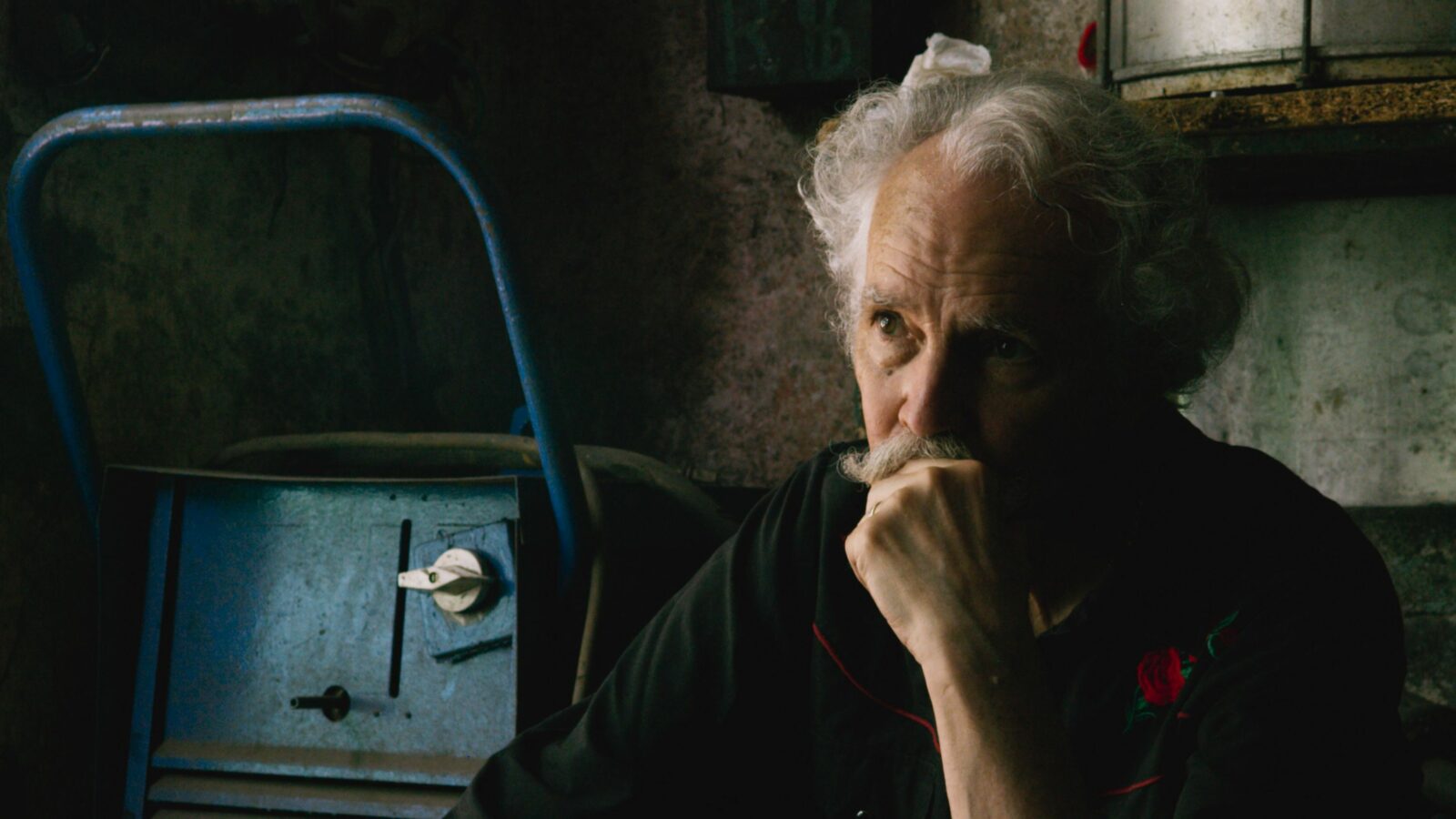 Henry Glassie : Field Work
Pat Collins
Visionner la bande-annonce
Henry Glassie, professeur émérite à l'Université de l'Indiana à Bloomington est un expert en folklore. Il est reconnu pour la qualité de ses ouvrages dans le domaine, après avoir été sur le terrain dans de nombreux pays. Ce documentaire montre son travail au Brésil, alors qu'il est à la recherche d'artisan·e·s qui réalisent des œuvres d'art dans leurs communautés. Il rencontre ainsi un sculpteur de figures religieuses en argile, un autre qui travaille le bois, ou encore un artisan qui fait de la poterie dans de grands fours. Cette exploration du savoir-faire local s'accompagne des réflexions de l'auteur qui fait part de ses expériences lors d'autres voyages, de la sagesse qui découle de l'observation et de l'écoute des autres cultures.
Toronto International Film Festival, Canada (
2019
)
Galway Film Fleadh, Irlande (
2020
)
Glasgow Film Festival, Écosse (
2020
)
| | |
| --- | --- |
| Réalisation | Pat Collins |
| Montage | Keith Walsh |
| Son | John Brennan |
| Image | Colm Hogan |
Réalisation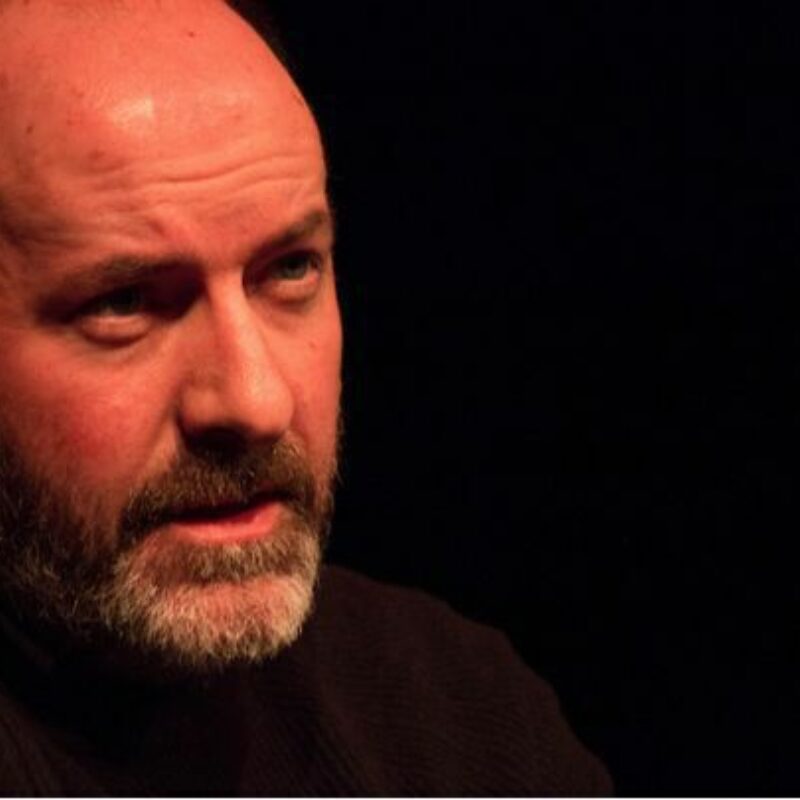 Pat Collins
Disponible en anglais seulement
Since
1999
Pat Collins
has made over
30
films. His latest feature documentary Henry Glassie : Fieldwork premiered at
TIFF
in
2019
and is due to be released in Autumn
2020
. His feature film ​
'
Song of Granite', funded by the Irish Film Board,
BAI
,
SODEC
and Telefilm Canada, was based on the life of the traditional Irish singer Joe Heaney. It received its world premiere at
SXSW
2017
and has screened at numerous international festivals. It was released in cinemas by Oscilliscope Distribution in the
USA
, Thunderbird Releasing in the
UK
and Canada, and Wildcard Distribution in Ireland. ​
'
Song of Granite' was the Irish nomination for best Foreign Language Oscar
2018
. Fionnuala Halligan, Chief Film Critic of ​
'
Screen International' wrote ​
"
In an era of safe film-making, especially within the art-house sector, it's rare to view a title as formally audacious as ​
'
Song of Granite'." His
2012
feature film ​
'
Silence' received its international premier at London International Film Festival in
2013
and was distributed in Irish cinemas by Element Distribution and New Wave Films in the
UK
. He was co-director of the historical
3
part series ​
'
1916
'. The series was broadcast on
RTÉ
,
BBC
and
PBS
in America. In
2012
, the Irish Film Institute curated a mid-career retrospective of his work to date. saying "…Viewed together, these fascinating screenworks offer a unique snapshot of Ireland at the turn of the
21
st
century." (www​.ifi​.ie/​w​h​a​t​s​o​n​/​s​e​a​s​o​n​/​p​o​e​t​i​c​-​t​r​u​t​h​s​-​t​h​e​-​c​i​n​e​m​a​-​o​f​-​p​a​t​-​c​o​llins). Recently the Irish Times listed ​
'
Silence' and ​
'
Song of Granite' in the top twenty ​
'
Best Irish films of all time'.
He has made films on the writer John McGahern, the poets Michael Hartnett and Nuala Ní Dhomhnaill and the Connemara based writer and cartographer Tim Robinson. ​
'
Abbas Kiarostami – The Art of Living' (co-directed with Fergus Daly) was picked up for international distribution in
2004
by the French company
MK

2
. He has directed two political feature essay films ​
'
What We Leave in Our Wake' (
2009
) and ​
'
Living in a Coded Land' (
2014
). His experimental film work has screened at the Absolute Gallery at Galway Arts Festival
2013
and screened at the
ICA
London and Recontres Internationales London/​Berlin, The Visual Carlow and numerous Irish and international film festivals.
Sharon Whooley is co-director of Harvest Films. She was Editor of Film West Magazine from
1998
to
2001
. As well as production, research and development she has also been co-writer with Pat Collins and Eoghan Mac Giolla Bhríde on two feature films Silence (
2012
) and Song of Granite (
2017
). They are currently co-writing a feature film ​
'
The Aran Islands' based on John Millington's Synge's book of the same name . She has also directed short experimental film works. ​
'
Fathom', a film on isolation thinking was filmed on the Fastnet Lighthouse. In
2016
she directed a short film on sculptor Imogen Stuart for the Arts Council of Ireland and
TG

4
. She was the director of ​
'
Nettle Coat' (co-directed with Pat Collins) commissioned as part of the Arts Council's Into the Light series and was based around Alice Maher's work ​
'
Nettle Coat'. In
2015
she was a recipient of the Arts Council of Ireland's Film Project award for her film ​
'
Distance' which was completed in
2018
. Her films have shown at the Irish Film Institute, on
RTÉ
and
TG

4
, at the Absolut Gallery at Galway Arts Festival, the Institute of Contemporary Arts in London as well as film festivals at home and abroad. She was awarded the Arts Council of Ireland's Film Bursary Award in April
2018
and was also awarded the Film Project Award for
2018
for her film ​
'
Night Flight' from the Arts Council of Ireland due for completion in Autumn
2020
. She produced Tim Robinson : Connemara (
2011
) a Reel Art (Arts Council of Ireland) Recipient in
2011
and the
2020
Reel Art documentary ​
'
Skin + Soul' on the work of photographer Perry Ogden. She was Film Artist in residence at Uillinn : the West Cork Arts Centre in
2018
.
Notes biographiques fournies par l'équipe du film
Quelques films :
Henry Glassie : Folklands
(
2018
)
Song of Granite
(
2017
)
1916
(
2016
)
Living in a Coded Land
(
2014
)
What Remains
(
2013
)
Vous aimerez aussi