Gilles Coudert's film, narrated by Charles Berling, stages a dialogue between contemporary creation and heritage on the occasion of Traversées, a cultural event organized in Poitiers, with Korean artist Kimsooja as guest of honor. The story is woven through the notions of links and sharing that can be found in almost all the artworks, installations, performances, choreographies or concerts on display. The artists talk about their works and also show us their installation process. The film explores how the heritage of Poitiers and the works themselves come to life as residents and tourists participate in the event, establishing a link between past and present.
Director

Gilles COUDERT

Author

Gilles COUDERT

Editing

Damien FAURE

Voice

Charles BERLING

Sound

Gilles COUDERT,

Damien FAURE

Cinematography

Gilles COUDERT,

Damien FAURE

Music

Xavier ROUX
Present in these collections
Production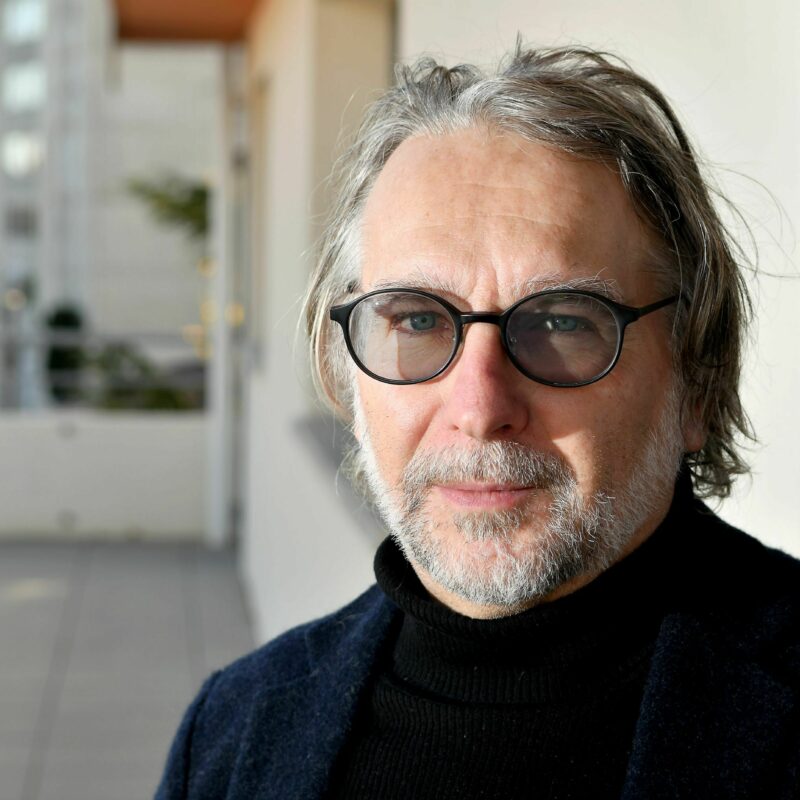 Gilles Coudert
Gilles Coudert is an author-director and producer of documentary films, he has been supporting, documenting and analyzing contemporary creation for more than
30
years. From
1997
to
2007
, he collaborated with Pierre-André Boutang for the cultural magazine ​
"
Métropolis" on
ARTE
and produced numerous films around the plastic arts, architecture, cinema and contemporary dance. He regularly documents the installations of artists such as Tadashi Kawamata, Daniel Buren, Fabrice Hyber or Kimsooja and collaborates in various exhibitions and international projects (French Pavilion of the Venice Art Biennale in
1997
with Fabrice Hyber and in
2013
with Kimsooja and of architecture in
2004
with Françoise-Hélène Jourda). At Éditions a.p.r.e.s, he is artistic director of several collections of DVDs and DVD-books on contemporary art and architecture. From
2002
to
2005
, he teaches at the University of Angers; from
2007
to
2009
, at the National School of Architecture of Versailles; from
2010
to
2014
, he directed the ​
"
Memory at Work" Research Workshop at the Ecole Supérieure des Beaux-Arts in Avignon; since
2016
he has co-directed the cross-functional
LED
project (Digital experiences) at the École Supérieure Rubika in Valenciennes.
Biographies have been provided by third parties.
Quand l'art tisse la ville
(
2020
);
Quand l'art s'invite au domaine
(
2019
);
L'Esprit Le Corbusier
(
2018
);
Jean-Michel Othoniel, Le Trésor d'Angoulême
(
2016
);
Daniel Buren, L'Observatoire de la lumière, Fondation Louis Vuitton
(
2016
);
Kimsooja, To Breathe, Centre Pompidou-Metz
(
2015
);
Tadashi Kawamata Scheiterturm
(
2014
);
Daniel Buren, Monumenta
2012
(
2013
);
Fabrice Hyber, Nuancier
(
2013
)
You would like