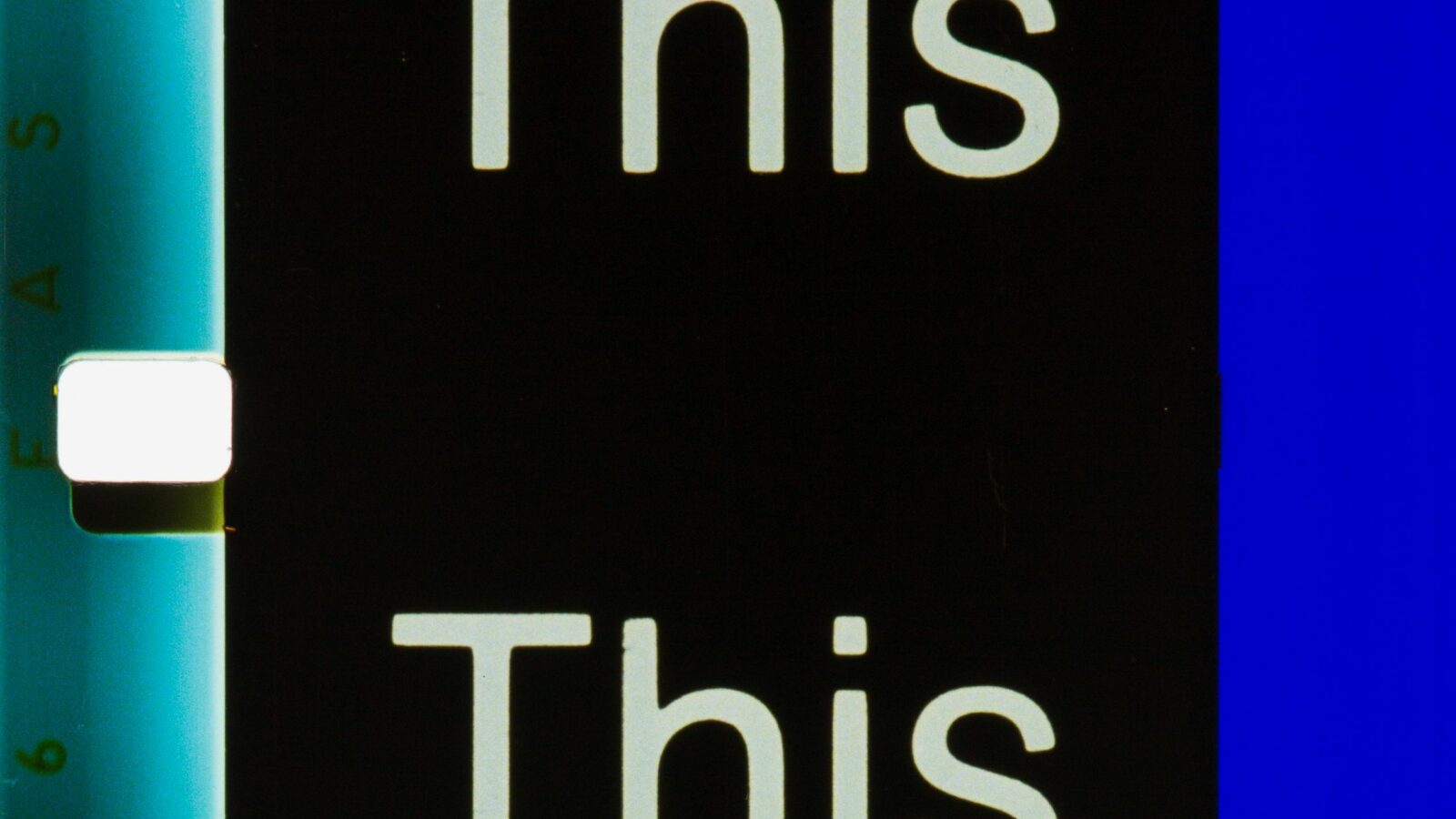 Presented only in theatres
This film is a text, filmed word by word, that the filmmaker invites us to read as a group and in silence in the darkness of a movie theatre. Isolated words follow one another on the screen, creating a cine-text in which the rhythm of reading is signaled by the editing. The experience is unique. This film is also a fascinating conversation, in the present, between the author and the reader of a text to whom it is addressed.
So Is This
, a film without sound and, at first sight, without image, gradually yields all its space to the thinking process. Only
Michael Snow
​
'
s intelligence – some would say his genius – succeeds in transforming this curious experience into a pure feast for the eyes and the mind.
So Is This
is a luminous film, charged with humour and sentience, absolutely unforgettable.
This film is part of the
FIFA
EXPERIMENTAL
section program
FOCUS

MICHAEL

SNOW

.
| | |
| --- | --- |
| Director | Michael Snow |
| Editing | Michael Snow |
Session
• Université Concordia - J.A. de Sève, LB-125, Pavillon J. W. McConnell
Saturday, march 25, 2023, 05:00 p.m. — 07:15 p.m.
Production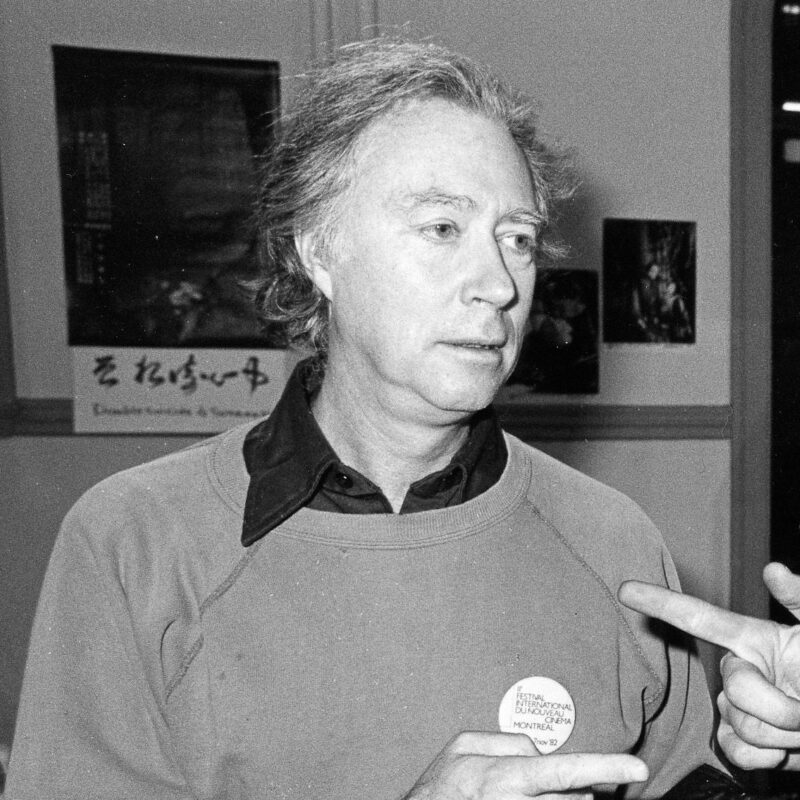 Michael Snow
Michael Snow

worked in many mediums: film, photo-work, holographic work, music, bookworks, video and sound installation, sculpture, painting, drawing. His visual artworks are broadly collected and have been exhibited worldwide, including solo exhibitions at the National Gallery of Canada (Ottawa), The Hara Museum (Tokyo), The Museum of Modern Art (New York) and Centre Pompidou (Paris). His films have been shown extensively in festivals (London, New York, Rotterdam, Berlin) and are in such collections as the Oesterreichisches filmmuseum (Vienna) and Royal Belgian Film Archives (Brussels).

Snow was also a professional musician since the

1950

s, and for thirty years focusing on free improvisation, with concerts in Canada,

USA

, Europe, Japan — usually with Toronto-based

CCMC

 — and many recordings. Snow's solo releases include compositions using multi-track studio recordings (

The Last

LP

,

1987

, re-released as

The Last

LP

CD

,

1994

) among others.

His work includes digital works such as the film

*Corpus Callosum

(

2001

) and interactive

DVD

ROM

Anarchive

2

‑Digital Snow

(

2002

), an encyclopedia of Snow's work in all mediums.

Snow considers his work ​

"

sensuous philosophy". He asks, ​

"

What essential aspects of a medium distinguish it from other mediums?" The materials of cinema, for example, are light and duration, not movement or narrative.

He passed away on January

5

,

2023

.

Biographical notes provided by the film production team
Other films:

Cityscape

(

2019

)

Inside the Art

(

2017

)

Snow in Vienna

(

2012

)

Cinématon

(

2011

)

Puccini Conservato

(

2008

)

SShtoorrty

(

2005

)

WVLNT

: Wavelength For Those Who Don't Have the Time

(

2003

)
In the same session
Université Concordia - J.A. de Sève, LB-125, Pavillon J. W. McConnell
Saturday, march 25, 2023, 05:00 p.m.
You would like