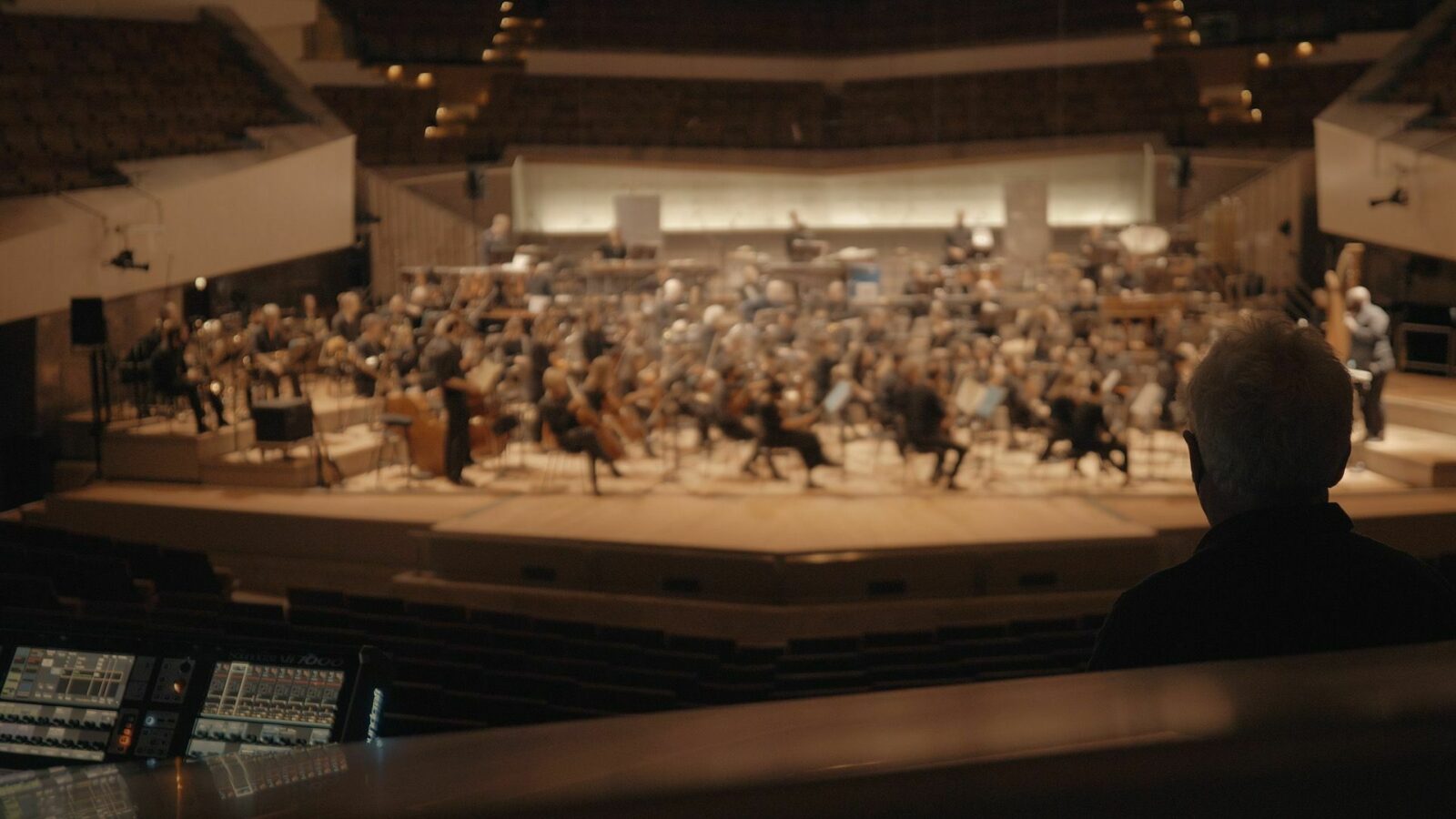 To Stage the Music — Heiner Goebbels
Giulio Boato
Enjoy an intimate portrait of

Heiner Goebbels

, eminent contemporary composer, multi-instrumentalist, visual artist, set designer, university professor, and theatre director. Now in his mid-

70

s, he welcomes the camera into his apartment for an intimate conversation. The talented young filmmaker

Giulio Boato

followed Goebbels over the three-year process of creating his long-awaited new symphonic work,

A House of Call

, and its première at the

Philharmonie Berlin

. Here, Boato offers us an exceptional encounter with a phenomenal artist.

In presence of the director Giulio Boato on March

16

,

2023

at the Cinéma du Musée in Montréal
Director

Giulio Boato,

Giulio Boato

Author

Giulio Boato

Production

Laura Belloni,

Louise Hentgen,

Friedemann Hottenbacher,

Tiphaine Robion,

Gregor Streiber

Editing

Giulio Boato

Sound

Lorenzo Danesin

Sound mixing

Lorenzo Danesin
Session
• Cinéma du Musée - Auditorium Maxwell-Cummings
Thursday, march 16, 2023, 05:30 p.m. — 07:15 p.m.
Production
Giulio Boato
Giulio Boato
is a Film Director and Video Editor. In
2012
he created his first video-art work, together with composer and sound designer Lorenzo Danesin. The two have worked together ever since. In ​
'
15
Boato made his first documentary about Jan Fabre. Boato directed other four biopic about artists
Romeo Castellucci
(
2018
),
Shiro Takatani
(
2019
),
Tiziano Vecellio and Heiner Goebbels
(
2022
). He directed also films based on performances, like ​
"
Rivale", a cinematographic work between film and opera, and ​
"
The Walking Man", an immersive video-installation based on a landscape performance. In
2021
he founded
313
film production, together with Lorenzo Danesin and Laura Belloni.
Biographical notes provided by the film production team
Other films:
Tiziano. Il potere del colore
(
2022
)
Thatre insights. Stories from Fabulamundi
(
2020
)
Trenodia
(
2020
)
Rivale
(
2019
)
L'uomo che cammina – The walking man
(
2019
)
You would like