06.19.2023
Le
FIFA

returns to the Maeght Foundation to present a program inspired by Riopelle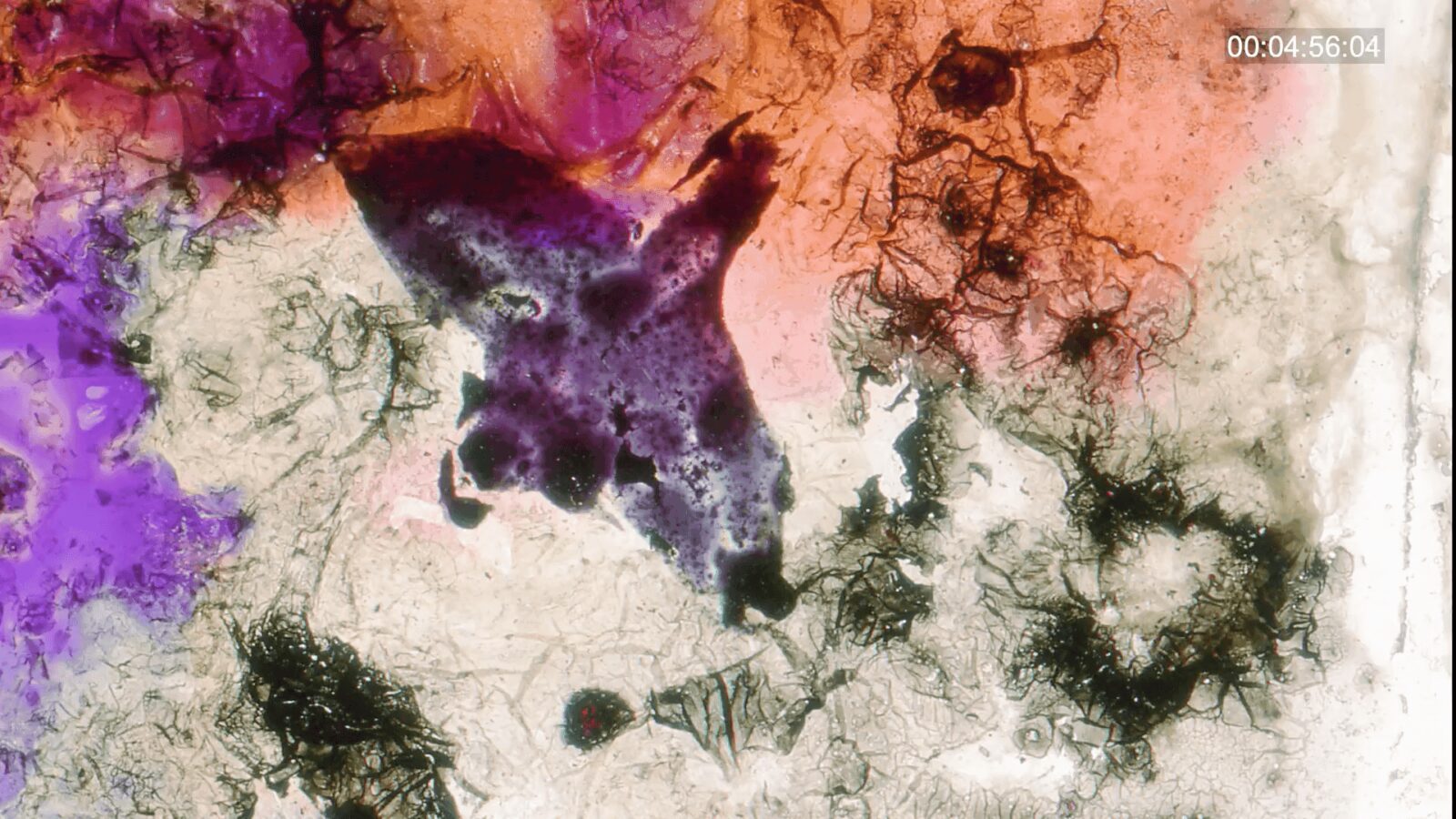 The International Festival of Films on Art (Le FIFA) is the guest of the Maeght Foundation in Saint-Paul-de-Vence for the second year running. As part of Riopelle's centenary celebrations and the exhibition Jean Paul Riopelle — Parfums d'ateliers, Le FIFA will present a special program on the artist in collaboration with the Fondation Riopelle and L'institut national de l'image et du son (L'inis), as well as a film devoted to one of the greatest American abstract painters of the post-war period: Joan Mitchell.
The program includes five short films inspired by the creative process and themes dear to the Quebec artist. Presented as a world premiere at the latest edition of the International Festival of Films on Art, held in Montreal, Quebec City and online from March 14 to 26, 2023, these projects were made by recent graduates of L'institut national de l'image et du son (L'inis), selected by a jury in a competition with the guidance and coaching of one of Quebec's most award-winning directors and screenwriters, Charles Binamé.
The project was made possible thanks to the generous support of the Fondation Jean Paul Riopelle and the Fondation Audain.
The Riopelle program also includes Stéphane Ghez's Joan Mitchell, une femme dans l'abstraction, a moving portrait of one of America's greatest post-war abstract painters, who spent much of her life in France, where she had a passionate and tumultuous love affair with the painter Jean Paul Riopelle
"Over the years, the Festival has established fruitful exchanges with cultural ambassadors on the international scene. For a second year, the Maeght Foundation has placed its trust in us and given us the opportunity to present strong works that resonate as much with Quebec's heritage as with the new voices of creators who are shaping the horizon of culture and the production of films about art," said Philippe U. del Drago, Le FIFA's General and Artistic Director.
LE FIFA'S PROGRAMMING AT THE MAEGHT FOUNDATION
Riopelle en courts — Short films collection
De peindre, mes os sont devenus poussières by Laetitia Demessence
Phanères  by Héloïse Bargain
Movimentum by Anaïs Venegas-Grün
Riopelle était non-binaire by Aimé Majeau Beauchamp
Kaléidoscope lyrique by Jonathan Goyette
Riopelle en cinq temps by Gabriel J. Pelletier
Presented at the 41st Le FIFA
More information
Joan Mitchell, une femme dans l'abstraction by Stéphane Ghez
Presented at the 40th Le FIFA
Year: 2020
Country: France
Duration: 52 min
Language: French, English
Subtitles: French
More information