05.10.2022
Le
FIFA

presents ​

"

Je me soulève" in Morocco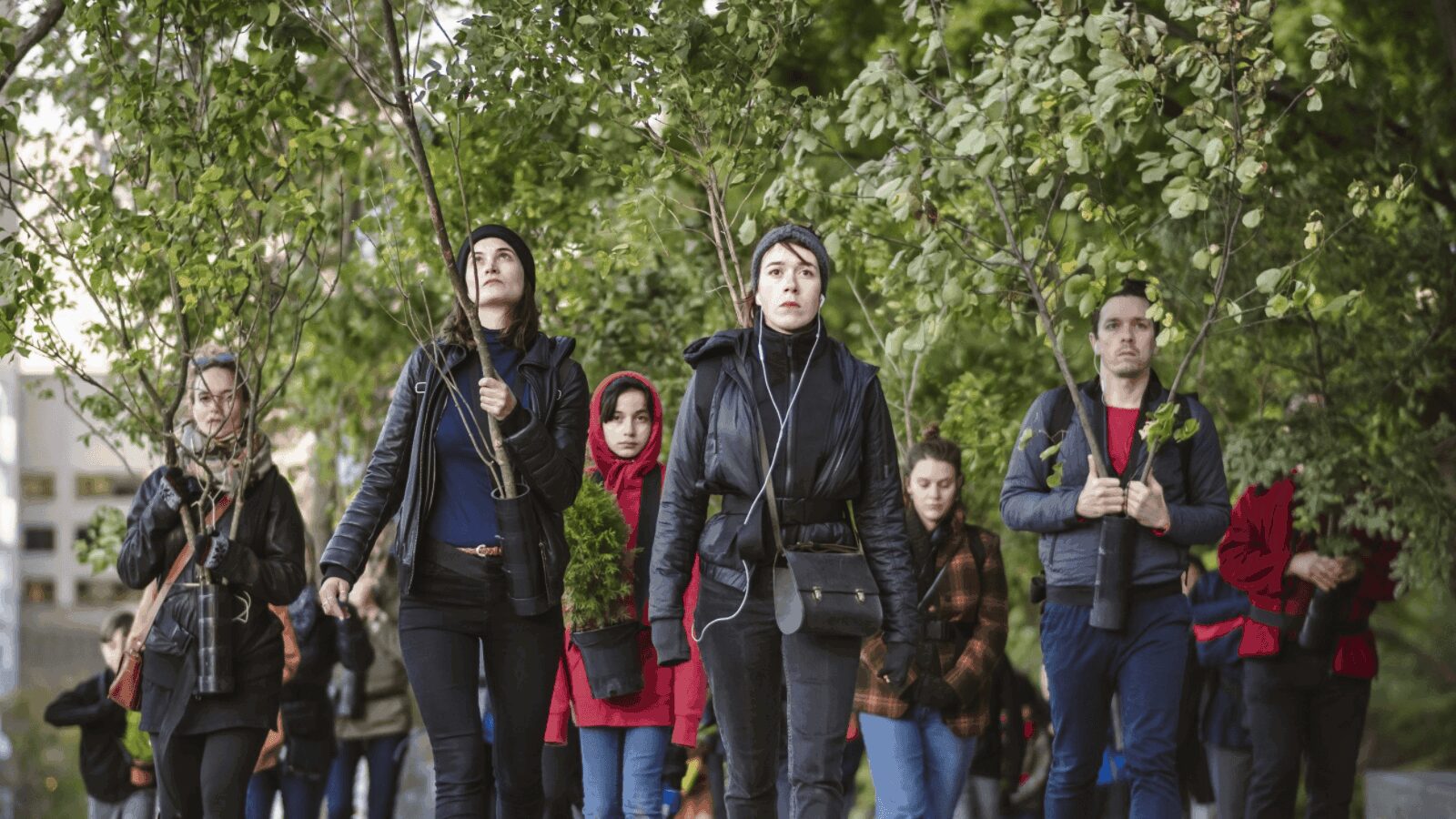 On June 9th, Le FIFA will present Je me soulève by Hugo Latulippe at the Institut français du Maroc.
In this way, the Festival continues to spread the influence of homegrown films outside Canada, building strategic partnerships thanks to its recognized expertise in programming and distribution of films on art.
"Over the years, Le FIFA has established fruitful exchanges with emblematic cultural ambassadors on the international scene, including MoMA, the Louvre Museum, the National Gallery of Art in Washington, DC, the Opéra de Paris, and Studio Le Fresnoy," noted Philippe U. del Drago, executive and artistic director of Le FIFA. ​"Today, it is our pleasure to join with the Institut français du Maroc to present Hugo Latulippe's Je me soulève. It's a film that we feel casts a long shadow, a plural and ambitious Québec film, which we are proud to be promoting internationally." ‑Philippe U. del Drago, Le FIFA's General and Artistic Director
Je me soulève / Award for Best Canadian Film, Le FIFA 2022
Twenty young actors and musicians are brought together in a laboratory situation by the actors, authors, and directors Véronique Côté and Gabrielle Côté to create a collective play for one of Québec's major theatres, Le Trident. Over a full year, they dig through contemporary Québec poetry to draw out the spirit of the times. In workshops and in all four corners of the province, we witness the process of bringing Je me soulève into the world, and when the curtain rises, it will both transport us into an big, unlimited country and transform our lives!
Based on the incandescent work by sisters Gabrielle Côté and Véronique Côté, the playwrights of Attentat (2014), Hugo Latulippe brings us a documentary full of artists' contributions to society. Appearing on screen, among others, are Ariel Charest, Catherine Dorion, Sarah Montpetit, Elkahna Talbi, Olivier Arteau, Anne-Marie Olivier, and Olivier Normand, along with texts by Toino Dumas, Marjolaine Beauchamp, Dany Boudreault, Mathieu Gosselin, Jean-Christophe Réhel, Rodney Saint-Éloi, and Daria Colonna. Je me soulève is a quest for meaning that is open and inspired, mixing politics and poetry.
Who will we be like as a people in the future? What can art do to transform the world? Will we still be able to make children? Featuring rebellious protagonists inhabited by the fervour of those who still dream of beauty, Hugo Latulippe​'s Je me soulève rises as a full ode to life.