Blacksmith Mathieu Collette is internationally renowned in his field, an expert in a profession passed down through generations. An ardent supporter of his craft — an invaluable part of our cultural heritage — Mathieu has poured his body and soul into founding Les Forges de Montréal, an organization housed in a historic Griffintown building owned by the city. Shot over several years, this documentary recounts a passionate and exuberant man's fight to preserve the blacksmith's legacy, as well as his building, considered to be the last remaining blacksmithy in Canada.
Director

Olivier D. Asselin

Script

Olivier D. Asselin

Editing

Dominique Sicotte

Sound

Olivier D. Asselin,

Stéphane Barsalou

Cinematographer

Olivier D. Asselin

Music

Jean Olivier Bégin
Present in these collections
Production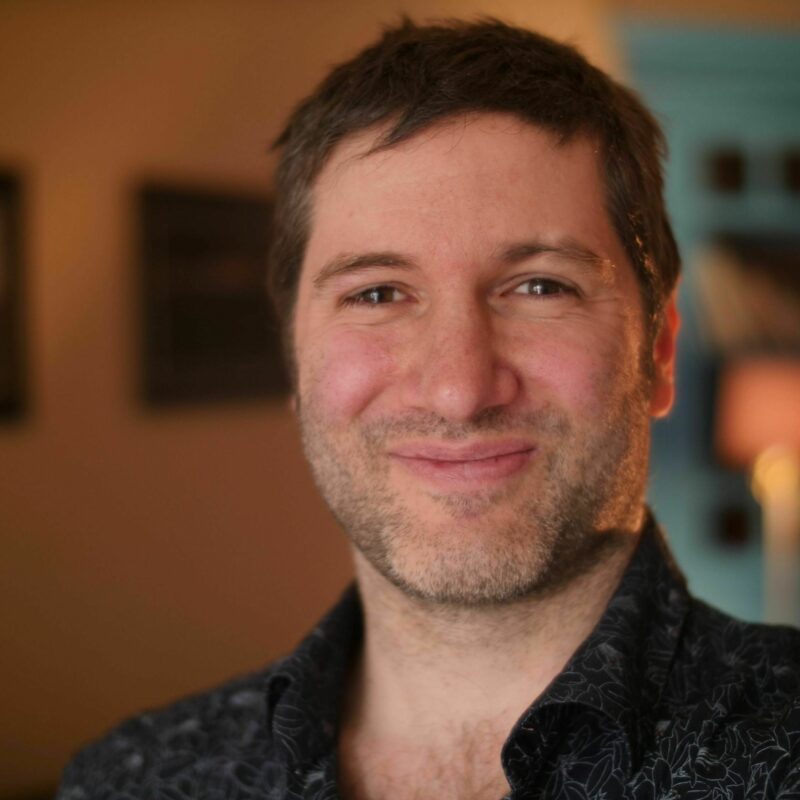 Olivier D. Asselin
A graduate of
INIS
in directing, Olivier D. Asselin studied screenwriting before completing a master's degree in experimental media at
UQÀM
. A socially active filmmaker, he directed near thirty short to mid-length films, fictions as much as documentaries and experimental films.
Citoyens Inc.
was rewarded in
2005
and
Tout se tient
won two awards in
2008
. His feature documentary
Pipelines, pouvoir et démocratie
premiered at the
2015
RIDM
and was subsequently screened at the
2016
Rendez-vous du cinema québécois, as well as festivals in Paris and Graz. Olivier is also a live video mixer and is member of several independent media collectives.
Biographies have been provided by third parties.
L'assaillant

(

2018

);

Les Guerriers du spectacle

(

2016

);

Pipelines, pouvoir et démocratie

(

2015

);

L'arrivée

(

2014

);

Marche des peuples

(

2014

);

Poing de Vues

(

2012

);

Les casseroles au grand prix

(

2012

);

Le fascisme à la carte

(

2012

);

Sabotage libéral

(

2012

);

Le Goût du métal

(

2011

);

En descendant la Châteauguay

(

2010

);

Fossil Fools Day

(

2010

);

Le Dr.Fordenstein

(

2009

);

Tout se tient

(

2008

);

Les Âmes en friche

(

2008

);

Honk You Very Much

(

2008

);

Bienvenue à Montebello !

(

2007

);

Marketing, guerres et autres trompettes…

(

2007

);

Masse critique Montréal

(

2007

);

Un dimanche au biodôme avec les Koalas

(

2006

);

Sur les traces du processus créatif de Damien

(

2006

);

L'agneau

(

2006

);

Tribune Sauvage

(

2005

);

La marche Personne n'est illégal !

(

2005

);

Grève

2005

– Je m'en souviendrai…

(

2005

);

Manipulez avec soin

(

2004

);

Le pouvoir de l'imagination

(

2004

);

L'ombre des reflets

(

2003

);

Cyberjeunes

(

2002

);

Lilith

(

2001

);

Les temps de la liberté

(

2000

)
You would like