Painter and writer – and amateur hunter – Marc Séguin meets printmaker Chantal Harvey, who lives in Baie-Johann-Beetz. Using this austere northern landscape, Harvey seeks to express her emotions through her artwork. She shares her corner of the country with Séguin, along with her passion for printmaking and for nature.
Director

Bruno Boulianne

Script

Bruno Boulianne,

Jean Roy

Editing

Lucie Juillet

Artists

Chantal Harvey, Marc Séguin

Narration

Marc Séguin

Sound

Stéphane Barsalou

Cinematographer

Alex Margineanu
Present in these collections
Production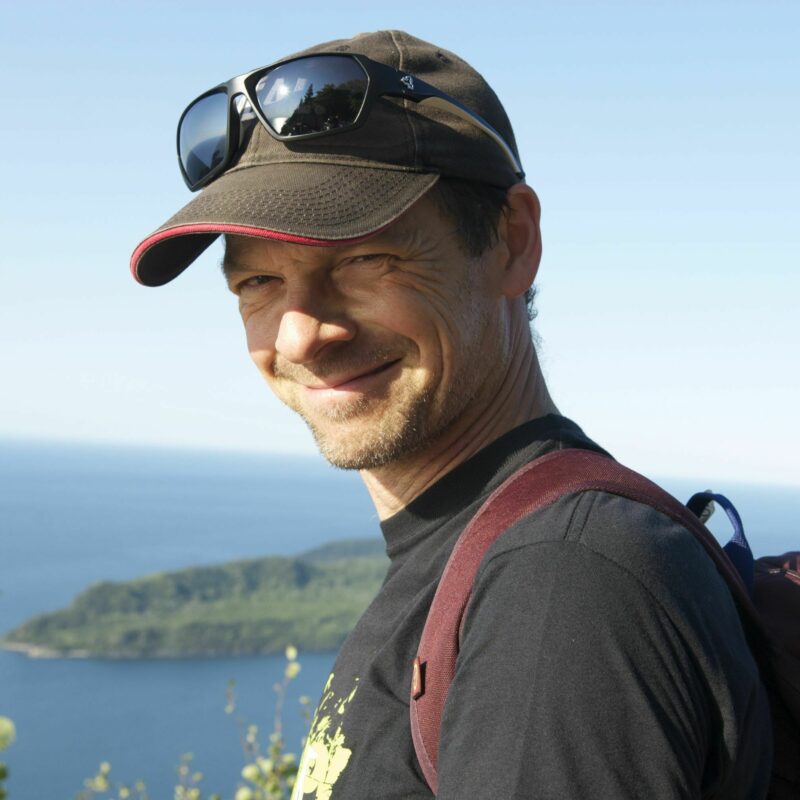 Bruno Boulianne
Trained in architecture and communication, Bruno Boulianne won the Best Hope Award at the Rendez-vous du cinéma québécois ​
'
94
, with the film
Un cirque sur le fleuve
. Particularly interested in the relationship between humans and their territory, he has made some twenty documentaries that have won several awards.
Biographies have been provided by third parties.
L'art de la chasse : Chantal Harvey

(

2019

) ;

L'homme de l'Isle

(

2018

);

Claude n'est pas mort

(

2017

);

Le

PQ

, l'affaire d'une génération?

(

2016

) ;

Monsieur le maire

(

2014

) ;

Un rêve américain

(

2014

) ;

Ne touchez pas à mon église!

(

2012

);

Le chant de la brousse

(

2011

);

Bull's eye, un peintre à l'affût

(

2010

) ;

50

tonnes d'épinettes

(

2007

) ;

La guerre qui ne finit pas

(

2007

) ;

Pompiers boréals

(

2006

) ;

Le prix de l'exode

(

2006

) ;

L'homme est son projet

(

2006

) ;

Pour un bolivianito

(

2005

);

Le Compteur d'oiseaux

(

2004

) ;

Des hommes de passage

(

2002

) ;

Aviature

(

2000

) ;

Les Toiles du labour

(

1997

);

Un cirque sur le fleuve

(

1993

)
You would like