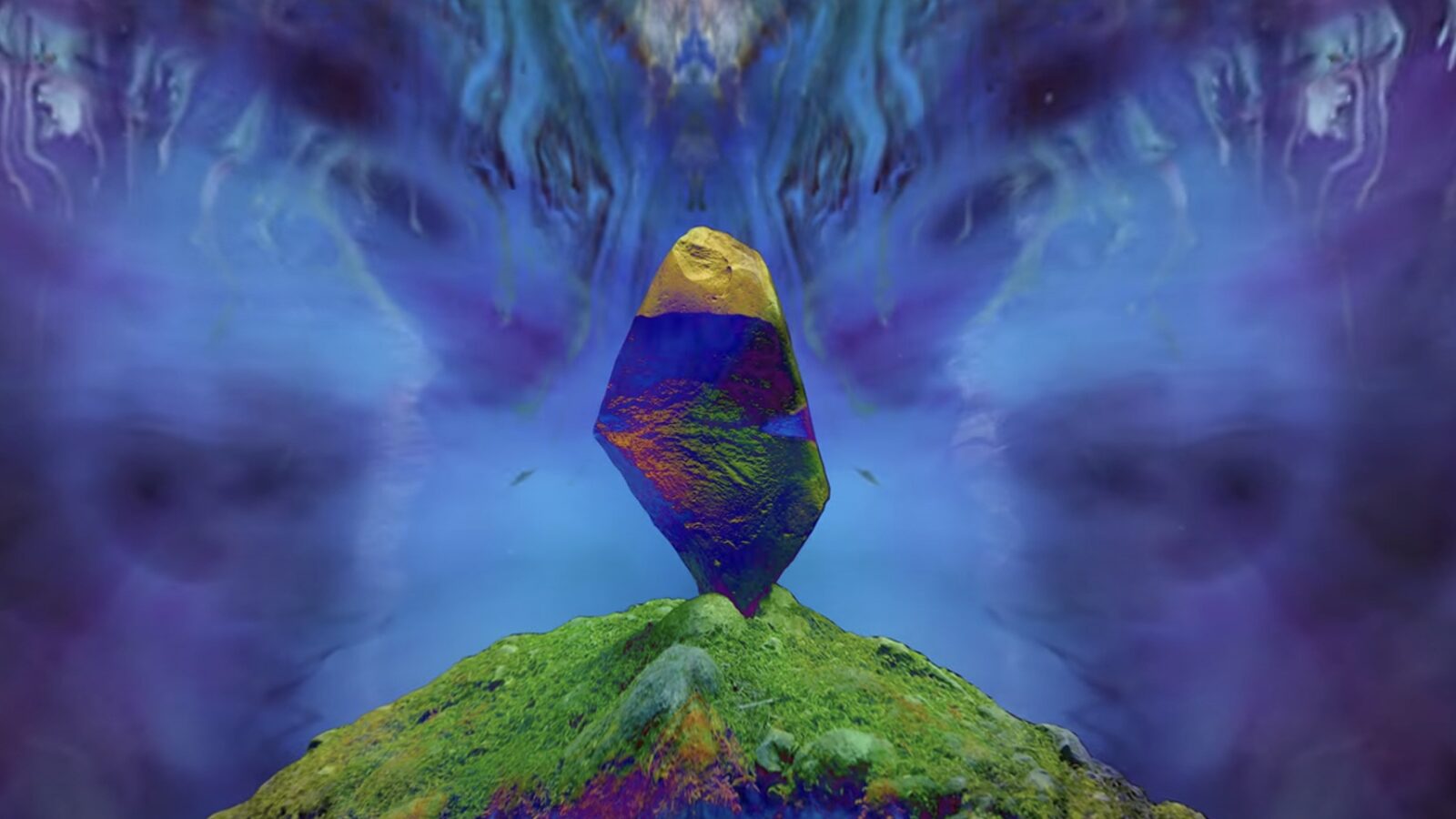 Nick Cobby x
NYX

Electronic drone choir — Mutualism
NYX Electronic Drone Choir,
Nick Cobby
This video

is presented as part of the free

Pop-up programming

from March

16

to

26

,

2022

from

11

:

00

am to

6

:

00

pm in the

Tudor Hall

at

Holt Renfrew Ogilvy

.

The product of an iterative process of communal collaboration,

Mutualism

was developed over lockdown in

2020

by electronic drone choir

NYX

, spoken word and sound artist

MA

.

MOYO

, aka

Belinda Zhawi

, and visual artist

Nick Cobby

. Described by

NYX

as ​

"

a metamorphic meditation, embodying our relationship with nature, symbiosis transformation and collective consciousness", the

11

-minute audiovisual work emerged from what the choir term ​

'

symbiotic working,' intended to generate ​

"

a true sense of connection, expression and interdependence." Unfolding from the image of a match being struck deep within a mass of dense and twisted foliage,

Mutualism

is slow, introspective trip through the leaves, stones and earth of the natural world, a call and response between the modulated vocal tones, live electronics and instrumental arrangements of

NYX

, the lysergic visuals of Nick Cobby and the incantatory performance of

MA

.

MOYO

.
Codirection

Josh Thomas, Philippa Neels, Sian O'Gorman

Director

Nick Cobby,

Nick Cobby,

NYX: Electronic Drone Choir

Production

NYX: Electronic Drone Choir

Choreography

Imogen Knight

Voice

Adélaïde Pratoussy,,

Cecilia Forssberg,

Kelechi Anucha,

MA.MOYO,

Ruth Corey,

Rebekah Alero,

Shireen Qureshi,

Sian O'Gorman

Sound

Peter Rice

Sound mixing

James Rand

Music

David Boyce,

MA.MOYO,

Sian O'Gorman For NYX: Electronic Drone Choir
Production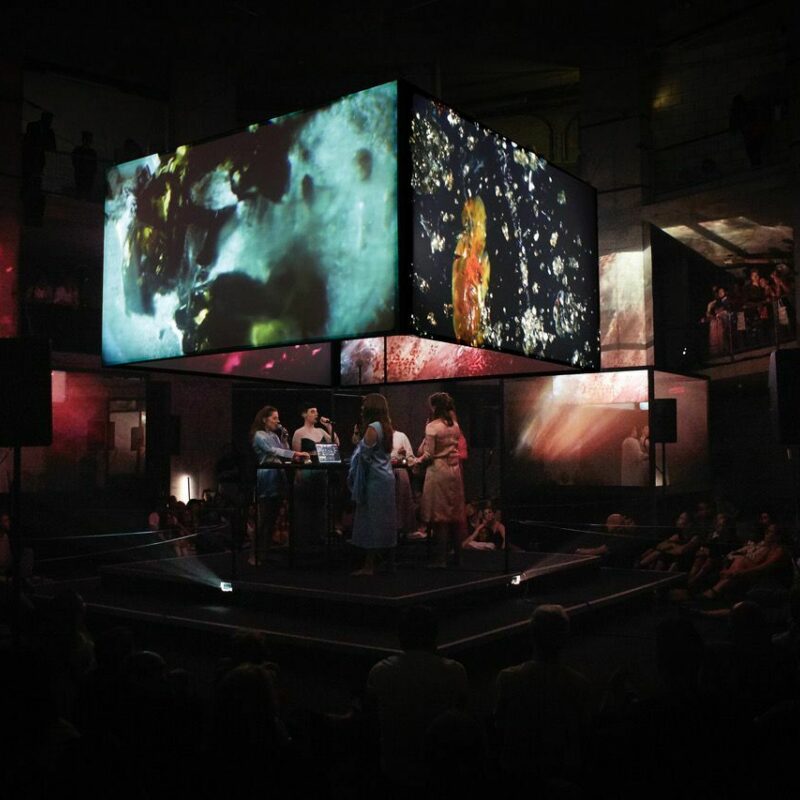 NYX Electronic Drone Choir
NYX
is a collaborative drone choir, re-embodying live electronics and extended vocal techniques. With visceral arrangements and original compositions by choir leader Sian O'Gorman,
NYX
looks to reshape the role of the traditional female choir, testing the limits of organic and synthetic modulation to explore the entire spectrum of collective female voice as an instrument.
NYX
is a self-managed collective and independent record label, debuting in
2018
with a
4
‑part deep listening concert series of experimental collaborations with female
UK
composers Hatis Noit, Gazelle Twin, Iona Fortune and Alicia Jane Turner.
NYX
has quickly established itself as a popular music-led interdisciplinary experience: performing a sonic immersion with Sigur Rós at
BST
in Hyde Park, developing a sonic installation / live performance for London Design Festival and providing a live score at
QEII
Design Award for London Fashion Week.
NYX
's approach to post-digital performance and composition is influenced by Meredith Monk's extended vocal technique, Le Mystère des Voix Bulgares' charged harmonics, the electronic and acoustic body manipulations of Holly Herndon and the viscerality of Sunn
0
)))'s ecstatic noise experiences. Alongside performances, the collective continues to research health and social benefits of sonic immersion in relation to ethnomusicology, sound therapy, collaboration, feminism and new digital technologies.
Following a live performance at Queen Elizabeth Hall in November
2019
described by The Times as a ​
"
a spellbinding, timeless piece of avant-garde performance art, part catharsis and part exorcism",
NYX
and Gazelle Twin released their first collaborative album, Deep England, in March
2021
.
Biographical notes provided by the film production team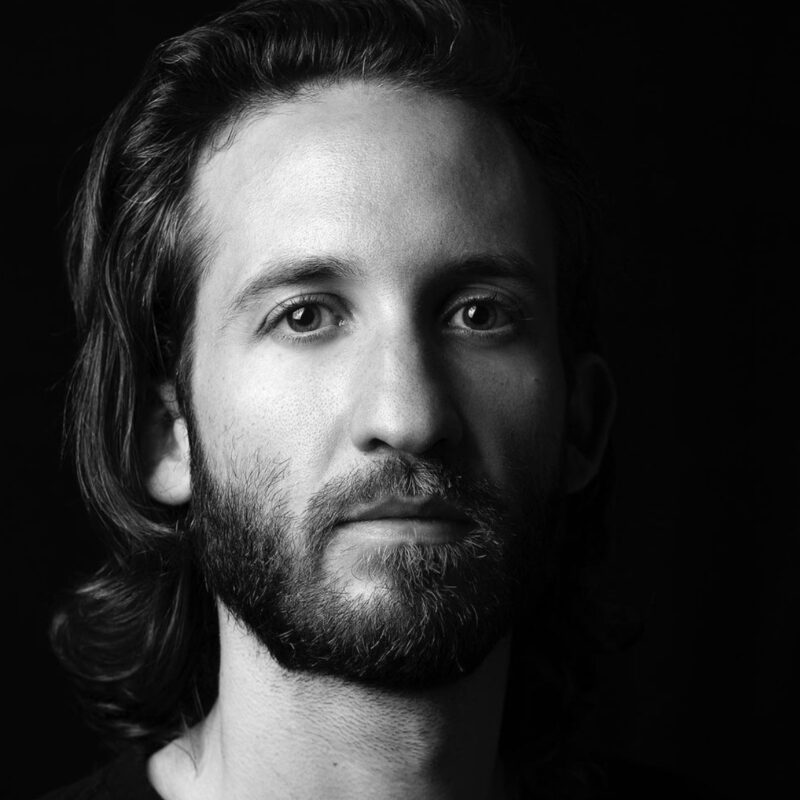 Nick Cobby
Working professionally for over
10
years,
Nick Cobby
​
'
s work focuses on visual content for live music performance and online music content, which to date has utilised
2

D
,
3

D
, stop-motion, projection mapping, coding and generative visuals. His mixture of work for mainstream pop and rock artists in collaboration with Blink and personal relationships with electronic producers and DJs such as Max Cooper has ensured a rich body of work with a wide range of aesthetics. Commercial artists Nick has produced world tour visuals for include Tame Impala, Kylie Minogue, The Killers, Kid Cudi, Jolin Tsai, Shania Twain, J Balvin, Cardi B, Bastille, The Weeknd as well as producing the visual identity and show content for the
2016
MTV
EMA
Awards in Rotterdam.
Biographical notes provided by the film production team
You would like