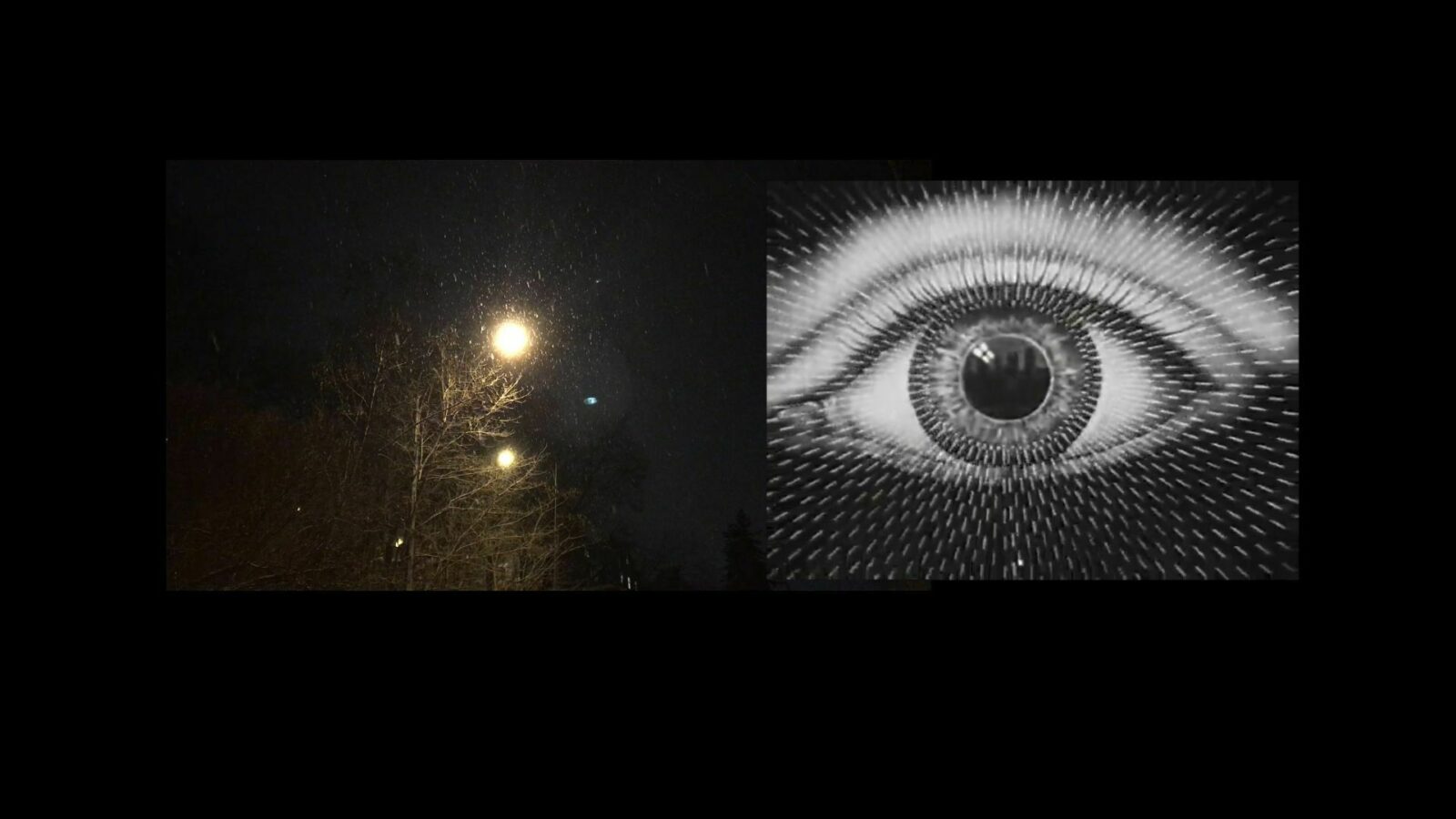 FIFA
EXPERIMENTAL
is an out-of-competition, by-invitation section of the festival. Emphasis is on works by artists offering singular perspectives on art and on creative processes, on the political impact of images, text and sound, and on the potential of art works to investigate what we identify as reality.
This selection explores the profound connections linking actions, thoughts and experiences, and the traces that we record of them. The seven works in this program underscore the mobility of these experiences in which the affective, sensory, personal and political realms are inextricably linked. A text written and read by
Helga Davis
and filmed by
Anouk De Clercq
examines Black/​White relations in the wake of the Black Lives Matter movement; a moving video by
John Greyson
is dedicated to the memory of Egyptian filmmaker
Shady Habash
and his compatriot, lesbian activist
Sarah Hegazi
, both of whom were unjustly imprisoned;
Nayla Dabaji
melds reverie and wandering in a museum where personal and collective recollections combine; the social and mobilizing power of crowds is evoked in a performance piece by
Gabriela Golder
that also pays tribute to a seminal work by Argentinian Conceptual Art pioneer
Víctor Grippo
; the duo of
Sonya Stefan
and
Stephanie Castonguay
ponders awareness of the interconnection of all beings;
Charlotte Clermont
​
'
s film reveals a universe of light, heat, glimmerings, and dislocations; and
Guillaume Vallée
investigates the sensory memories of his adolescent years, resuscitating long-buried images and experiences.
How to put a thought, an emotion, an experience, a reality into motion? How to give voice to difference, film and record it and, more important, share it? These are the concerns of the artists in this program.
Nicole Gingras
Programmer,
FIFA
EXPERIMENTAL
section
OK

,
Helga Davis, Anouk De Clercq, Belgium, United States,
2021
,
5
min. English.
International Dawn Chorus Day,
John Greyson, Canada,
2021
,
15
min
14
s. No dialogue. English subtitles.
migrer le musée
, Nayla Dabaji, Canada,
2021
,
14
min
12
s. No dialogue. French subtitles.
Insurrectas
, Gabriela Golder, Argentina,
2020
,
3
min. No dialogue.
Sentient Beings,
Sonya Stefan, Stephanie Castonguay, Canada,
2021
,
5
min
36
s. No dialogue.
death by fantasies by mirrors,
Charlotte Clermont, Canada,
2022
,
13
min
2
s. No dialogue. French subtitles.
elles s'élèvent, ces forteresses éponges,
Guillaume Vallée, Canada,
2022
,
7
min
30
s. No dialogue. English subtitles.
In the same session
Théâtre Outremont
Thursday, march 17, 2022, 05:30 p.m.
You would like