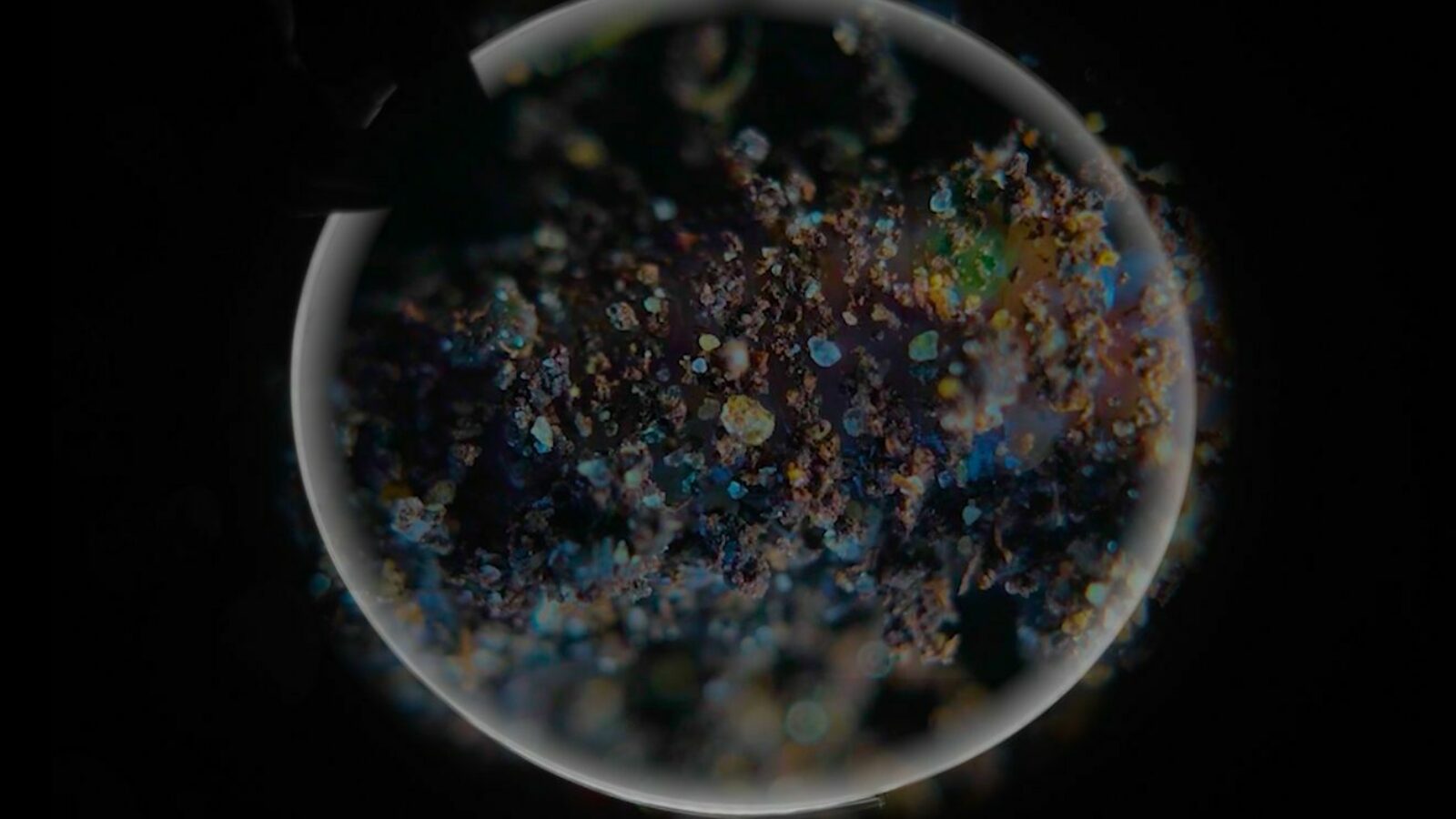 Sentient Beings
Sonya Stefan,
Stephanie Castonguay
The sounds and images of
Sonya Stefan
and
Stephanie Castonguay
blend together in a common quest to transmit a sense of awareness of the interconnectedness between all beings. Stefan's images zoom into miniature worlds as well as grandiose natural wonders in which manifest elements of the Earth. During a daily walking practice, she collects her images with both digital and
16
mm apparatus, which are then composited to create meditative loops. Echoing Stefan's universe, Castonguay's disruptive sound seeks to play with aural textures by blending sounds of nature with electrical impulses. Working with errors, accidents, and bugs induced by her own sound machines, such as a pirated
CD
player and a modified scanner head, Castonguay explores the interconnection between the sonic and tactile senses.
This film is part of the
FIFA
EXPERIMENTAL
section program
BACK
AND
FORTH
.
Director

Sonya Stefan,

Stephanie Castonguay

Editing

Sonya Stefan

Music

Stephanie Stephanie
Production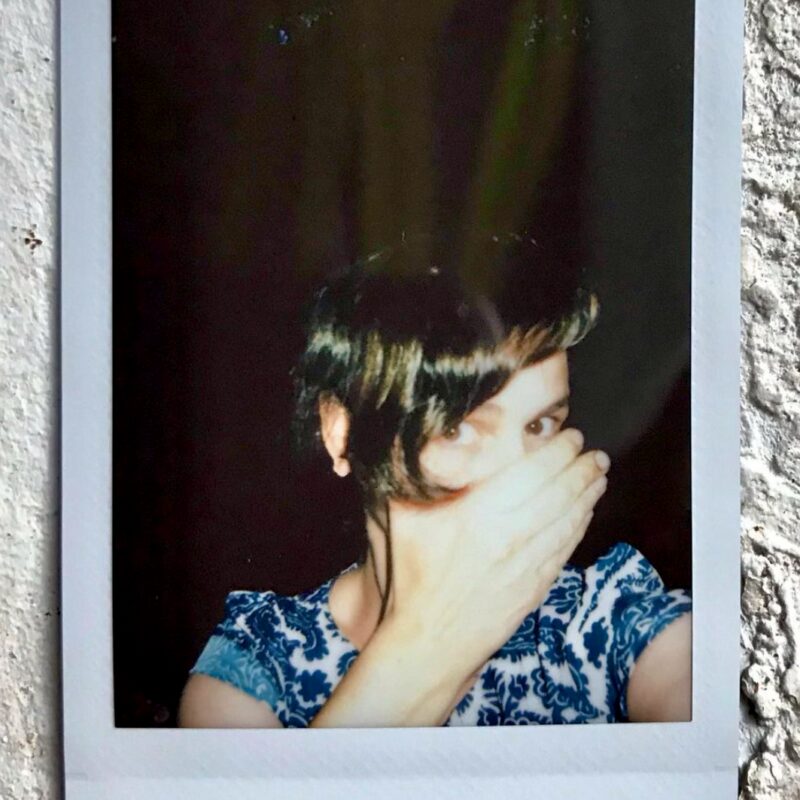 Sonya Stefan
Sonya Stefan
is a media and dance artist whose specialty is analog (
16
mm|
VHS
), digital (Sony a
7
siii), and Live Feedback projection. Presently in-creation with Petrikor Danse project Cuña, the collaboration explores menopause through video mapping the body. She recently finished the film
Truss Arch
with her
80
-years-old mother Angelica, a deconstructed dance film influenced by the drama dance
Flashdance
. The work concentrates on female identity and culture and encapsulates some anxieties and tensions existing within the bodies of two generations of women; it won the Best National Short or Medium-Length Film Award at
RIDM
 — International Documentary Festival Montreal in
2021
. Her most recent collaborations are with multimedia dance company Animals of Distinction, experimental music and performance act Group A and Toronto's Newton Moraes Dance Theatre.
Biographical notes provided by the film production team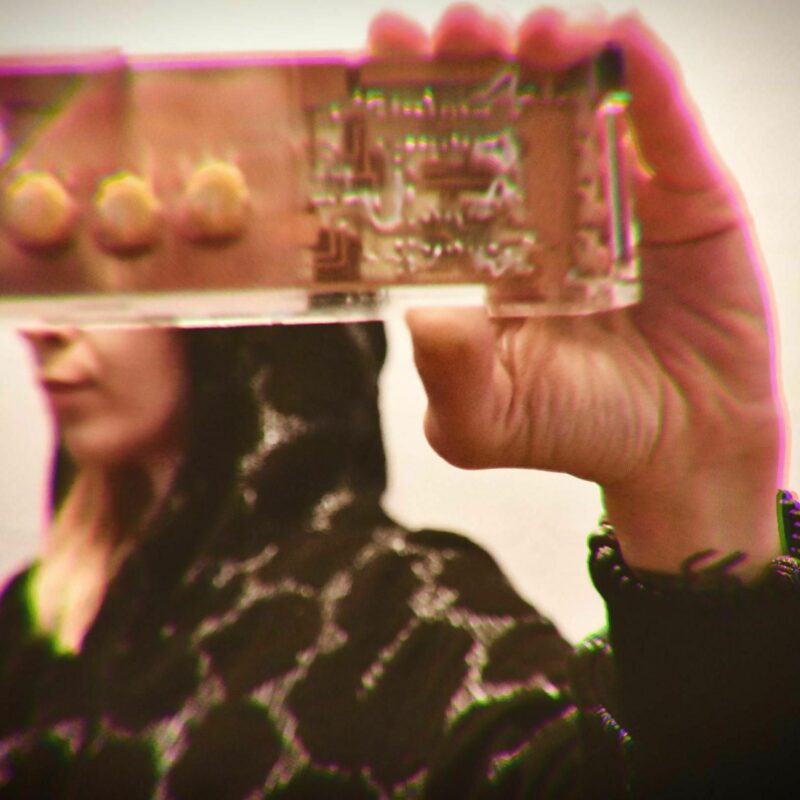 Stephanie Castonguay
Driven by experimentation,
Castonguay
investigates electronic audio circuits as a process which, from its seemingly silenced state, manifests into a tangible and sensitive sonorous language. By tinkering her
DIY
devices using obsolete and barely audible machines, she reveals subtle energies at a microscale, amplifying the electromagnetic resonances and glitches unexpectedly hidden within. Playful, ethereal and ​
"
darkly contemplative", her performances embody a ritualistic approach, evoking the liminal space between the realms of the imperceptible and the material. Her work has been presented in Montreal and abroad: perte de signal (Canada), Eastern Bloc (Canada),
STEIM
(Netherlands), Athens Digital Arts Festival (Greece), Música Ex Machina Festival (Spain), and performed in various festivals such as Sight
&
Sound (Canada), Instruments Make Play (Netherlands), Festival Arte Sonoro Tsonami (Chile), Festival Les Percéides (Canada),
MUTEK
(Canada), Espacio Fundación Telefónica (Peru), and Suoni Per il Popolo (Canada).
Biographical notes provided by the film production team
In the same session
Théâtre Outremont
Thursday, march 17, 2022, 05:30 p.m.
You would like