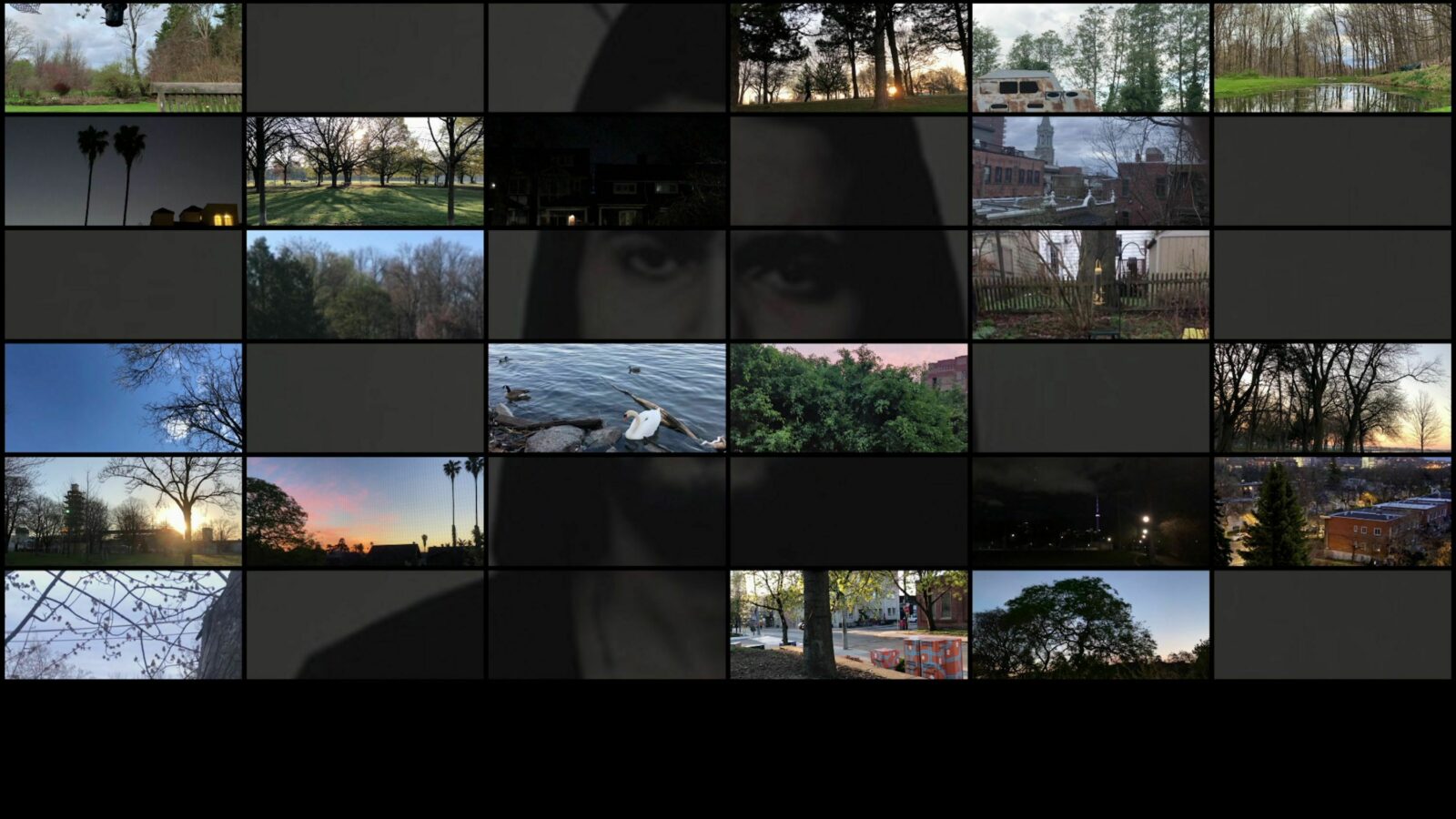 FIFA
EXPERIMENTAL
is an out-of-competition, by-invitation section of the festival. Emphasis is on works by artists offering singular perspectives on art and on creative processes, on the political impact of images, text and sound, and on the potential of art works to investigate what we identify as reality.
A
MOSAIC
OF
VIEWS
gathers perspectives on reality and narratives emerging from it. The four works on the program examine the revelatory, suggestive and unifying power of images and sound: a moving video by
John Greyson
dedicated to the memory of Egyptian filmmaker
Shady Habash
and his compatriot, lesbian activist
Sarah Hegazi
, both of whom were unjustly imprisoned, and to all prisoners in Egypt, in which an onscreen mosaic serves to gather points of view and sources of images from various parts of the world; an unsettling assemblage of found footage by
Anne Golden
; an experimental science-fiction film by
Billy Roisz
and
Dieter Kovacic
; and a work that invites attentive listening to nocturnal desert sounds, filmed and recorded by
Félix Blume
. From one work to the next, historical, political, utopian, imaginary and poetic dimensions enter into dialogue.
How to put a thought, an emotion, an experience, a reality into motion? How to give voice to difference, film and record it and, more important, share it? These are the concerns of the artists in this program.
Nicole Gingras
Programmer,
FIFA
EXPERIMENTAL
section
International Dawn Chorus Day
— John Greyson. Canada.
2021
.
15
min. No dialogue. English subtitles.
The Experiment
— Anne Golden. Canada.
2020
.
3
min. No dialogue.
do they speak color?
— Billy Roisz, Dieter Kovacic. Austria.
2022
.
22
min. No dialogue.
Lumières du désert
— Félix Blume. Mexico, France.
2021
.
29
min. Spanish. French subtitles.
Director

Félix Blume,

Anne Golden,

John Greyson,

Dieter Kovacic,

Billy Roisz
You would like