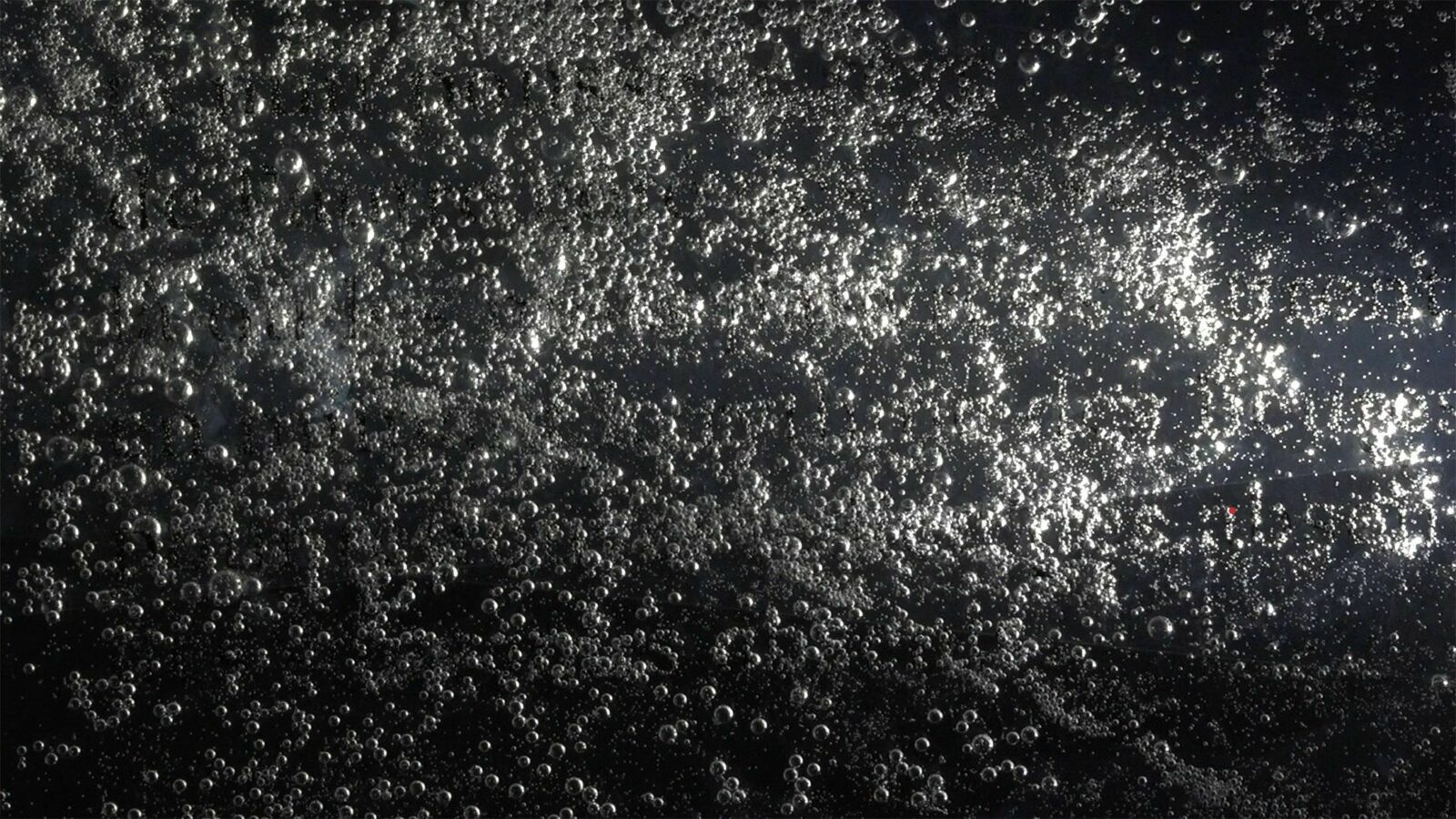 FIFA
EXPERIMENTAL
is an out-of-competition, by-invitation section of the festival. Emphasis is on works by artists offering singular perspectives on art and on creative processes, on the political impact of images, text and sound, and on the potential of art works to investigate what we identify as reality.
THE
EYE
LISTENS
focuses on movement and how it connects words, light and sound. Three works are featured: a collaboration between visual artist
Manon De Pauw
and poet
Marc André Brouillette
, their first; an evocative essay about time by
Mika Taanila
; and a polyphonic composition by
Christian Calon
.
How to put a thought, an emotion, an experience, a reality into motion? How to give voice to difference, film and record it and, more important, share it? These are the concerns of the artists in this program.
Nicole Gingras
Programmer,
FIFA
EXPERIMENTAL
section
où les mots
— Manon De Pauw, Marc André Brouillette. Canada.
2021
.
5
min. No dialogue.
Failed Emptiness. Time
— Mika Taanila. Finland.
2021
.
13
min. No dialogue. English subtitles.
Grande Polyphonie
— Christian Calon. Canada.
2021
.
40
min. No dialogue.
Director

Manon De Pauw,

Marc André Brouillette,

Mika Taanila,

Christian Calon
You would like