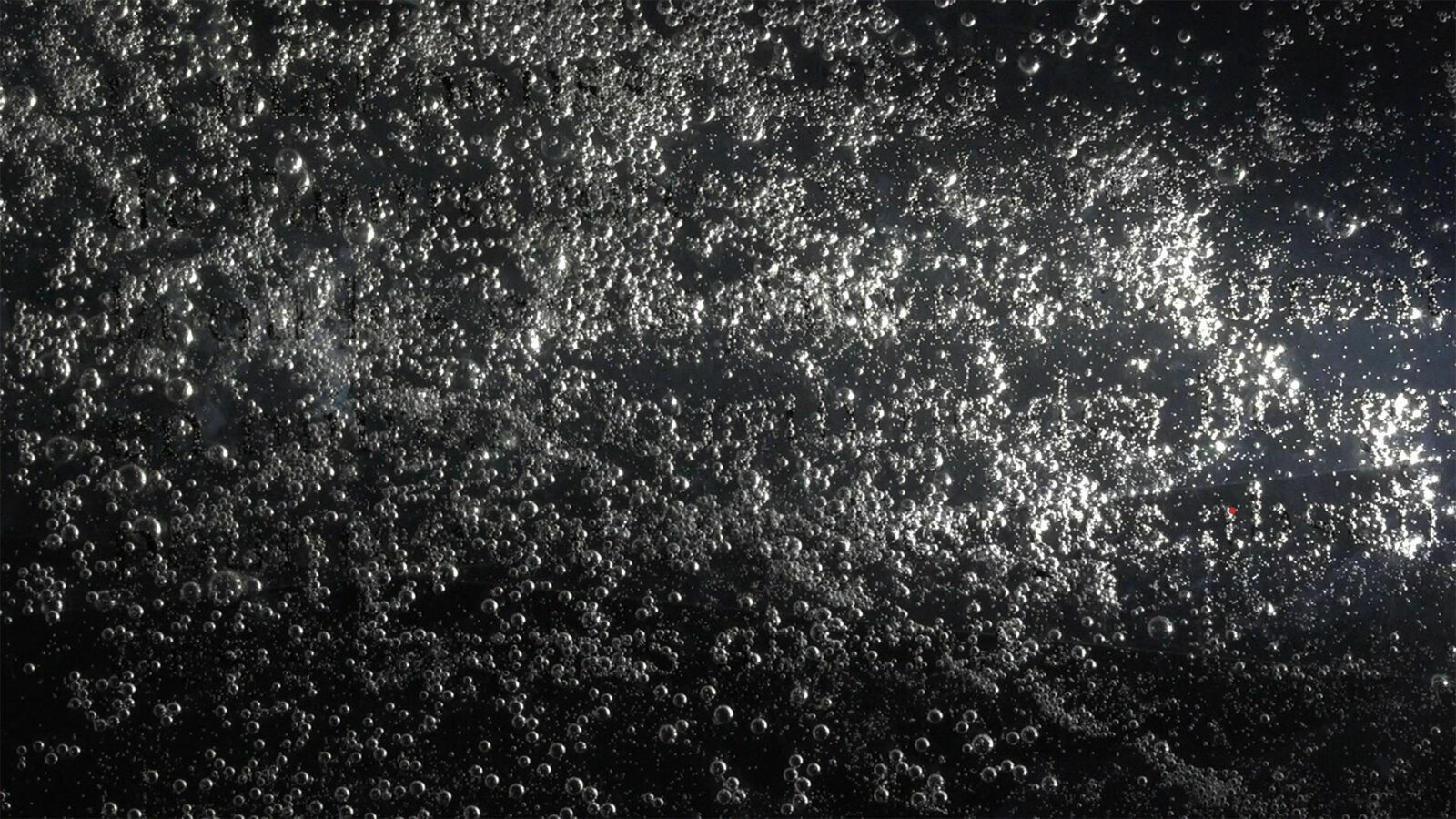 où les mots
Manon De Pauw,
Marc André Brouillette
The fruit of a collaboration between two Quebec artists, poet
Marc André Brouillette
and visual artist
Manon De Pauw,
où les mots
convenes us to an experience forged from the meeting of three materials: words, water and light. Inspired by palimpsests, the work explores the visual compositions and sensory effects that flow from the submerging of a poem excerpted from the anthology
La langue de ta langue
(Noroît,
2021
). The text is gradually transformed, by the random movements of the water, into a living, vulnerable material, revisiting the fragility of the written word and the luminous power of its tracings, to create a dreamlike realm that propagates its own tracings and erasings.
This film is part of the
FIFA
EXPERIMENTAL
section program
THE
EYE
LISTENS
.
Director

Marc André Brouillette,

Manon De Pauw

Editing

Manon De Pauw

Camera

Manon De Pauw

Music

Nicolas Bernier
Production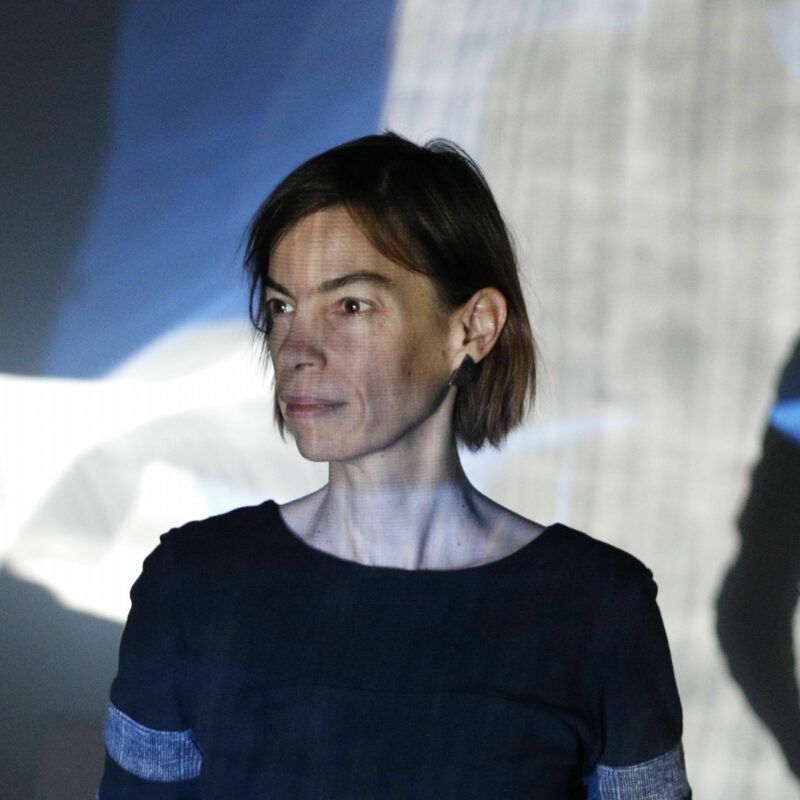 Manon De Pauw
Available in French only
Les créations de
Manon De Pauw
prennent forme de photographies, de vidéos, d'installations, de performances et d'art public. Elle a présenté des expositions individuelles entre autres à la Galerie de l'
UQAM
, au Musée Régional de Rimouski et au Centre Culturel Canadien à Paris. On retrouve ses oeuvres dans des collections majeures telles que le Musée d'art contemporain, le Musée national des beaux-arts du Québec, Hydro-Québec et Desjardins. Reconnue également comme artiste visuelle au sein des arts vivants, elle a performé à l'Usine C, au Théâtre La Chapelle, à l'Agora de la danse, au Gesú et lors de tournées au Canada, en Europe et en Amérique latine avec ses collaborateurs. Parmi ceux-ci figurent Pierre-Marc Ouellette, son complice en création depuis plus de dix ans, la chorégraphe Danièle Desnoyers, les musiciens Joane Hétu, André Pappathomas, Nicolas Bernier et Philippe B, le poète Marc André Brouillette et le metteur en scène Denis Lavalou. Manon De Pauw est représentée par la galerie Blouin Division. Elle est professeure à l'École des arts visuels et médiatiques de l'
UQAM
et membre fondatrice du Labo lumière [créations + recherches interdisciplinaires].
Biographical notes provided by the film production team
Selected films:
Mise à l'épreuve. Chantier Libre
(
2014
)
Brick
(
2012
)
J'acte
(
2010
)
Échange Capital / Capital Exchange
(
2009
)
L'image mouvement
(
2006
)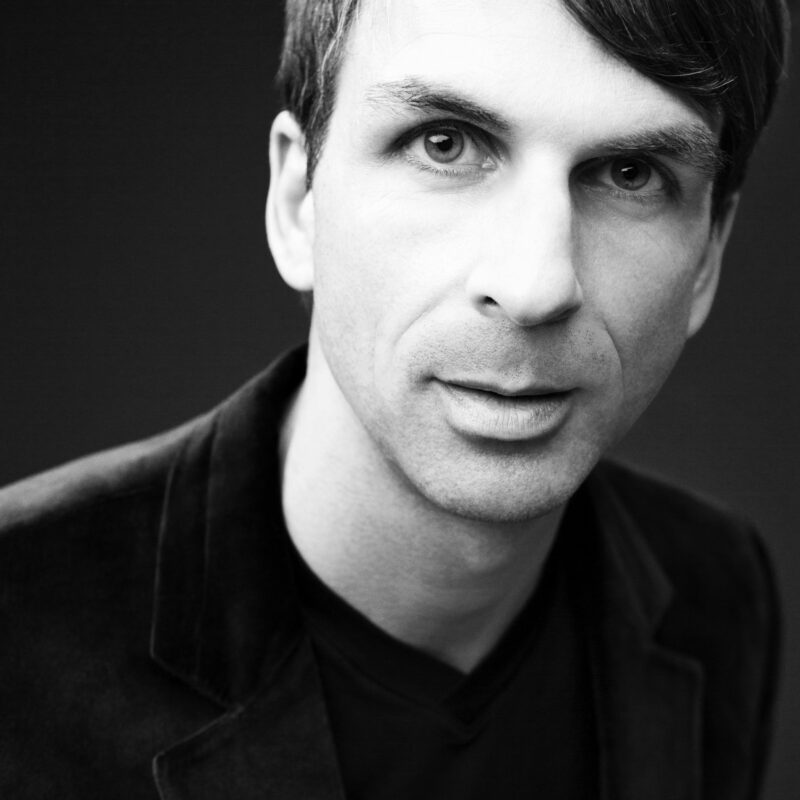 Marc André Brouillette
Available in French onlyMarc André Brouillette
est l'auteur de plusieurs recueils de poésie et livres d'artistes; ses textes ont été publiés dans des ouvrages collectifs, des anthologies, des manuels scolaires et des revues. Il participe régulièrement à des résidences d'écriture, à des lectures publiques et à des rencontres littéraires au Canada et à l'étranger. Il a dirigé plusieurs dossiers de périodique traitant de l'écriture et de la poésie, et a traduit en français des poètes étrangers (Italie, Corée, Allemagne, Canada et Pologne).
Professeur au Département d'études littéraires de l'
UQAM
, il a aussi publié une étude intitulée
Spatialité textuelle dans la poésie contemporaine
.
Gilles Cyr, Jean Laude et Anne-Marie Albiach
(Nota Bene,
2010
), l'ouvrage collectif
Des textes dans l'espace public
(Éditions du passage,
2014
) ainsi que l'anthologie
La création littéraire en mouvement. Approches réflexives
(
PUQ
,
2019
). Il est responsable du site [plepuc​.org] voué aux oeuvres littéraires dans l'espace public canadien. Il a reçu le Prix Desjardins en
1995
pour son recueil
Carnets de Brigance
(Noroît,
1994
) et le Prix Louis-Guillaume
2005
, Prix du poème en prose (France), pour
M'accompagne
(Noroît,
2005
).
Biographical notes provided by the film production team
You would like