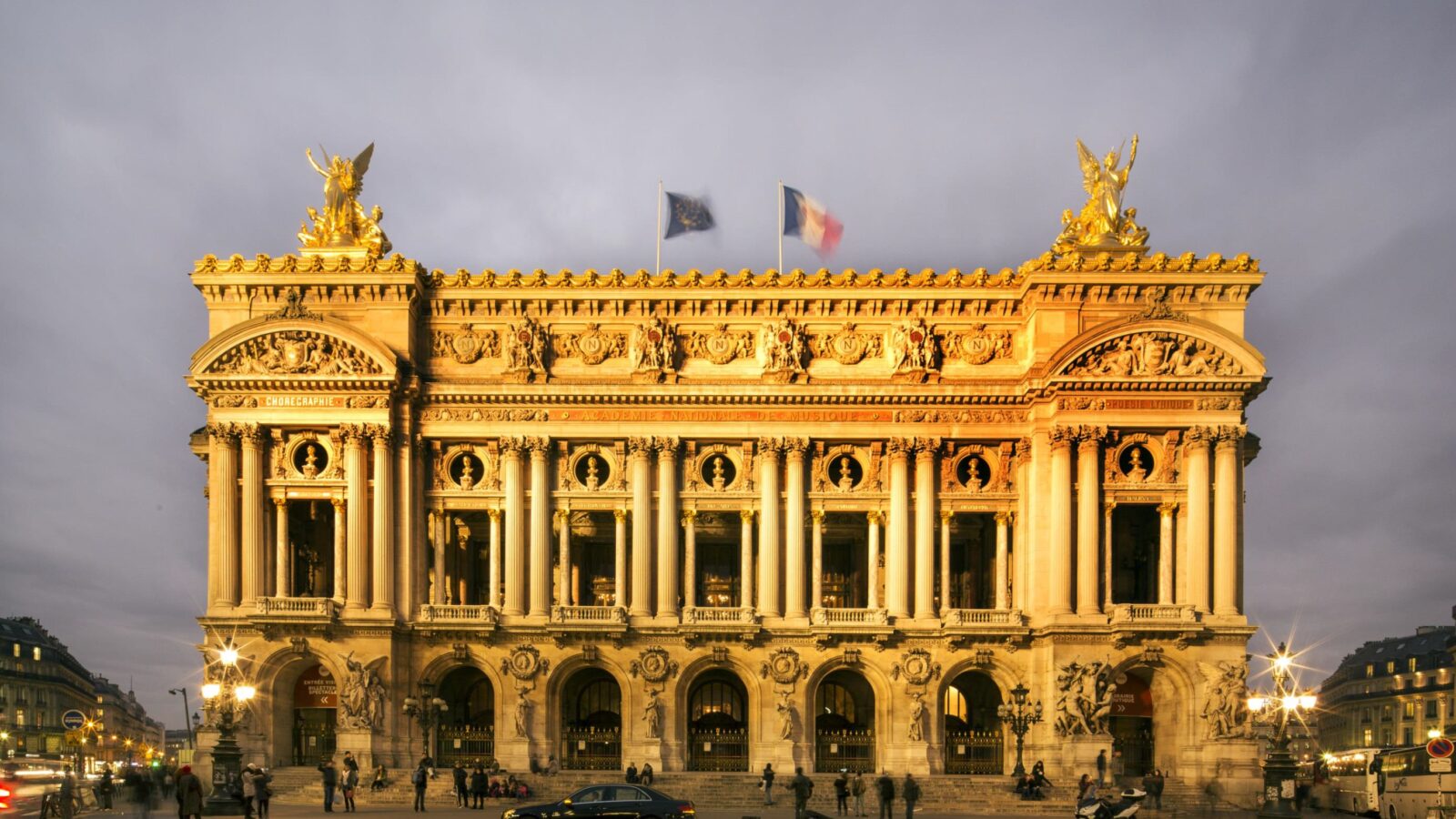 Famous for its ghost, the Opéra Garnier of Paris is above all the product of a titanic building site and the symbol of the birth of a new era. From
1852
to
1870
, eighteen years of flamboyance made Paris the capital of modernity.
This documentary — written by Stéphane Landowski — aims to tell the story of the great Paris construction of the Garnier Opera House, which lasted
14
years (from
1861
to
1875
). While plunging into the backstage, its wheels and its legends, it will explain the special place it occupied in what Nietzsche called the ​
"
civilization of opera", the golden age of the bourgeoisie based on the appearance and the spectacular, which was then put in place. By the admission of Charles Garnier, the Opera as a whole was to serve as stage for the new elite of the time.
From the story of its construction and architectural details, we will open windows on historical, social, political and artistic themes that will be treated to the image by paintings, period photos, film clips, animations in
3

D
and historical evocations (fiction). We will also call on specialized speakers on these different themes. Interviewed in studio and in situ, they will guide us, step by step, in this building still alive and full of anecdotes. Throughout the story, we will also follow the myth of the ghost, invented from scratch by the novelist Gaston Leroux, and so well integrated into the monument that it remains today
THE
symbol and an important key to understanding. Finally, music and ballet will be present in this film, in the form of musical excerpts and lyrical performances.
| | |
| --- | --- |
| Director | Patrick Cabouat |
| Author | Stéphane Landowski |
Present in these collections
You would like