09.27.2023
ARTS

.

FILM

: The hidden treasures of the Fall programming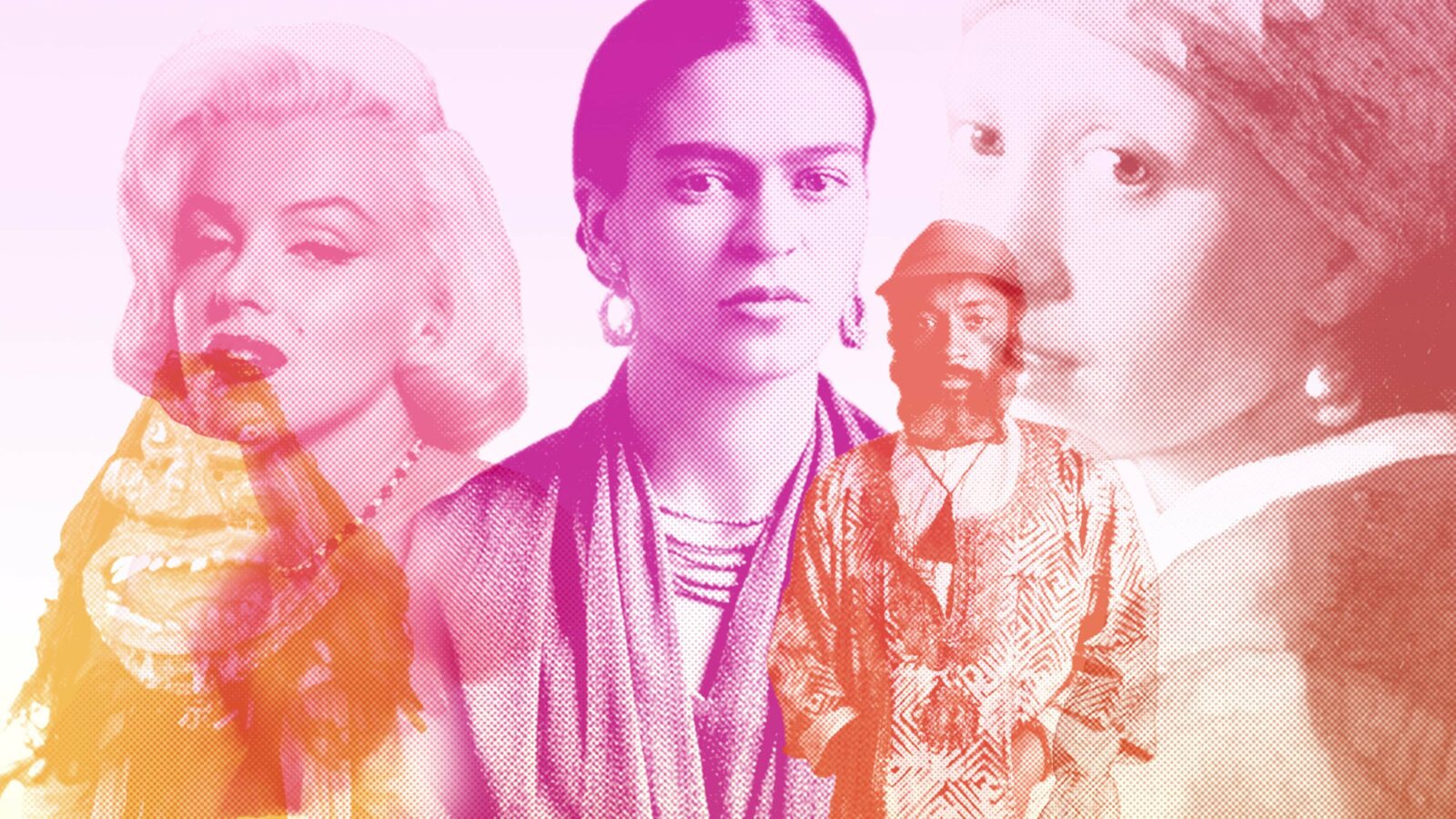 ARTS.FILM, the art film platform, invites you to spend the fall with Frida Kahlo, Moshe Safdie, Marilyn Monroe, Xavier Veilhan, Vermeer, Margaret Watkins, Martin Léon, Claude Monet, Maija Isola and many more… From September 29, 48 titles are added to a catalog of almost 500 films available online at any time across Canada.
With exceptional works of architecture and design, captivating biographical portraits, pictorial masterpieces in motion, and a series of cinematic treasures as yet unknown to the general public, ARTS.FILM once again offers eclectic content from here and abroad that will appeal to both seasoned cinephiles and those in search of cultural and artistic discoveries of all kinds.


Exceptional women
This fall, plunge into the fascinating worlds and challenges of some of the most influential female artists in history. With Leonora Carrington — The Lost Surrealist, discover the extraordinary life of British-Mexican artist Leonora Carrington, whose artistic contribution has been historically overlooked. Ali Ray's Frida Kahlo gives you privileged access to the work and life of this icon of the visual arts. How should we view the Marilyn Monroe myth in a post #MeToo era? This is the question addressed by director Michèle Dominici in her film Devenir Marilyn, which traces the trajectory of an immortal and sacred star, between self-construction and the struggle for fame, against the backdrop of a system that is merciless towards women. Immerse yourself in the life of an emblematic figure of Finnish fashion and feminism with Leena Kilpeläinen's Maija Isola, Master of Colour and Form, a portrait of this historic designer from the Marimekko brand. Be inspired by Margaret Watkins, the early twentieth-century Canadian photographer who struggled all her life to survive as a woman and independent artist around the world, with the film Archive Traces : Margaret Watkins Photographer by Mary O'Connor and Katherine Tweedie.

Architecture in motion
ARTS.FILM continues to put architecture and design in the spotlight in its programming. Discover 7 new films that will transport you from Montreal to Brazil, via Syria and Buenos Aires, offering a unique look at the link between architecture and the world around it. Among the must-sees is Moshe Safdie: Habitat in Nature by filmmaker Jia Li, which revisits the vision of a new type of community combining architecture and nature, at the origin of Habitat 67. Visit Brazil in a different way, between architecture, modernism, popular music and literature, with Concrete Landscapes by Laura Artigas and Luiz Ferraz. French artist Xavier Veilhan, who represented France at the 2017 Venice Biennale, opens the doors of seven modernist houses around the world in Architectones by Xavier Veilhan by François Combin. Dive into the fascinating world of renowned Japanese architect Tadao Ando in an exclusive documentary that explores his remarkable renovation of the Bourse de Commerce, under the critical gaze of maverick billionaire and passionate collector François Pinault (Le musée et le milliardaire anticonformiste by Olivier Lemaire). Syrian director Houda Kassatly's film Alep, revoir le Bimaristan Arghoun explores the future face of Aleppo through the eyes of the world's oldest hospital, Bimaristan Arghoun.


Artist portraits
There's no figure more mysterious and hyperbolized than the artist. It is with this premise in mind that ARTS.FILM continues to select the finest artist portraits. This fall, from the iconic Marilyn Monroe to the Dutch painter Vermeer, from the black sheep of Quebec cinema Jean-Claude Lauzon to David Hammons, the little-known leading figure of the Black Arts Movement at the center of Harold Crooks and Judd Tully's groundbreaking Canadian film The Melt Goes On Forever: The Art & Times of David Hammons, don't miss our selection of films that delve deep into the creative process.
Change the Gaze
Like Le FIFA, which celebrates diversity in all its forms, ARTS.FILM is committed to highlighting ever more voices, perspectives and stories. With this in mind, we present films that offer new perspectives, opening windows onto identities, cultures and territories that are all too little known. Presented as part of the carte blanche at the Institut du monde arabe in Paris during the last edition of Le FIFA, the film Lits défaits by Lebanese filmmaker Davina Maria explores the realities of LGBTQIA2S+ communities in the Arab world through a heart-rending diary. French-Egyptian filmmaker Anicée Gohar's Zip it plunges us into Egypt's creative and libertine youth through the eyes of a 26-year-old apprentice fashion designer. Presented as part of La Nuit de la danse at the 41st Festival, Frédéric Liver's Les quatre mille coups is a dance film like no other, following the quest of an ordinary dance lover to reproduce the movements of virtuoso dancer Duska Sifnios in the complex choreography of Maurice Béjart's Boléro. Joel Haikali's Invisibles KaunaPawa plunges into the heart of Namibia's majestic landscapes to explore the psyche of a post-apartheid nation in the throes of transformation.