The image of the lantern fish hints at the intent of this film: to illuminate the memory of past generations so they will not be forgotten. The historical context is evoked through the letters of young Casto Balsa, an ancestor of the filmmaker. Still a boy, Balsa was called up to fight in the Spanish civil war, and he wrote of his experiences in letters to his parents.
80
years later, the film director writes to his grandmother while he retraces the journey of his ancestor across Spain, visiting trenches and a war museum along the way. This epistolary film is a voyage into the past through an investigation of family memories, preserved archives, and a wish to reappropriate the collective memory.
Gijón International film Festival, Espagne (Nov,
2020
) Official selection, competition
Sheffield International Documentary Festival, England (June,
2020
) World premiere
| | |
| --- | --- |
| Director | Xacio Baño |
| Sound | David Machado |
| Cinematography | Lucia C. Pan |
| Decoration | María Lolo |
Present in these collections
Production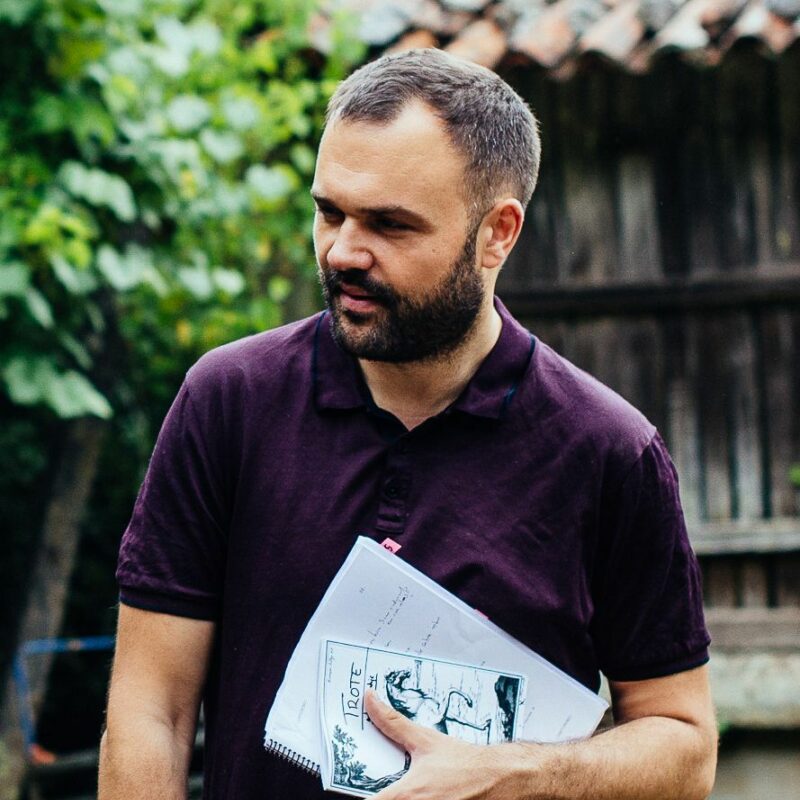 Xacio Baño
Xacio Baño
(Spain
1983
) studies cinematography and he specializes in film editing. He produces, writes and directs several short films among them ​
'
ECO
" (
2015
), ​
'
SER
E
VOLTAR
' (
2014
) and ​
'
ANACOS
'
(
2012
). He has taken part in several festivals such as Locarno, New directors / New Films — MoMA, San Sebastian Film Festival, Viennale, Clermont Ferrand, Telluride Film Festival, Mar del Plata,
BAFICI
, Slamdance, … ​
'
TROTE
', his first fiction feature film, premiered at Locarno film festival in
2018
.
Trote
(
2018
)
Eco
(
2015
)
Ser e voltar
(
2014
)
Anacos
(
2012
)
Estereoscopía
(
2011
)
You would like