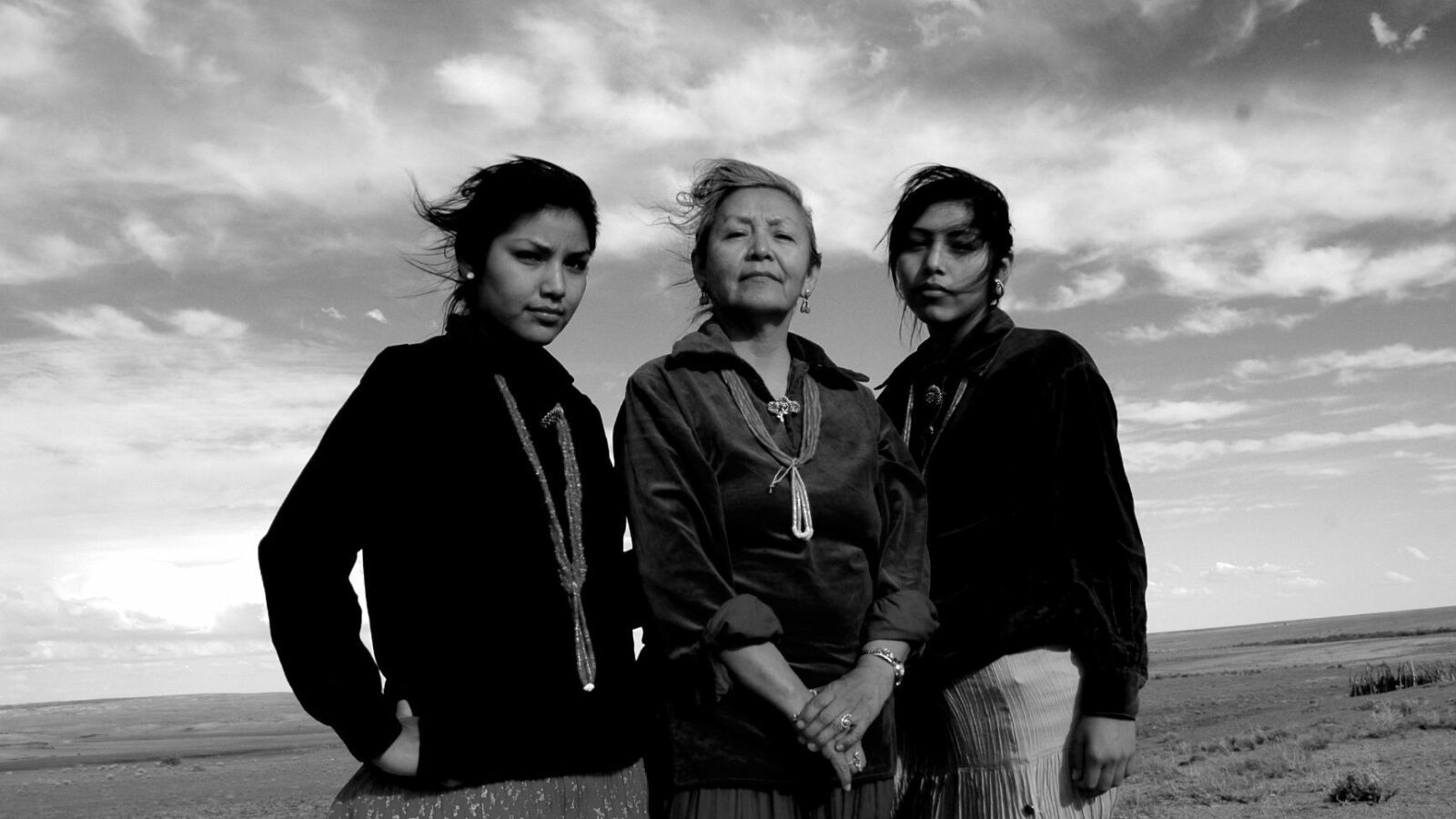 Carte blanche à Caroline Monnet
For its
39
th
edition,
FIFA
is honoured to offer a Carte Blanche to
Caroline Monnet
. The Anishinaabe and French multidisciplinary artist reunited eight films in her program entitled
Façonner l'avenir
(Shaping the Future).
​
"
Today, a new generation of Indigenous directors are producing stories in their image, successfully challenging stereotypes, and asserting the significance of narrative sovereignty and self-determination.
Their films take the form of personal narratives, with a desire for self-expression that seems to contribute to a general affirmation of identity. The personal and introspective approach brings needed authenticity to these powerful works, which extend well beyond simplistic cultural frames.
An experimental format linked to a documentary style is a recurrent characteristic of Indigenous films. The works are impressive for their cinematographic maturity and their aesthetic quality, perfectly combining sound and image to create unique and original films that often balance on the brink between cinema and art video. They offer an artistic gaze at contemporary issues and are helping to develop international awareness of filmmakers' responsibility to their community, of how worlds collapse under the weight of colonization, of generation gaps, and of the urgency for people to remember where they come from so they can reconnect with their languages, traditions, and territories. This alone confirms the position of these filmmakers as ground-breakers in overcoming the isolation and indifference that face Indigenous communities today.
This program offers an invitation to seek beyond the obvious, the dominant, and the strong, to take a closer look at what is hidden beneath the surface and hope to bring what was once marginalized back into the mainstream." -
Caroline MonnetShimasani
- Blackhorse Lowe.
USA
.
2009
.
15
min. English. English subtitles.
In the late
1920
s on the serene Navajo reservation, Mary Jane spends her time daydreaming and tending to her family's flock of sheep. When her older sister returns from boarding school with a world geography book, she reveals new worlds that are ​
"
just over the mountain." Conflicted by her obedient nature and her curious imagination, Mary Jane must privately decide to either maintain her lifestyle or depart into the exotic unknown.
L'amendement
 — Kevin Papatie. Canada.
2007
.
4
min. Anishnabe. French subtitles.
Four generations. Three boarding schools. Two cultures. One extinction.
Nikamowin
 — Kevin Lee Burton. Canada.
2007
.
11
min. Cree and English.
A linguistic soundscape comprised of the deconstruction and reconstruction of Cree narration dances with various manipulated landscapes. This audio-visual experiment begs questions of how languages exist, emerge, and survive. It is obvious that the altered and constructed Cree that the director ​
'
speaks' in this film is not one that conforms to the traditional constructs of the Cree language, but it does resonate deep enough to make us feel like we are hearing something that we truly understand – a message that begs lost language speakers to hear their inner song of pride so they can bring back the language that lives alone waiting in the darks of their spirits.
Jáaji Approx
- Sky Hopinka.
USA
.
2015
.
7
min. English. English subtitles.
Logging and approximating a relationship between audio recordings of my father and videos gathered of the landscapes we have both separately traversed. The initial distance between the logger and the recordings, of recollections and of songs, new and traditional, narrows while the images become an expanding semblance of filial affect. Jáaji is a near translation for directly addressing a father in the Hocak language.
Mobilize
 — Caroline Monnet. Canada.
2015
.
3
min. No dialogue.
An exhilarating journey from the far north to the urban south, guided expertly by those who live on the land and driven by the pulse of the natural world. Over every landscape, in all conditions, everyday life flows with strength, skill and extreme competence.
The Fourfold
- Alisi Telengut. Mongolia.
2020
.
7
min. Mongolian. English subtitles. Quebec Premiere.
Based on the ancient animistic beliefs and shamanic rituals in Mongolia and Siberia, here is an exploration of the indigenous worldview and wisdom. Against the backdrop of the modern existential crisis and the human-induced rapid environmental change, there is a necessity to reclaim the ideas of animism for planetary health and non-human materialities.
Hide
 — Sébastien Aubin. Canada.
2014
.
2
min. No dialogue.
The hand scraped hide of a barren-ground caribou spinning to the tune of the sparkling winter sky.
Ciudad Maya
- Andrés Padilla Domene. Mexico.
2016
.
24
min. Spanish. French subtitles. Montreal Premiere.
In the city of Merida, Mexico, a group of young urban Maya operate mysterious technological instruments to carry out a kind of archaeological survey of a ruined site. The film prowls the outer limits of science fiction and documentary to deconstruct the imaginary around Mayan culture and identity today.
Multidisciplinary artist originally from Gatineau,
Caroline Monnet
(Anishinaabe/​French) lives and works in Montreal. After studying at the University of Ottawa and the University of Granada (Spain), she pursued a career in visual arts and film. Her work has been presented in Canada and abroad, notably in Europe and the United States at the Sundance Festival,
TIFF
, the Whitney Biennale
2019
, as well as at the Schirn Kunsthalle Frankfurt, Musée d'art contemporain de Montréal, the National Gallery of Canada at the Toronto Biennale. In
2016
, she was selected for Cannes Film Festival's Cinéfondation residency in Paris. Monnet is a recipient of the Pierre Ayot Prize, and is also one of
25
artists selected for the
2020
Sobey Art Award.
Director

Sébastien Aubin,

Caroline Monnet,

Kevin Lee Burton,

Alisi Telengut,

Andrés Padilla Domene,

Sky Hopinka,

Blackhorse Low,

Kevin Papatie
You would like