The works of Ludwig van Beethoven are among the most played and the most listened to, and his personality has always been a subject of fascination and admiration. What has made his music so universal and timeless? Who is the person hidden behind this musical genius?
Beethoven Reloaded
explores these questions by talking to audiences and performers around the world. At the same time, critics and historians retrace Beethoven's career and highlight the revolutionary and avant-garde aspects of his music, as we listen to his best-known pieces for piano, chamber group, and symphony orchestra. A spectacular documentary that casts a contemporary eye on the ​
"
Beethoven phenomenon" and is addressed to both music lovers and the general public.
| | |
| --- | --- |
| Director | Andy Sommer |
| Editing | Dirk Seliger |
| Concept | Julia Spinola |
| Sound | Christoph Wonneberger |
| Sound mixing | Karl Atteln |
| Cinematography | Ulf Wogenstein |
Production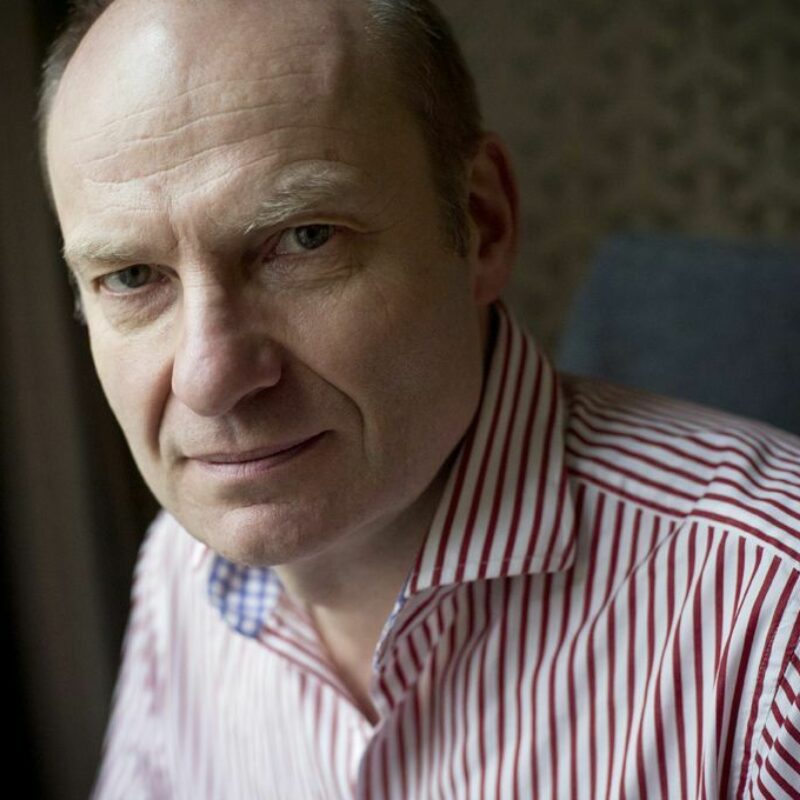 Andy Sommer
Imbued with an exceptional musical environment,
Andy Sommer
has made it his favorite subject. He is fascinated by image and finds his inspiration in music. His visual expression is intimately dedicated to music, mixing both figuration and narration.
After his years at
IDHEC
(now
FEMIS
), he started a career as a producer and director of commercials (Novalis Production) and interactive fictions (Cité des Sciences et de l'Industrie).
Since then, he has explored the world of music through various film and television genres:
- He has made major international documentaries with musicians such as Roberto Alagna, Van Cliburn, Placido Domingo, Mikhail Rudy and Jordi Savall. He has also made portraits of composers such as Beethoven, Berlioz, Boulez, Mahler, Schubert et Wagner, and fictions like
Robert's Rescue
(with Simon Callow) and
Le Carnaval des animaux
(with Smaïn). Often in the form of feature films, his works meet a large audience and obtain numerous awards (Golden Prague,
MIDEM
, Prix Italia).
- He captures the performances of the greatest contemporary artists in prestigious venues : La Furla dels Baus, Denis Podalydès, Arvo Part, Olivier Py, Dimitry Tcherniakov or Robert Wilson, in Aix en Provence, at Bolchoï, at the Comédie Française, in Jérusalem, in Orange, in La Scala de Milan or in Verone. Genuine cinematographic creations, his films are broadcast on television and in theaters.
- He films, for the great classical stars, concerts entirely staged for the shooting which allows him a total control and a creative freedom : Claudio Abbado (Schubert), Daniel Barenboïm (
32
sonatas by Beethoven), Laurence Equilbey (Transcriptions), Ron Geesin (Atom Heart Mother /​Pink Floyd), Lang Lang (in Versailles), Anne-Sophie Mutter (complete Mozart set), and Jonas Kaufmann (La Dolce Vita, Berlin). Resolutely modern, these films are conceived in a radically visual and personal style.
Andy Sommer
is currently developing two fiction projects for the big screen.
Biographies have been provided by third parties.
Wagner, un génie en exil
(
2012
);
Pink Floyd, Atom Heart Mother
(
2011
),
Jeunes chefs de demain
(
2010
);
Mahler, Autopsie d'un génie
(
2008
);
Moussorgski On the Rock(s)
(
2006
).
You would like