In the summer of
2020
, choreographer Danièle Desnoyers fell under the spell of a parcel of forest nestled along the St. Lawrence River. A place of strange beauty where nature reclaims its rights over the remains of a former shipyard located on Île d'Orléans in the Parc Maritime de Saint-Laurent, La forêt des lisses becomes the setting for a first creation based on landscape scenography. Danièle Desnoyers creates a poetic work, directed by Marjorie de Chantal, and performed by Myriam Arsenault and Nicolas Patry to music by Ben Shemie.
Director

Marjorie De Chantal

Editing

Marjorie De Chantal

Camera

Marjorie De Chantal

Choreography

Danièle Desnoyers

Cast

Myriam Arseneault,

Nicolas Patry

Concept

Danièle Desnoyers

Costumes

Angelo Barsetti

Music

Ben Shemie
Present in these collections
Production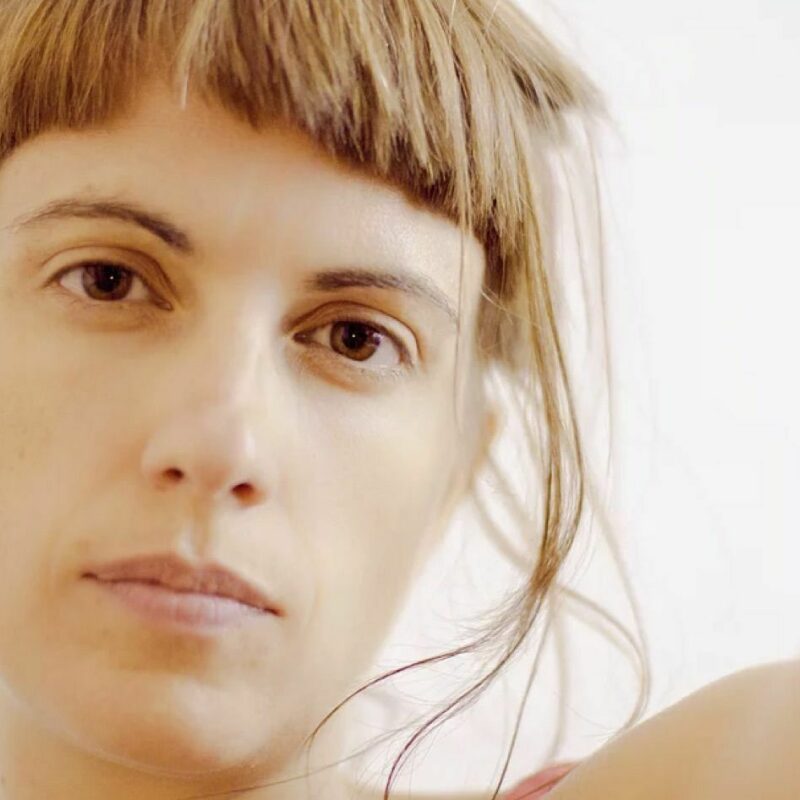 Marjorie De Chantal
Multidisciplinary artist, photographer, videographer, Marjorie de Chantal is fascinated by the interstices between intimacy, silence, the malleability of time and imprint. In an often intimate and carnal approach, fragments of histories and places intersect. These places are refuges made up of multiple spaces imbued with memory, influenced by the passage.

Her work revolves around the organic relationship between sound and image and is distinguished by a sensitive gaze, most often focused on the subconscious. These works continually connect two temporalities occupying the same space; one building around present events and the other manipulating elements of the past.

From a perspective where intention mingles with the accident, her synergistic practice questions and confuses perceptions. Then, in a universe of textures evoking a certain sensuality, the subject articulates and freezes in a silence charged with memory and expectation.

Biographies have been provided by third parties.
You would like