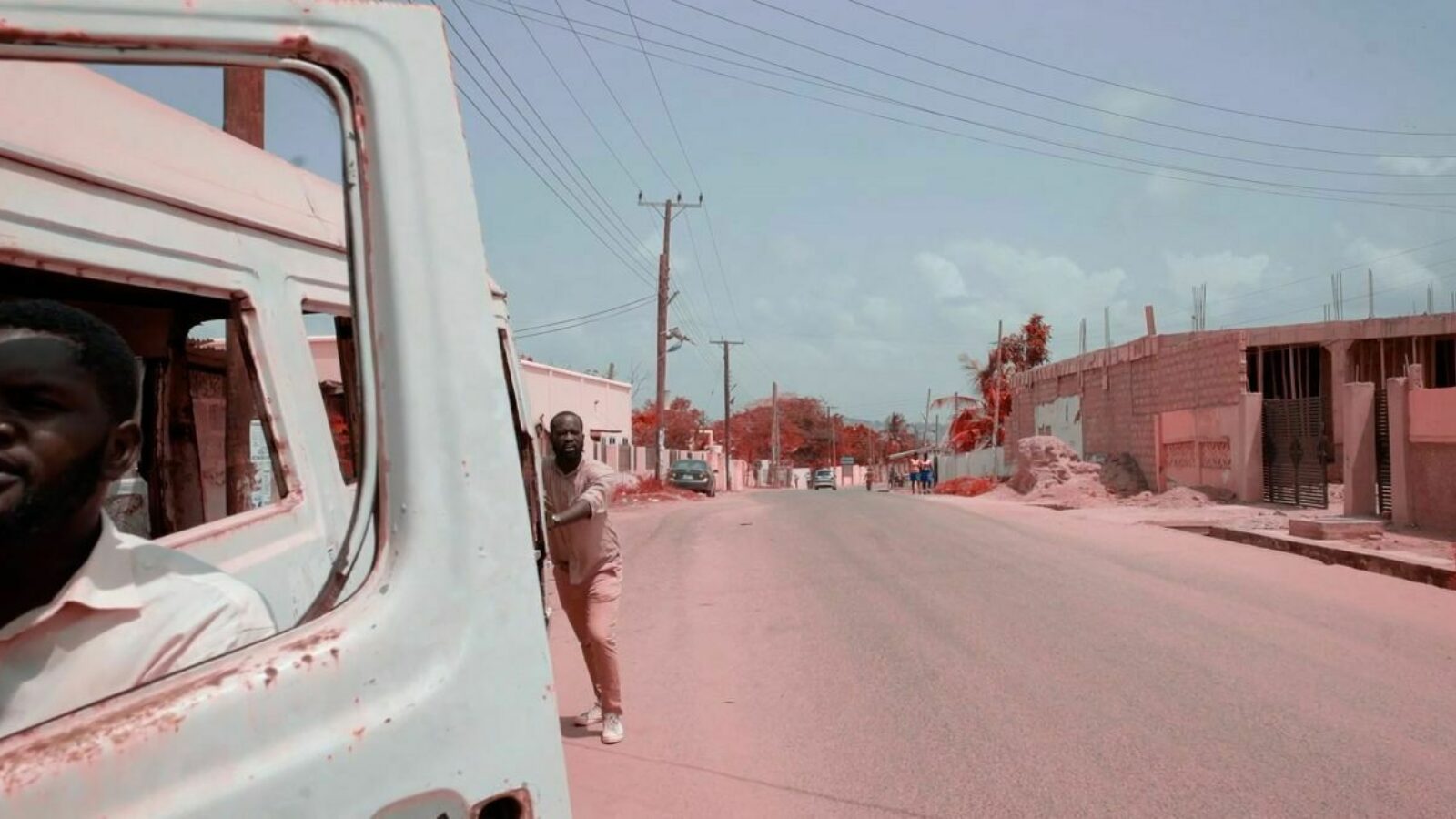 M

3

NSA — Forward
Irène Donati,
Bondzie Mensa Ansah
This video
is presented as part of the free
Pop-up programming
from March
16
to
26
,
2022
from
11
:
00
am to
6
:
00
pm in the
Tudor Hall
at
Holt Renfrew Ogilvy
.
Shot in Dansoman, a neighbourhood in Accra, Ghana, which has birthed many music artists developing their craft over the years.
The protagonist,
M

3

NSA
, walks out from No
1
Mango Street, the address he grew up in and the title of his first acclaimed and
MOBO
nominated album. The reference is already enough to give an apt and symbolic meaning to the visual for a song called
Forward
. The neighbourhood of Dansoman is not one we see in recently celebrated campaigns portraying Ghana as a fashionable city. Once residential and green, the community has been exploited, and it's hardly recognisable to
M

3

NSA
. The cinematography of the short film places the story in an undefined time in history, and the colours we experience are not the typical ones we are exposed to when in Accra. It's a surreal journey where the artist sees reality differently from us. He keeps walking and encounters weird scenes and characters, with someone following him and observing, inviting us to keep going forward in a walk towards self-discovery in an ever-changing environment.
Director

Irène Donati,

Bondzie Mensa Ansah,

Bondzie Mensa Ansah

Script

Bondzie Mensa Ansah,

Irène Donati

Production

Mawuli Akpabi

Production Manager

Percy Osei Appiah

Editing

Bondzie Mensa Ansah,

Ivan Ayitey,

Irène Donati

Camera

Odartey Aryee

Colorization

Ivan Ayitey
Production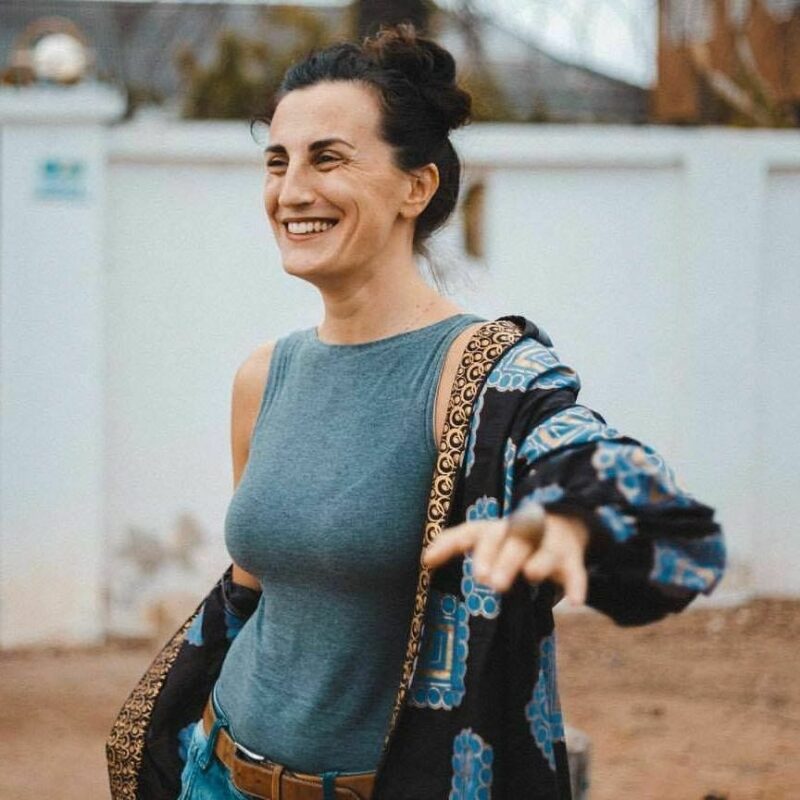 Irène Donati
Irene Donati
has been instrumental in the creative development of many Ghanaian artists since moving to Ghana in
2013
to further pursue her career in Advertising. The
Forward
music video is her directorial debut. With
M

3

NSA
she was able to express her understanding of visual language. She co-produces and co-writes videos and content with
M

3

NSA
. Together they have also ideated and produced the documentary
a‑Live
, awarded the
PRS
Open Fund for Music Creators, currently in post-production.
Biographical notes provided by the film production team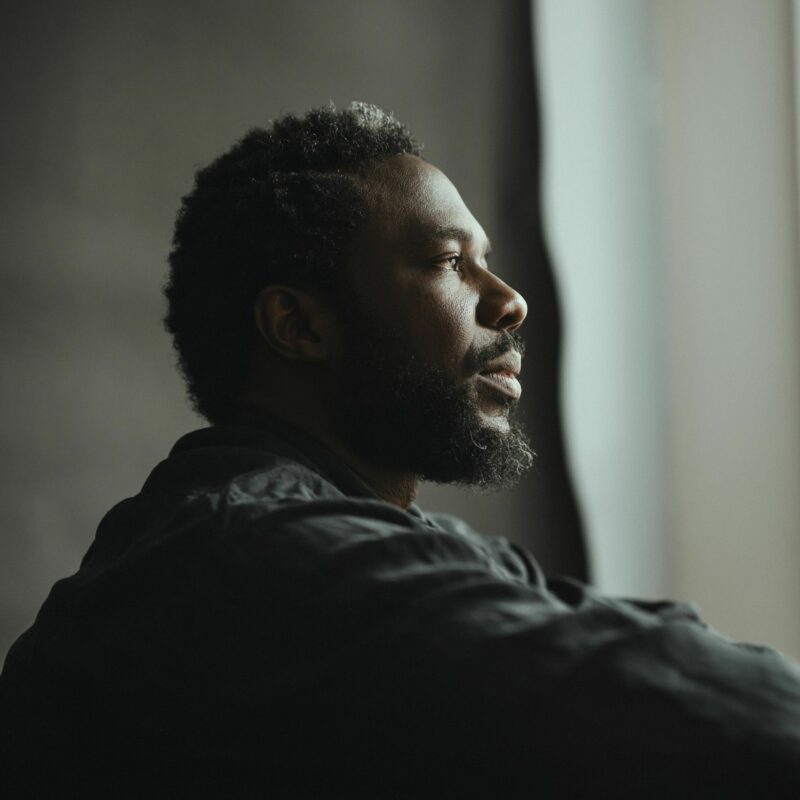 Bondzie Mensa Ansah
M

3

NSA
is a British Ghanaian musician, producer and video-maker. In
2010
M

3

NSA
co-wrote, co-produced and starred in what we call today a Visual Album, the first musical in Pidgin English
Coz Ov Moni
, followed by
Coz Ov Moni
2
in
2013
creating a cult following for both films, and the band
FOKN
Bois. This changed the trajectory of
M

3

NSA
's creative expression, making him an active part of the visual developments of all his music videos and content. In
2018
he directed the video for
Switch On
featured in the documentary
Contradict
, an important piece of storytelling about the contradiction in the narratives about the African Continent. He co-directed and co-produced all the music videos for his band
FOKN
Bois and his new release
BONDZIE
.
Biographical notes provided by the film production team
Selected productions:
Switch on
(
2018
)
Coz Ov Moni
(
2013
)
Coz Ov Moni
2
(
2013
)
Pull Your Strings
I No De Bed
You would like