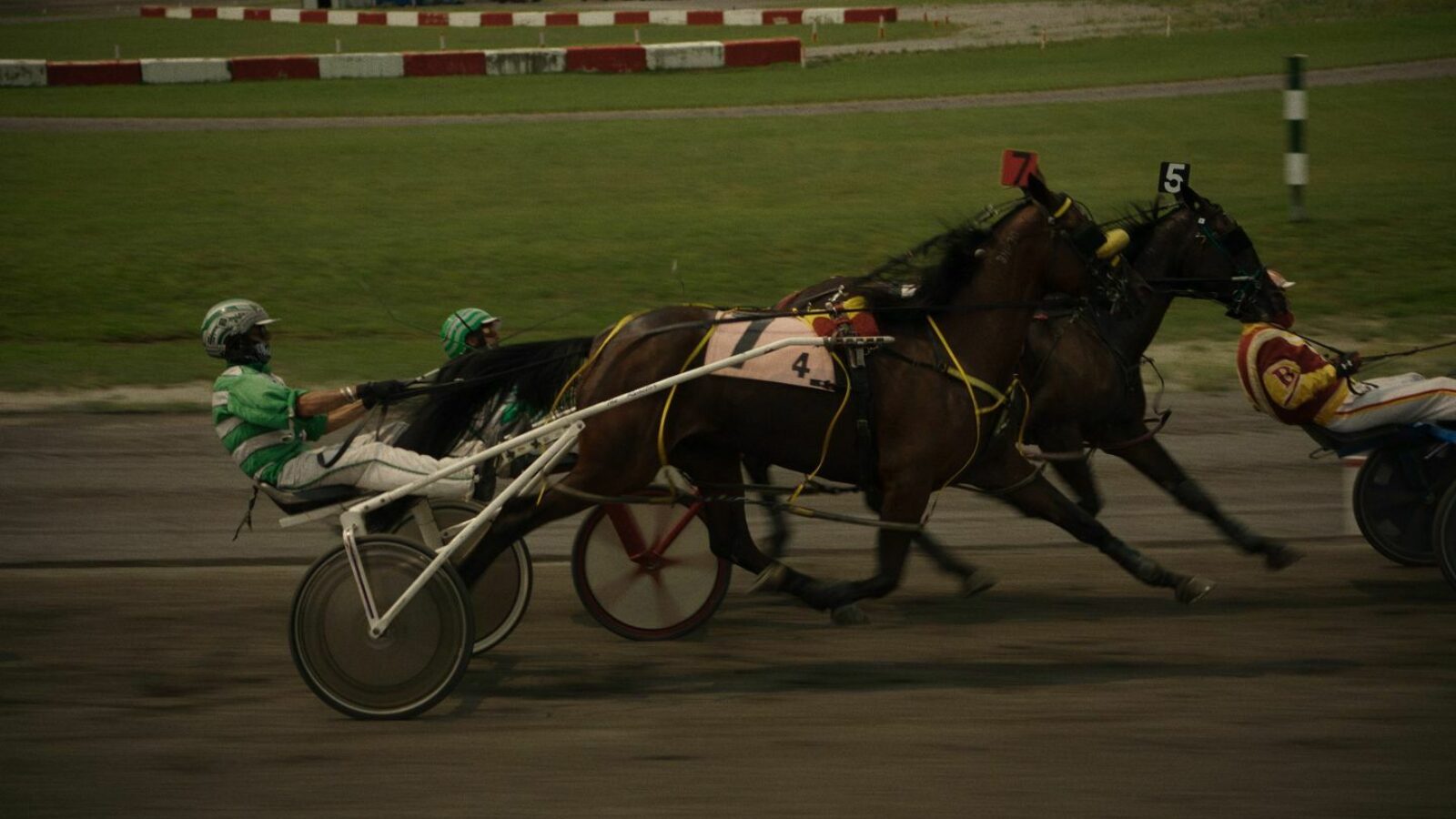 Secret Witness — Secret Witness
Marianne Métivier,
Félix Gourd
This video
is presented as part of the free
Pop-up programming
from March
16
to
26
,
2022
from
11
:
00
am to
6
:
00
pm in the
Tudor Hall
at
Holt Renfrew Ogilvy
.
Between jealousy and desire, a groom's obsession takes precedence over its reality. From the paddock to the race track,
Johnny
prepares the horses to win. He watches the runners defiantly, he whispers a secret to his horse. When the sun goes down, under the canvas of a blue sky, a white mare walks towards him.
Director

Félix Gourd,

Marianne Métivier

Director of Photography

Samuel Trudelle

Production

Samuel Trudelle

Editing

Marianne Métivier,

Félix Gourd

Camera

Mathilde Lytwynuk,

Hubert Auger

Colorization

Marc Boucrot

Cast

Charles Etienne Ménard,

Samuel Fillion

Music

Secret Witness

Costumes

Justine Guay,

Constance Chamberland

Other

Max Hart,

Fiona Cully,

Jeanne Gariépy,

Gabriel Reichhold
Production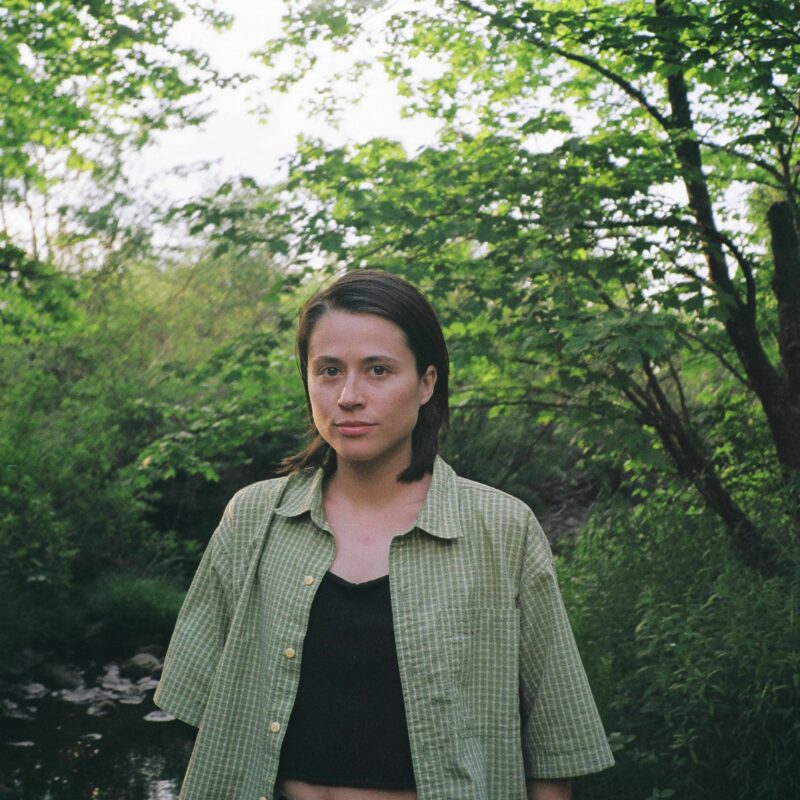 Marianne Métivier
Marianne Métivier
is a director of Tio'tia:ke/Montreal. In
2016
, she graduated from the Cinema program at the University of Quebec in Montreal. Her latest short film,
Celle qui porte la pluie
(
2019
) is notably selected in competition at the Berlinale in
2020
. She is currently developing her first feature film
Une Splendeur de vivre
which was selected at the
TIFF
Filmmaker Lab (
2021
), where she was honored to receive the
TIFF
Worb Filmmaker Fellowship. She is also working on her first documentary
Back Home
for which she received a development grant during the
RIDM
Talent Lab (
2020
).
Biographical notes provided by the film production team
Celle qui porte la pluie
(
2019
)
Le Passage de l'oiseau migrateur
(
2016
)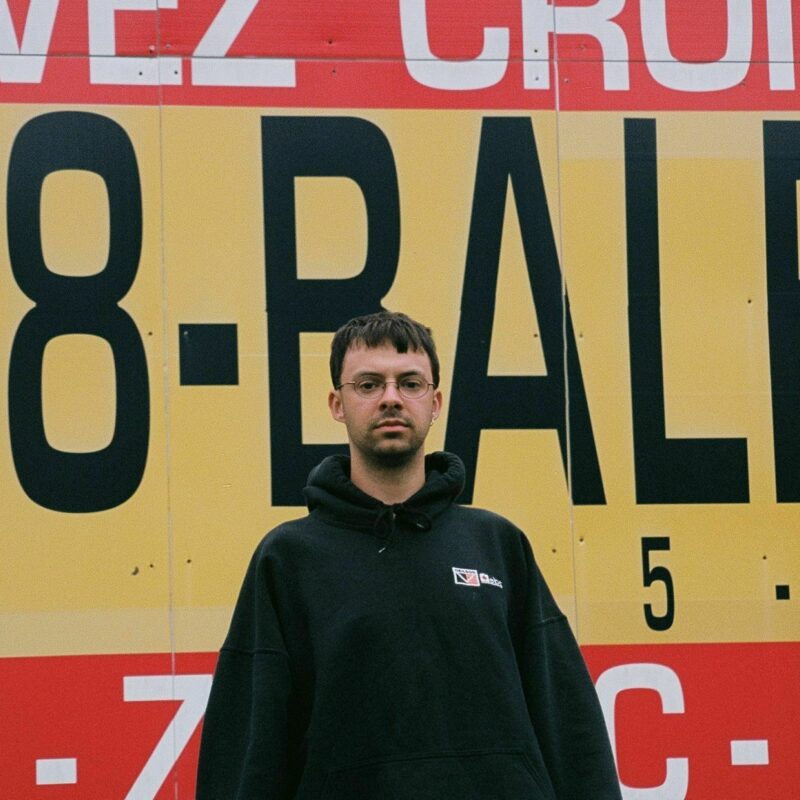 Félix Gourd
Félix Gourd
is a multidisciplinary artist from Tio'tia: ke / Montreal. Coming from a school career in classical percussion, he then turned to digital visual arts which led him to work with various creation platforms: video art, installation, vjing, music video, video scenography and staging of music shows. Following an audio-visual performance at Mutek Mexico in
2017
with his collective
Musique Nouvelle
, he decided to completely turn to the exploration and production of electronic music. However, he continues to work on visual projects through his collaboration with Marianne Métivier.
Biographical notes provided by the film production team
You would like