The battle between Tancred and Clorinda is one of the most challenging scenes in
Jerusalem Delivered
. The crusader and the Muslim princess fall in love on the battlefield but decide to fight each other to the death; in the clash of cultures and religions, honour proves stronger than love. This scene is at the heart of
Tancrède
, a text written in
1701
by Antoine Danchet for the opera by André Campra. In
2016
, Lucia Ronchetti, one of Italy's foremost composers, revisits the text to compose the chamber opera
Rivale
, a monodrama for soprano, cello, brass ensemble, and percussion. Giulio Boato's dreamlike film based on the musical score creates a vortex of sensations and emotions, striking a balance between music, theatre, and cinema.
| | |
| --- | --- |
| Director | Giulio Boato |
| Artists | HsiaoPei Ku |
| Sound mixing | Lorenzo Danesin |
| Cinematography | Alberto Girotto |
| Music | Lucia Ronchetti |
Present in these collections
Production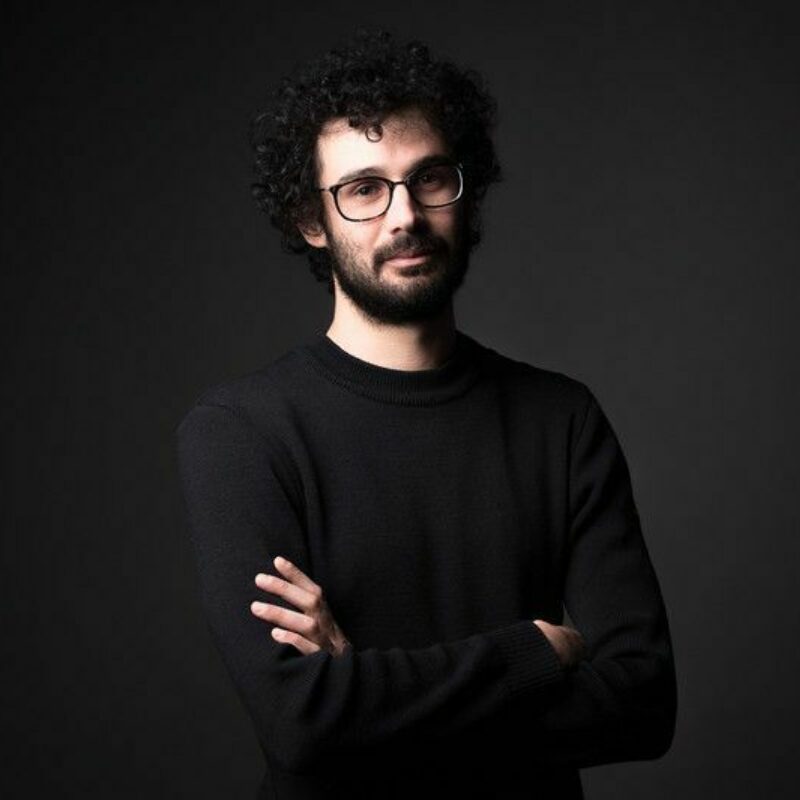 Giulio Boato
Giulio Boato studied performing arts at the universities of Venice, Bologna, Bordeaux and Paris, and he now lives between Italy and France. In
2015
, he directed his first documentary: a portrait of the controversial artist Jan Fabre, which won the award for best film on art at the Conversazioni video festival in Rome. He continued his collaboration with Fabre by making two short films about his Italian exhibitions
Among Spiritual Guards
(Florence,
2016
) and
Glass and Bones
. In
2018
, Giulio Boato presented
THEATRON
, a film about Italian director Romeo Castellucci, in New York, which won Best Feature Documentary in London at the New Renaissance Film Festival and Best Performance Film in Los Angeles at the Fine Arts Films Festival. In
2019
, he released
Shiro Takatani, between nature and technology
selected in competition at the
2019
International Art Film Festival, Master of Art Film Festival
2020
(Sofia) and screened in Italian premiere at Romaeuropa Festival, introduced by composer Ryuichi Sakamoto. At the same festival he presented
Rivale
, a film-opera with music by Lucia Ronchetti. With Lorenzo Danesin, he directed
L'uomo che cammina
, an immersive video-installation based on the homonymous landscape performance by
DOM
‑, selected in competition at the International Art Film Festival in
2021
.
Biographies have been provided by third parties.
Trenodia
(
2019
);
Rivale
(
2019
);
L'uomo che cammina
(
2019
);
Shiro Takatani. Tra natura e tecnologia
(
2018
);
Ragazzi
(
2018
)
You would like