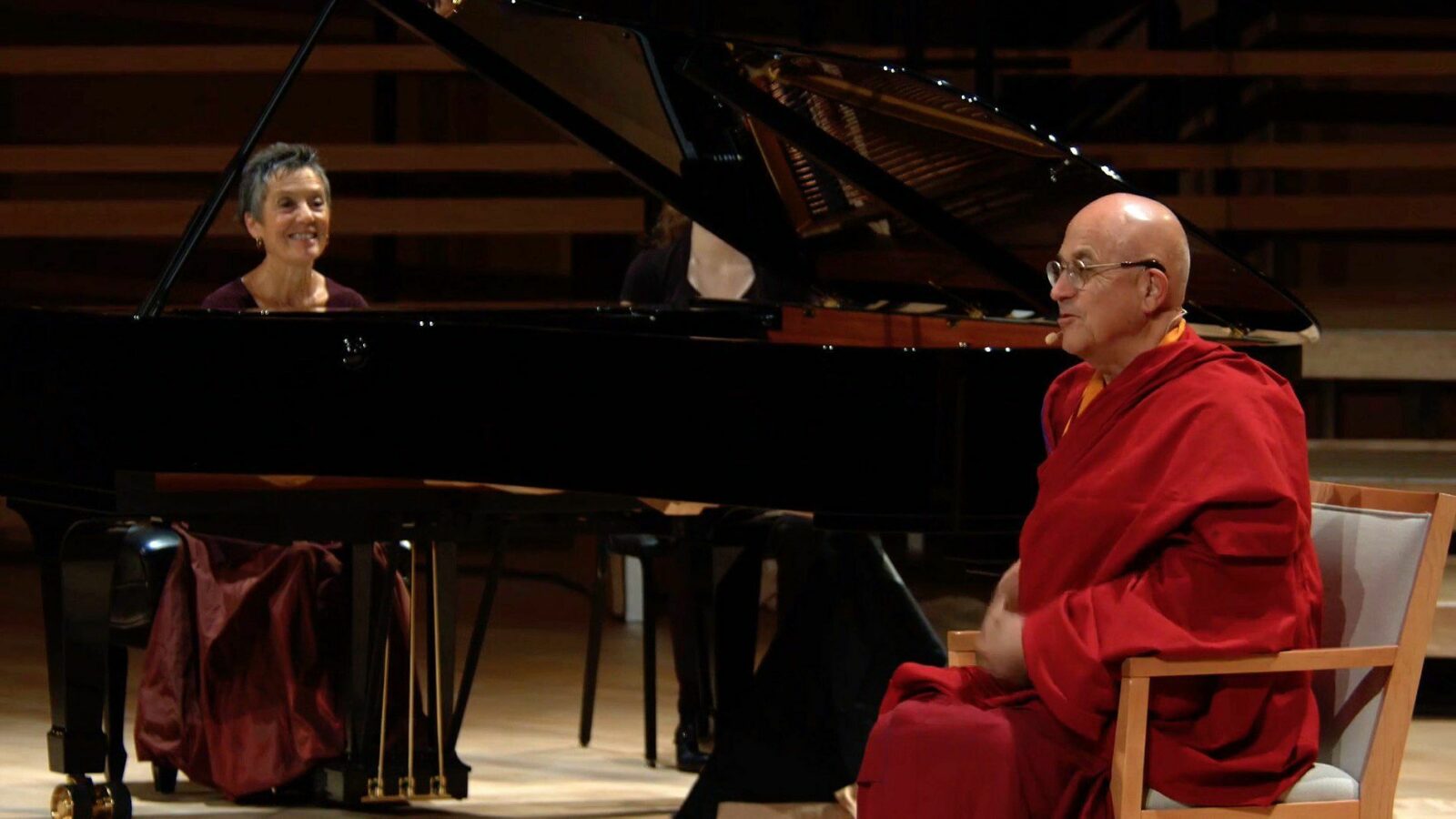 A lover of classical music, Matthieu Ricard had long dreamt of performing a concert for the benefit of humanitarian works. Having abandoned his passion for Himalayan summits, he had shelved his project. And then he met Maria João Pires. An exceptional pianist, Maria João Pires has long practiced meditation and considers classical music as a tool for mutual aid and therapy, sharing in this the altruistic vision of the philosopher monk. These two were meant to meet.

Following acclaimed encounters at the Palais des Beaux-Arts Bruxelles (Belgium) with the Dalai Lama in attendance, at the Théâtre antique d'Arles and in Salle de l'Institut in Orléans (France), Concert-Meditation was recorded live at the Maison symphonique de Montréal (Canada) as part of a memorable concert event weaving together carefully selected Preludes and Fugues from J.S. Bach's Well-tempered Clavier, and from Schubert's Impromptus with meditative reflections by Matthieu Ricard. A unique musical experience, which gradually turns into mindful listening and meditation, while nurturing reflection on altruism, and caring.
Director

Claudine Gamache

Editing

Benoît Guérin

Sound Recording

François Goupil

Camera

Sébastien Duchesneau,

Giulia Frati,

Fanny Leblanc

Colorization

Benoît Guérin

Cast

Maria Joao Pires,

Matthieu Ricard

Technical Direction

François Goupil

Concept

Maria Joao Pires,

Matthieu Ricard

Manager

Benoît Jolicoeur

Lighting

Zaki-Paul Salib

Programming

Pascale Demers (Karuna Canada)

Other

Benoît Guérin
Present in these collections
Production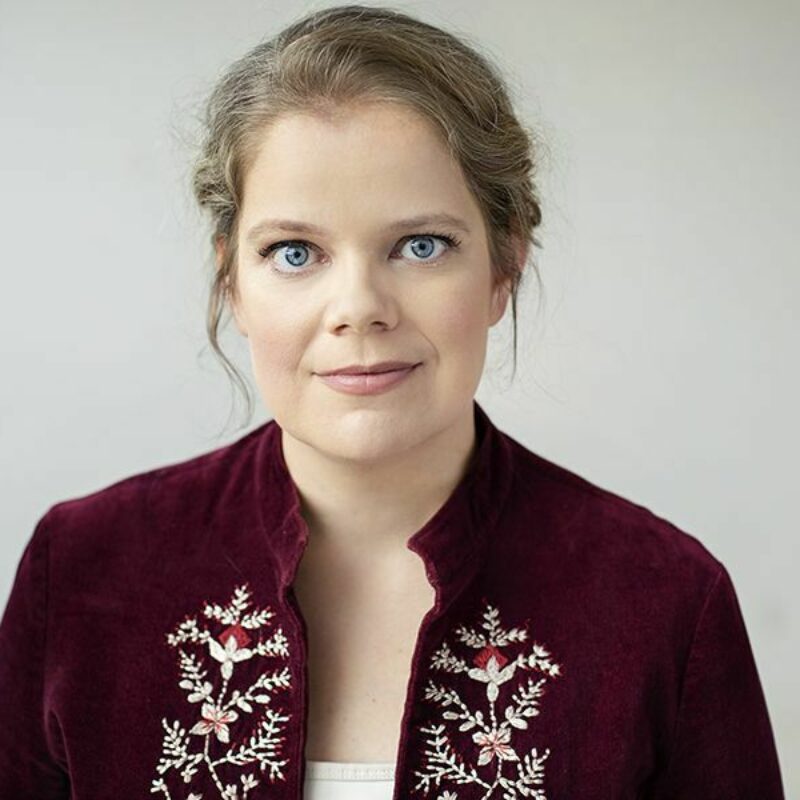 Claudine Gamache
A University of Georgia graduate, Claudine Gamache (Doctor of Musical Arts) makes the best of her in-depth knowledge of the classical repertoire to convey each composer's style in images. Involved with ProdCan since
2017
, she has directed more than sixty concert captures with prestigious ensembles such as the Orchestre symphonique de Montréal, Orchestre symphonique de Québec, Les Violons du Roy, Opéra de Québec and the Festival international du Domaine Forget, among others. Her concert films have been showcased on the TV-Web channel Mezzo/Medici.tv and via Ici Radio-Canada's platforms (
ARTV
, tou​.tv, Ici Musique).
Biographies have been provided by third parties.
Volumina : Festival Montréal Nouvelles Musiques

(

2021

);

Les Violons du Roy / Charles Richard-Hamelin

(

2020

);

Concert-méditation

(

2019

);

Duo Lortie-Mercier plays Rachmaninov

(

2019

);

Duo Lortie-Mercier : Debussy, Ravel

&

Arensky

(

2019

);

Charles Richard-Hamelin /

OSM

: Chopin Concertos

1

 – 

2

(

2018

);

Kent Nagano conducts Bartok

(

2018

)
You would like