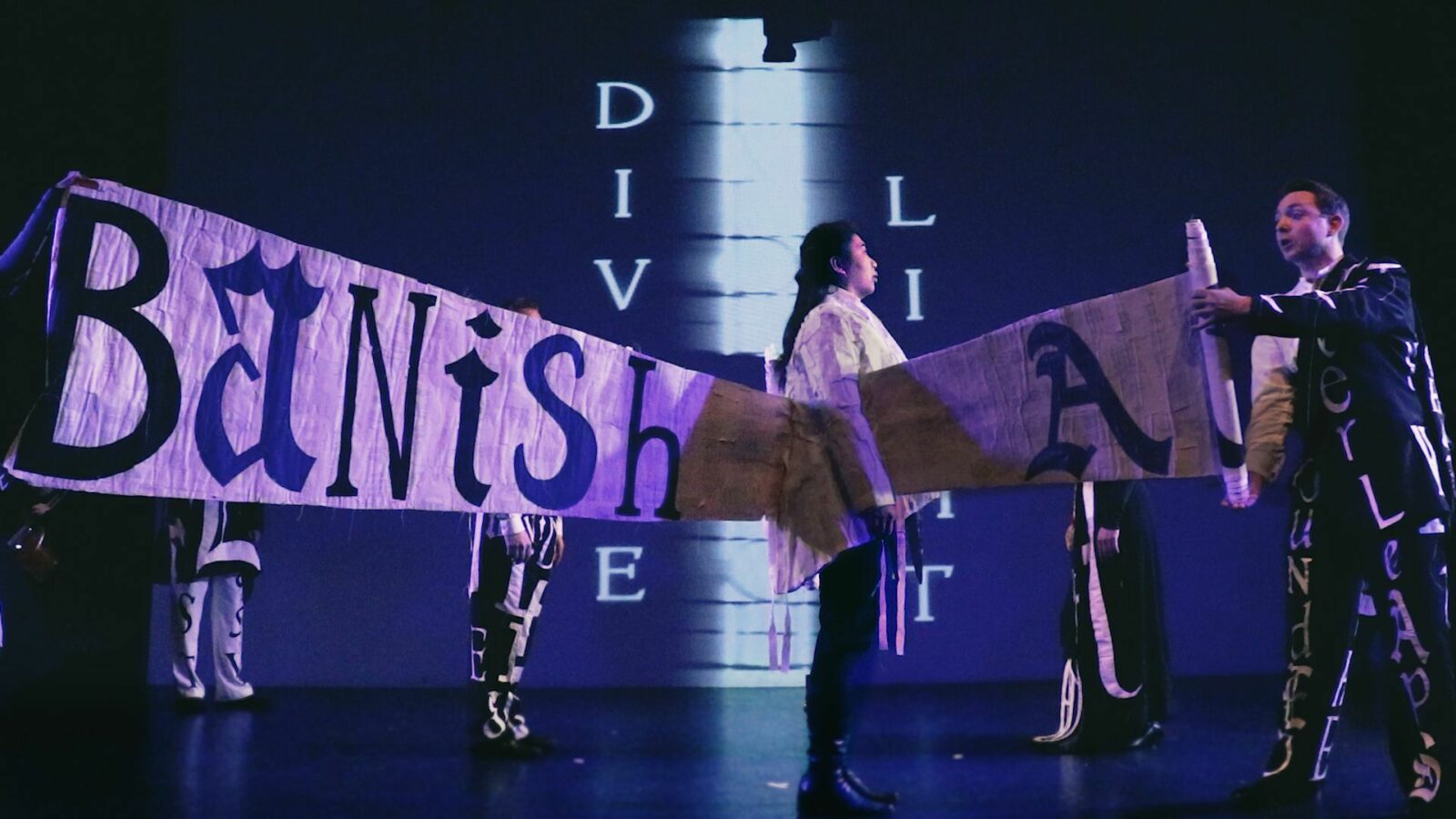 Divide Light Film
Ed Robbins
Divide Light Film
is an opera created by visual artist Lesley Dill and composer Richard Marriott based on the poems of Emily Dickinson. A true multimedia performance, featuring eight singers from the New Camerata Opera Company (New York) and the Curiosity Cabinet String Quintet, this work transcends, and shatters, the form of the opera. Dickinson's poems are sublimated in a remarkable scenography with a captivating musical score that incorporates classical, jazz, and Balinese influences. Beyond the recording of the performance, the film takes as its starting premise the viewer's selective attention moved by the performers' voices, the projection of images and poems, and the ​
"
manuscript" costumes, while fostering their perception of the total world that it creates. The twelve composed pieces form a crescendo rising from blackness, fear, and isolation to ecstasy. A spectacle that leaves no one unmoved.
Director

Ed Robbins

Editing

Ed Robbins

Cast

Victor Khodadad,

Julia Tang,

Barbara Porto,

Eva Parr,

Scott Lindroth,

Alexandra Lang,

Stan Lacy,

Whitney George,

Eric Bagger

Concept

Lesley Dill

Cinematography

George Steptoe,

Ed Robbins,

Allison Lau,

Ben Jorgensen,

Raishad Hardnett

Animation

Laura Oxendine,

Ben Schellenpeffer

Costumes

Dill Lesley

Music

The Curiosity Cabinet,

Richard Marriott

Other

Sarah Fraser,

Sarah Dixey
Present in these collections
Production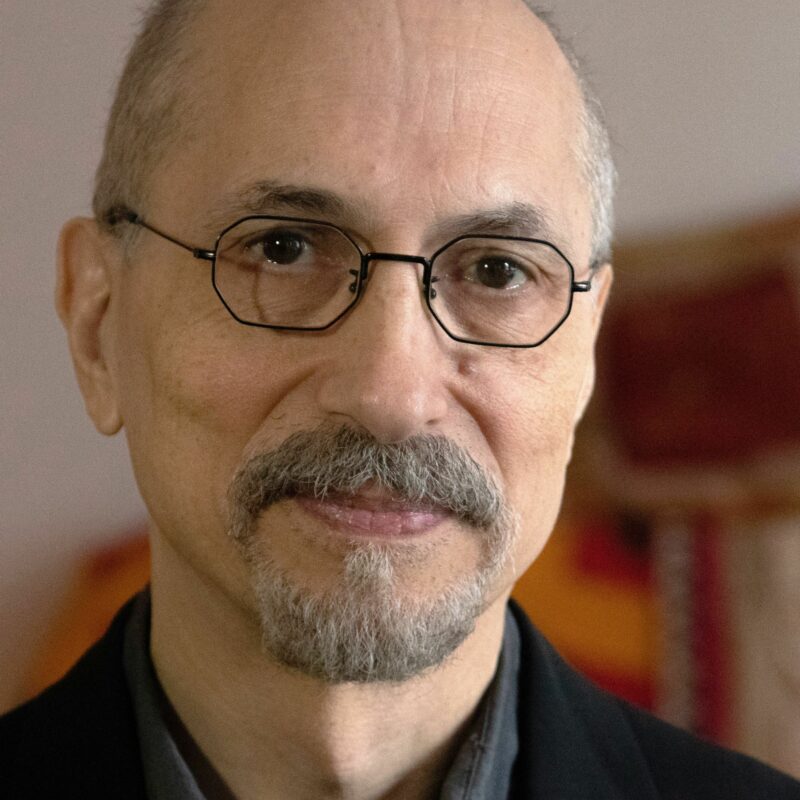 Ed Robbins
Ed Robbins
is a multi-award winning documentarian. Awards for his work include an Emmy, Cine Eagles,
GRACIE
GLAD
,
BANFF
Awards, Best Doc Rome Festival (Feature),
BAFTA
Nominee and others. He has worked as a writer-director and also as a ​
"
one-man-band" in numerous crisis zone regions. His decades of work in television and for the NYTimes include a profile of soldiers in Iraq's civil war; in Kabul he captured the story of a young Afghan singer in a circus school for children; in Pakistan's Northwest Territories he explored the Taliban's grab for political power. Working across the world and throughout America,
PBS
,
BBC

2
, Channel
4
UK
, National Geographic, The NYTimes, Time Magazine, Discovery,
ABC
,
NBC
,
WCBS
and other leading outlets have commissioned him as Writer-Director.
Mr. Robbins is also a Fine Arts college graduate, he conceived and directed the many animations that form the backdrop for Divide Light. His art related films profile musicians, artists at work, and performances and have been shown in dozens of Museums across the
USA
. Since
2011
he's been an Adjunct Professor at Columbia U. Graduate School of Journalism
Biographical notes provided by the film production team
Selected films:
Afghanistan: Defying Silence
(
2010
)
Iraq's Lost Generation
(
2008
)
Reinventing the Taliban?
(
2004
)
Pakistan: On a Razor's Edges
(
2004
)
Trauma: Life in the
ER
(
1997
)
You would like