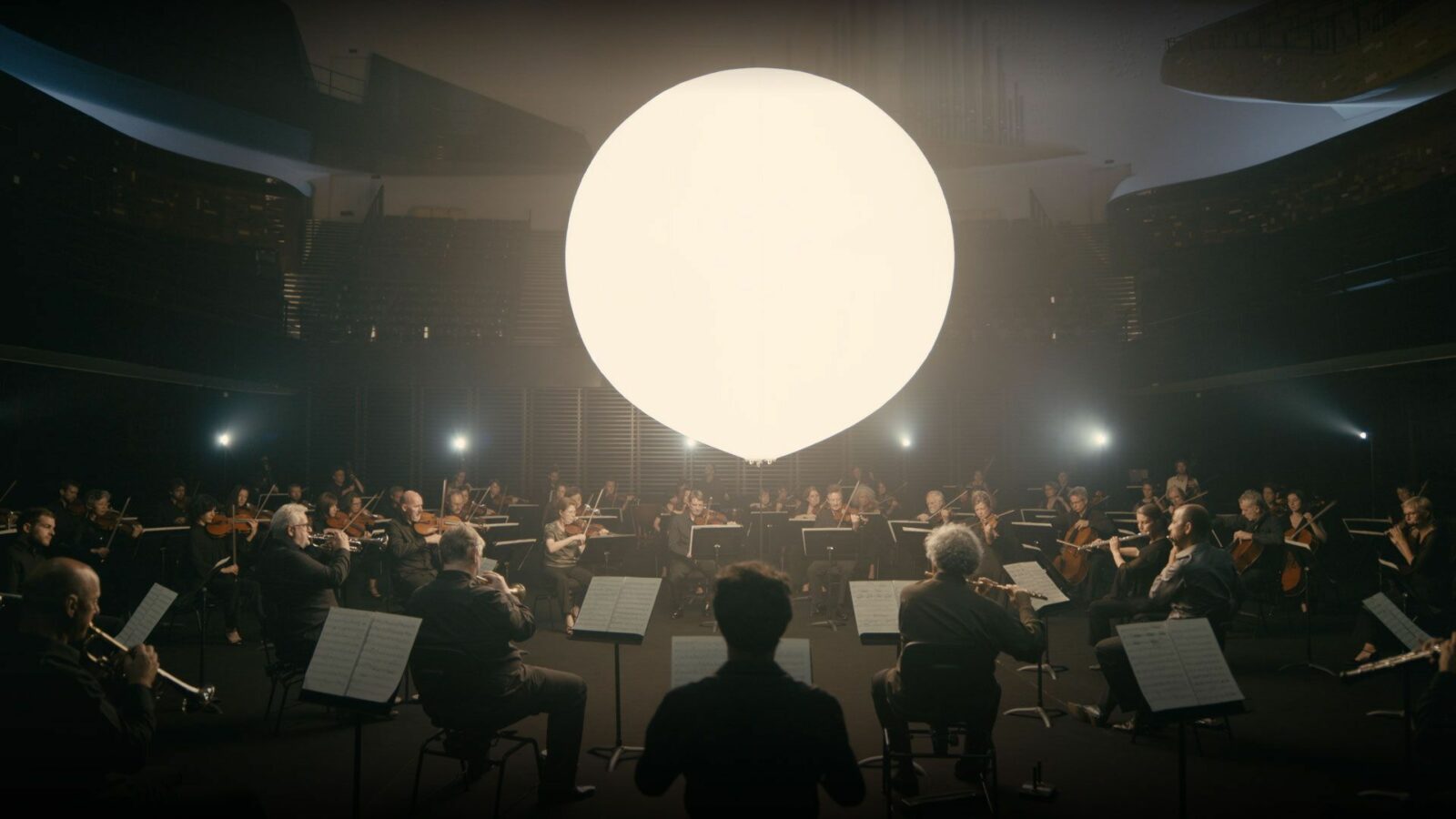 Quinte et sens : les éléments philharmoniques
Gordon,
François-René Martin
Quinte

&

Sens

sets out to rethink the orchestra's relationship with the image and to create a visual score that carries all the power of a repertoire. In a similar vein to the films of Karajan and Clouzot, this work is a symphony of the imagination, a story of music in creation. The Orchestre de Paris makes a sublime return to its beloved Philharmonie with a grand, impressionistic musical fresco inspired by the four elements, featuring excerpts from Stravinsky's ​

"

Firebird" and ​

"

Rite of Spring" as well as Debussy's ​

"

La mer" in full. Deprived of its ​

"

home" during the first lockdown, the Orchestre de Paris reclaims La Philharmonie with gusto. From dawn until dusk, its musicians plot a musical journey from the cellar to the roof, via the magnificent concert hall and the labyrinth of passages.
Director

Gordon,

François-René Martin

Production

ARTE France,

Camera Lucida Productions,

Orchestre de Paris,

Philharmonie de Paris

Editing

Damien Duflos de Saint Amand

Lighting

Christophe Graillot
Present in these collections
Production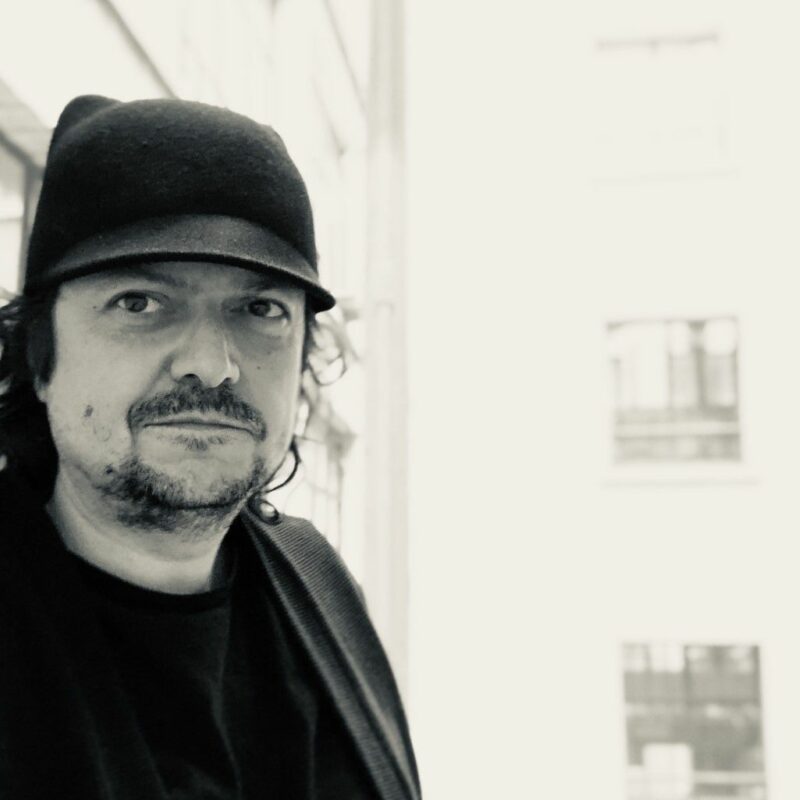 Gordon
Available in French onlyGordon
: ​
"
Après des études de graphisme à l'École Estienne à Paris, je me spécialise dans l'habillage télévisuel. J'habille et crée de nombreuses identités de chaînes de télévision et en supervise la direction artistique (France Télévisions, Radio Canada, Prime be, M
6
music…). Ce métier me mène à la réalisation. J'écris et réalise des programmes culturels. C'est ainsi que naissent les films et leurs applications iPad."
Biographical notes provided by the film production team
Selected films:
L'enfant et les Sortilèges
(
2019
)
Le crépuscule des Dieux
(
2019
)
Pierre et le loup
(
2014
)
Les quatre saisons d'Antoine
(
2012
)
Le Carnaval des animaux
(
2011
)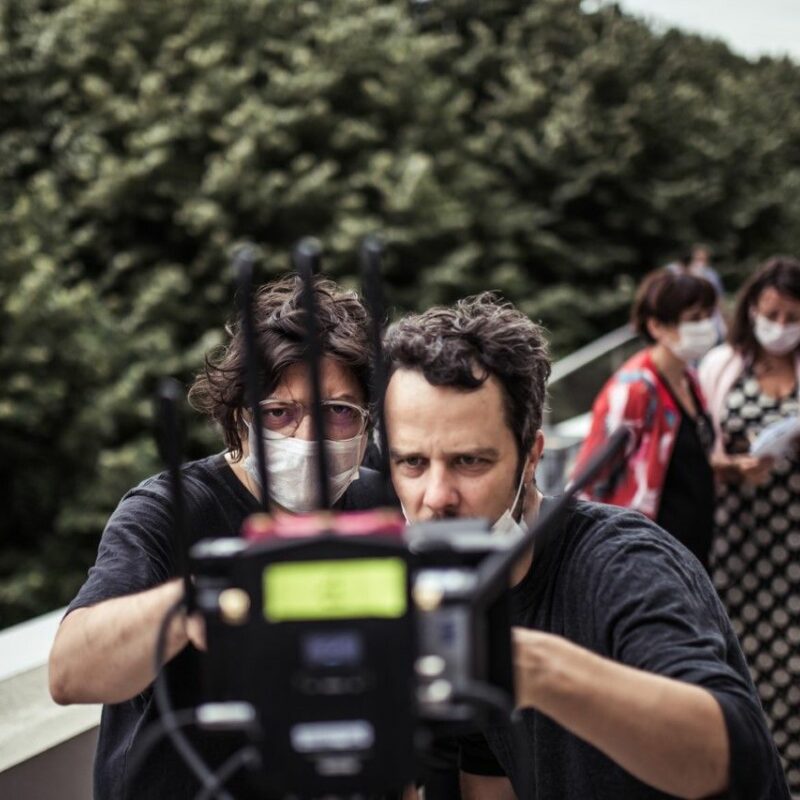 François-René Martin
Available in French only
Passionné de musique et de cinéma,
François-René Martin
, producteur et réalisateur, collabore avec de nombreuses sociétés de production, chaînes de télévision et institutions musicales françaises et internationales.
Depuis
2007
où il signe la série de programmes courts « Presto » pour France Télévisions, il s'est spécialisé dans la captation de concerts symphoniques et d'opéras : La Folle journée de Nantes, le Festival international de piano de la Roque d'Anthéron, Verbier Festival, Aspen Music Festival, l'Orchestre de Paris, l'Opéra national de Paris, Les Chorégies d'Orange, le Théâtre Mariinsky de Saint Pétersbourg dirigé par Valery Gergiev…
Parmi ses plus récentes réalisations, on peut citer les Indes Galantes de Rameau (Cogitore, Alarcon/​Opéra de Paris), Le Requiem de Mozart (Castellucci, Pichon / Aix en Provence), différents films avec Teodor Currentizis et Musica Aeterna, des concerts live du London Symphony Orchestra avec Sir Simon Rattle et une intégrale au monastère de Sankt Florian (Autriche) des Symphonies de Bruckner avec la Philharmonie de Munich dirigée par Valery Gergiev…
Il est également créateur et producteur du label discographique
MIRARE
, qui compte plus de
300
disques.
Biographical notes provided by the film production team
Lux Aeterna

(

2019

)

LSO

Concer

t (

2019

)

Les Indes Galantes

(

2019

)

Intégrale des Symphonies de Bruckner

(

2019

)
You would like